If you are planning to spend one or two days during your Alaska vacation, here are the top things to do in Talkeetna during your visit.
The Alaskan town of Talkeetna lies near the southern border of Denali National Park & Preserve and is the check-in point for hikers going up Denali. It is also a popular location for cruisers to start or end their Alaskan experience.
The town of Talkeetna is very small and is possible to explore in one day. If you spend two (2) days, it is possible experience all you want on this list. There is a nice variety of things to do in Talkeetna on this list from adventurous to shopping and free to pricey.
Regardless of how long you stay, Talkeetna will be forever in your heart as a small Alaskan town.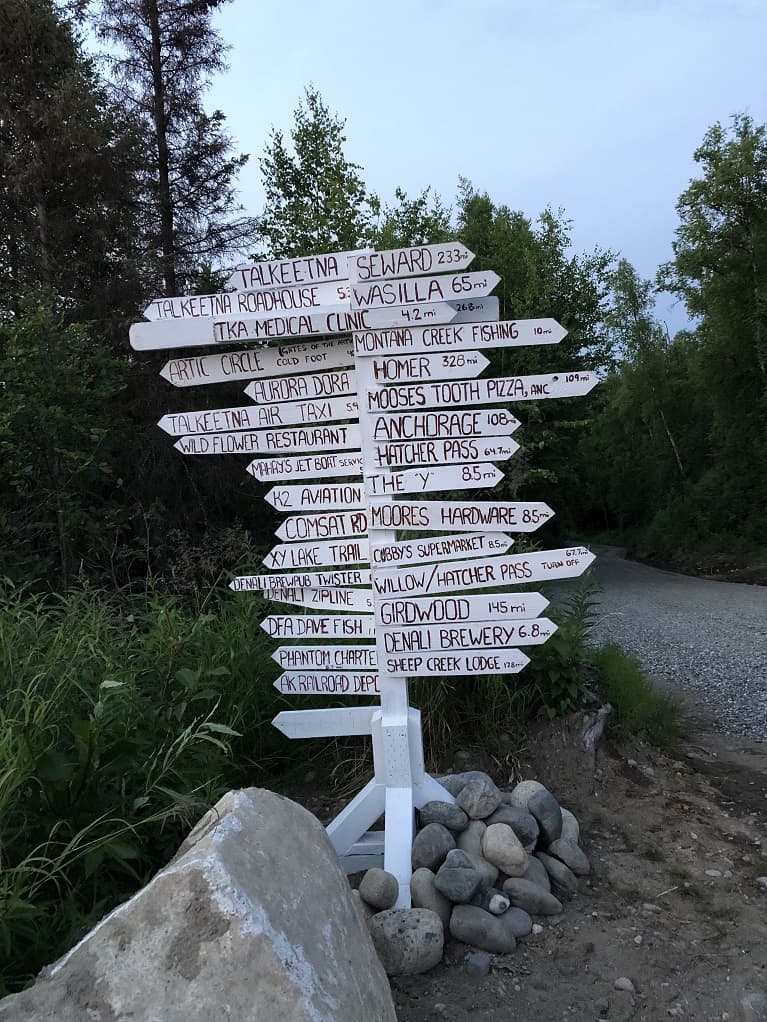 Places to stay in Talkeetna
Like many other tourist towns, there are many places to stay in or around Talkeetna. The places are my list are very different and are the ones where I have some experience.
Talkeetna Alaskan Lodge
Talkeetna Alaskan Lodge is a beautiful lodge situated just outside the main part of town. We stopped here on our way back from Denali National Park and visited the lobby only. If you prefer something closer to a hotel, this is a great option for you. The lodge is one of the more popular Talkeetna hotels and you are sure to not be disappointed.
Pin this post!
Our group stayed here and absolutely loved it. We were big enough of a group (19 of us) to reserve the entire Inn which made our stay a little more special. Here are some of our highlights of Denali Overlook Inn:
The hosts were very accommodating and even allowed us to drive their ATV and Explorer around town.
They made fires for us in the fire pit which had an obstructed view of Denali. Smores fixings were also provided.
Breakfast was delicious!
We all enjoyed having our morning coffee outside overlooking the views of Denali.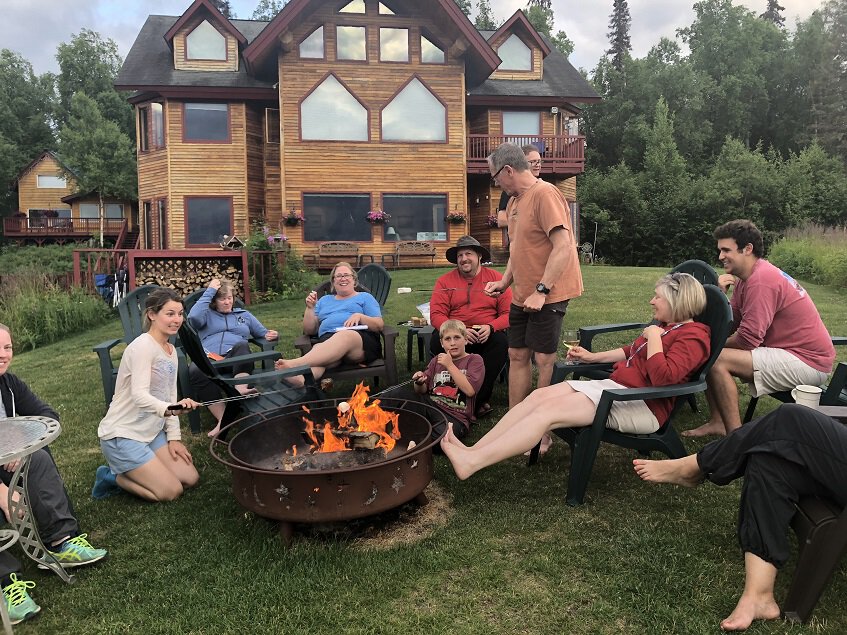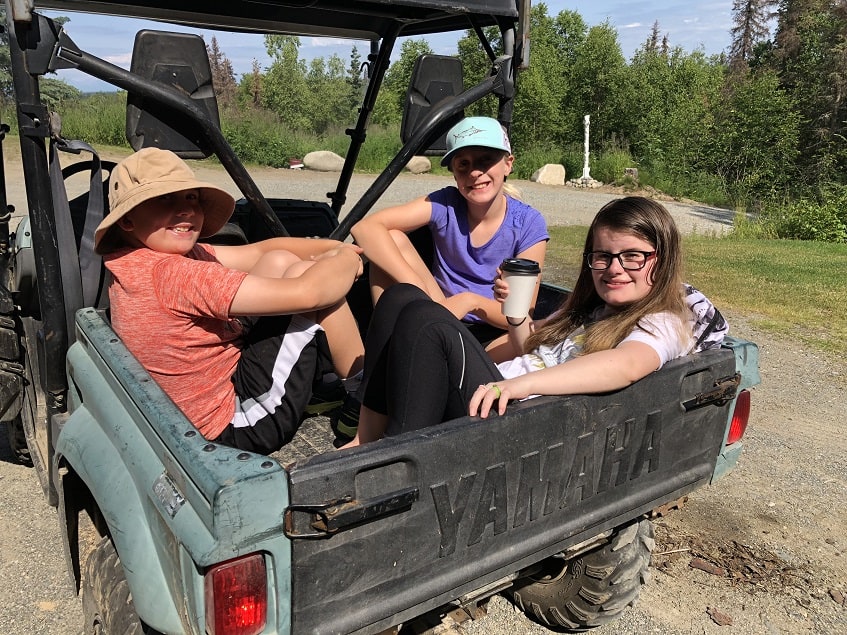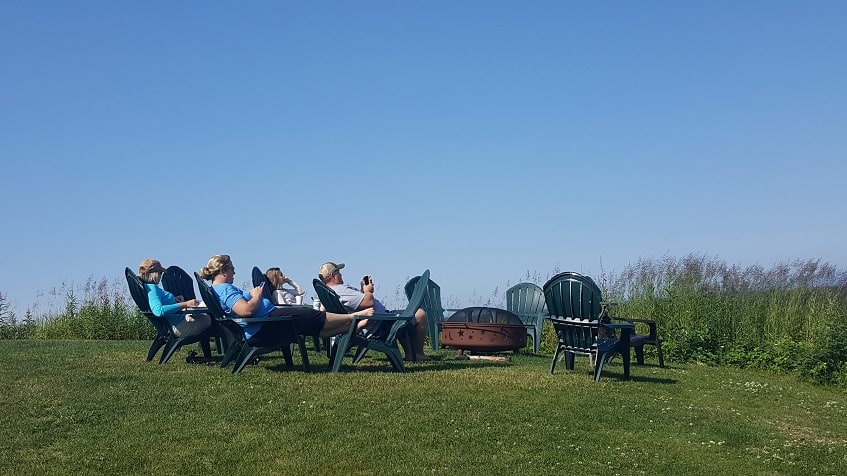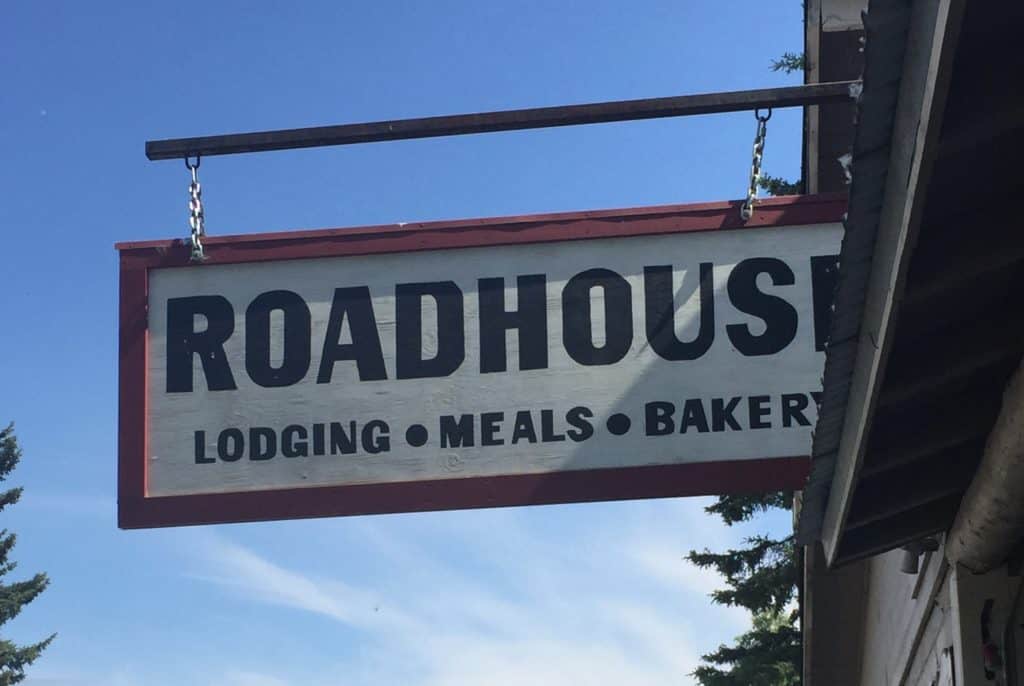 This is the perfect place to stay if you are a solo traveler and in need of a room. The restaurant is great (see below). Laundry services (do it yourself) are also available should the need arise. Our group was on a two-week trip through Alaska and this was our half point which allowed us to do laundry during our visit.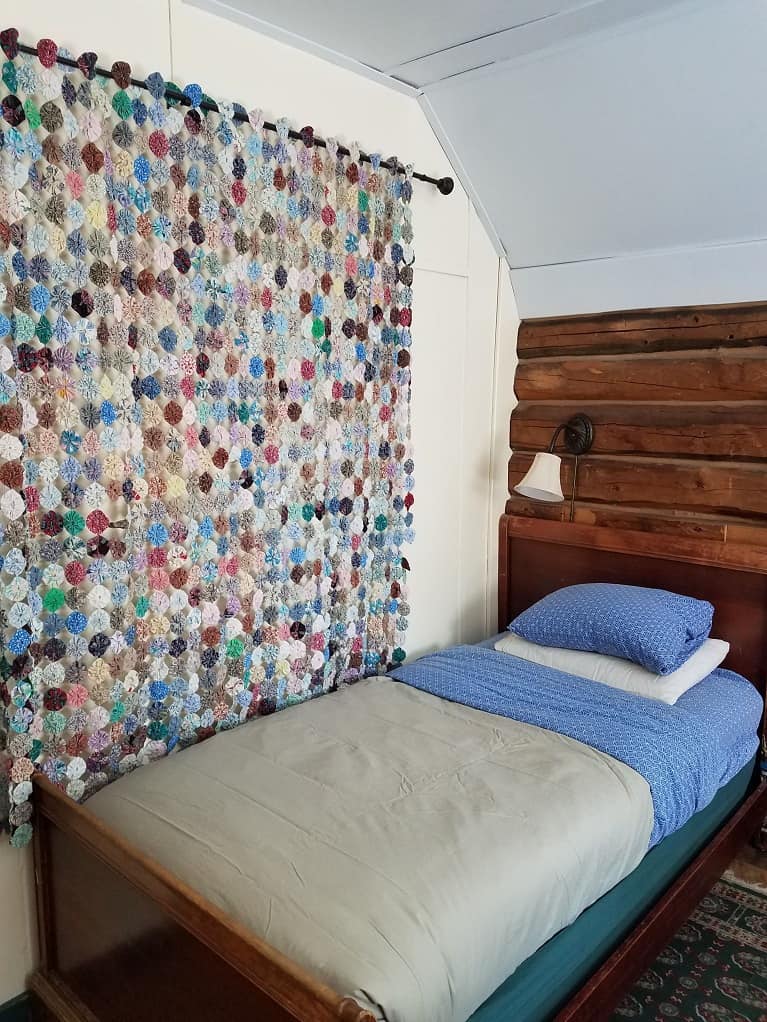 Where to eat
The Roadhouse serves the best hot cakes in town. If you have a little larger party, don't be surprised if you end sharing a table. Don't skip the cinnamon rolls even if you must take one to go.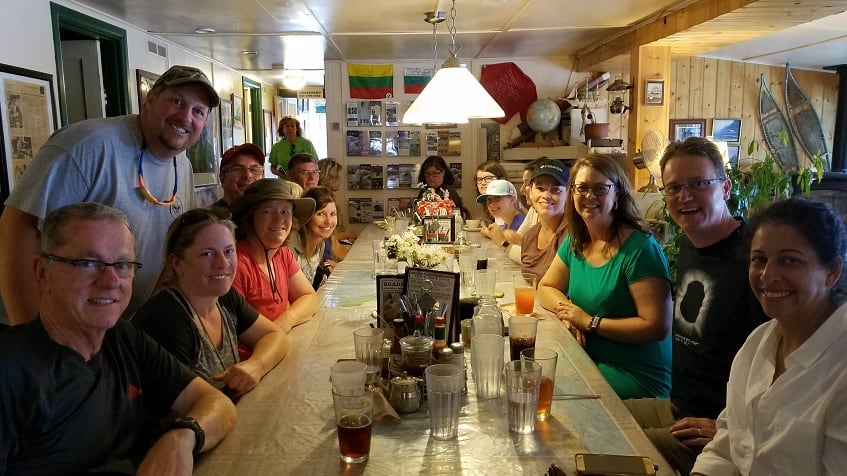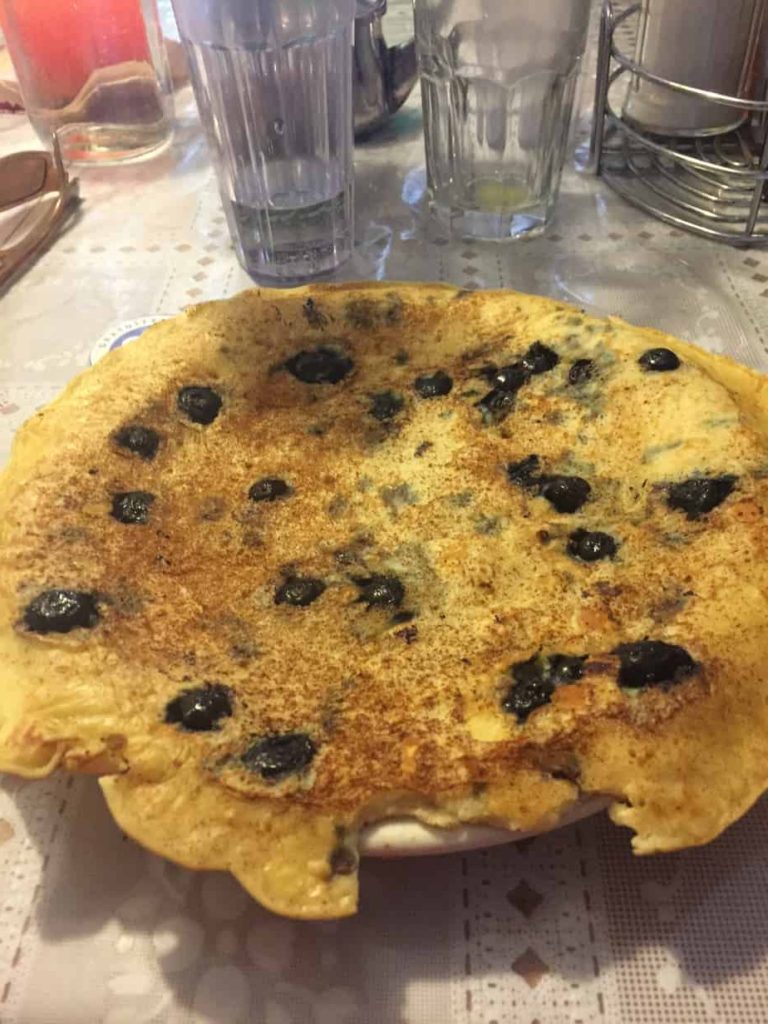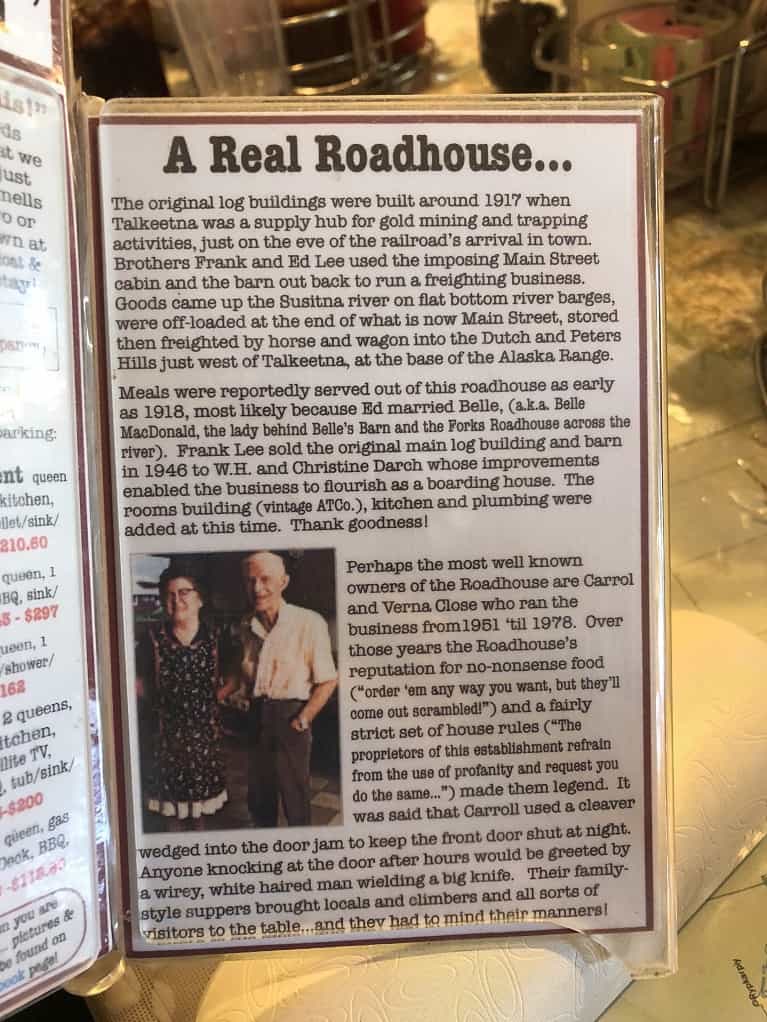 Popular pizza place in Talkeetna! We ordered a bunch of pizzas to go and most of our order was correct. Regardless, we enjoyed the pizza even though we have high pizza standards.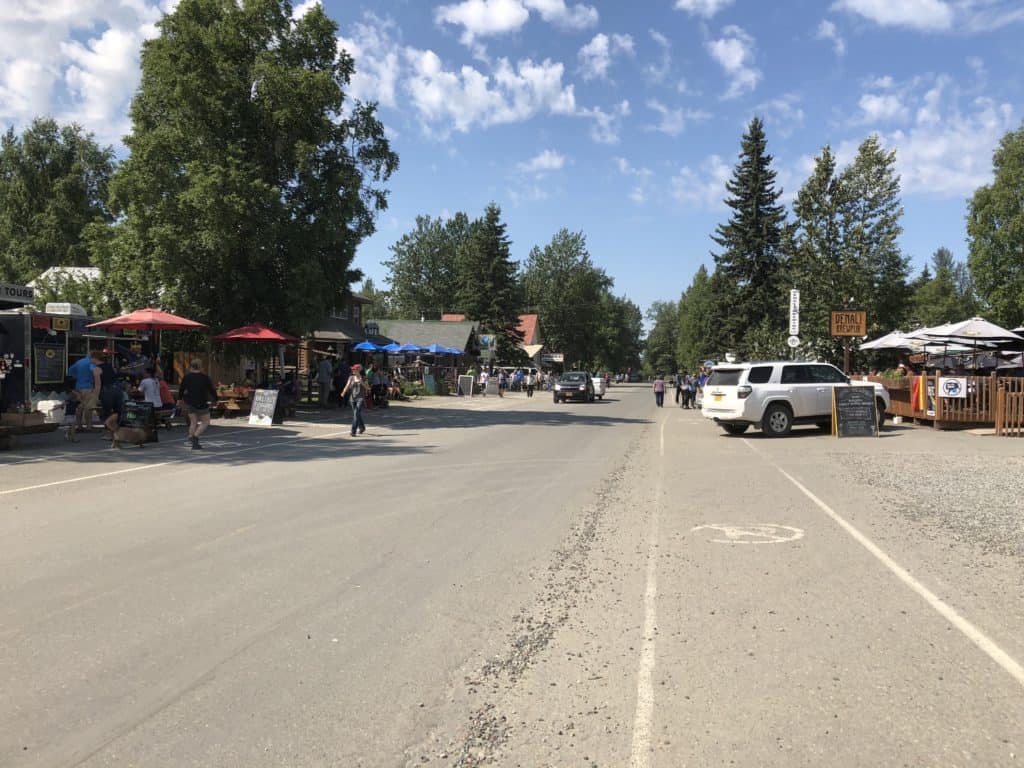 We didn't have a meal here, just stopped in for appetizers and cold beer. A great place to sit outside and enjoy a beautiful day.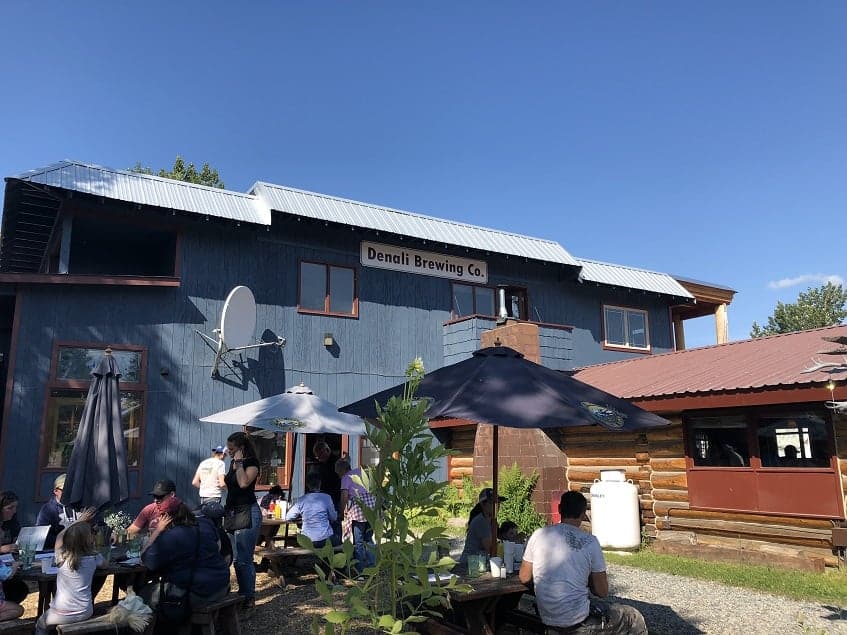 Brazilian Limeade stand for refreshments
On a hot day, stop by the limeade Airstream truck for a cool drink.
Getting around town
If you are staying in town, this is easy as you will walk everywhere. If you are staying outside of town and do not have access to a vehicle, call Talkeetna Taxi.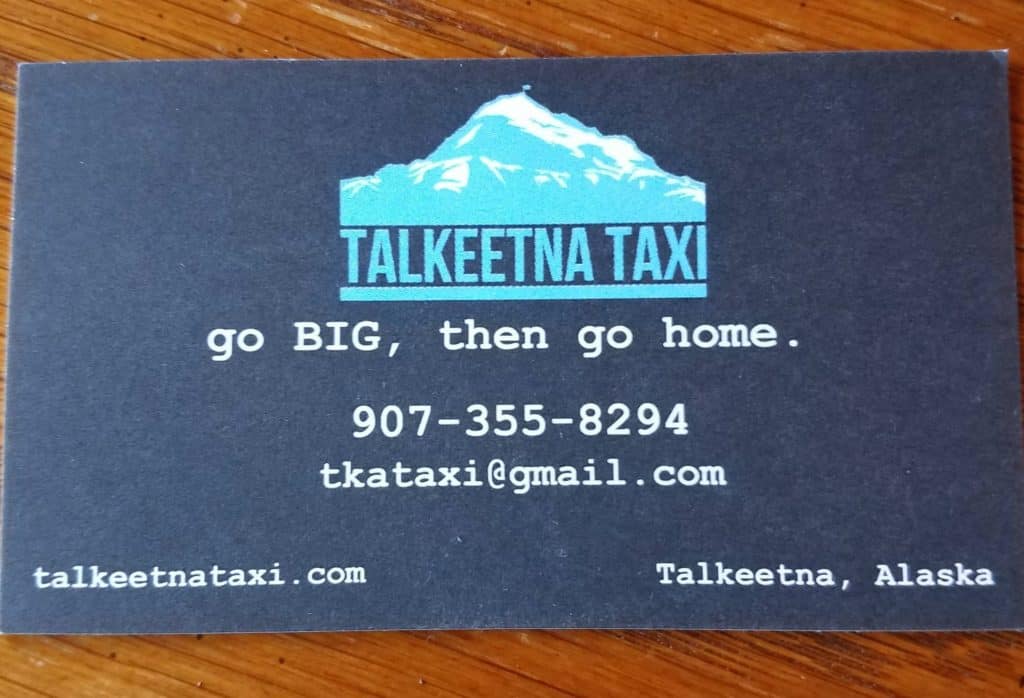 Related post: Visiting Alaska? Be sure to visit Seward and read how to spend a few days in Seward here.
Go hiking at Talkeetna Lakes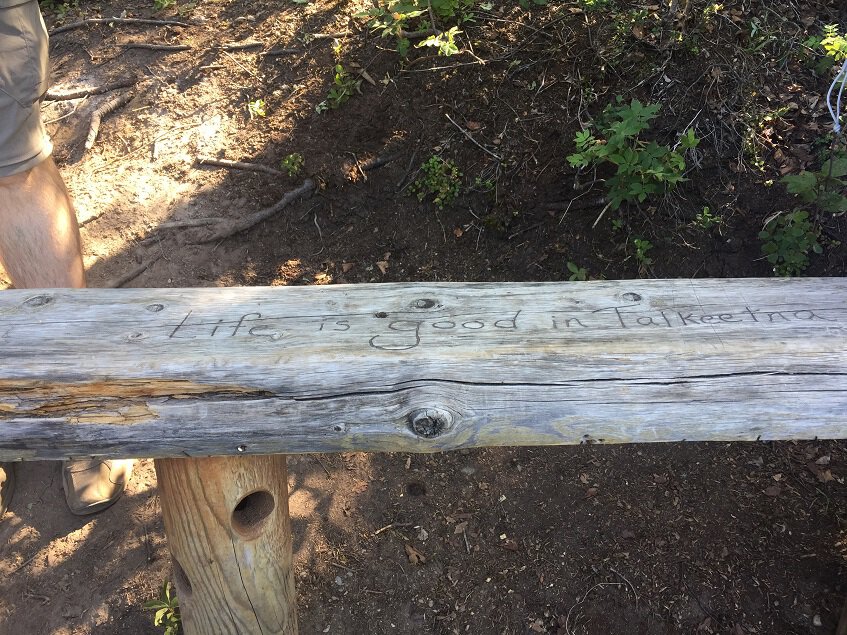 Talkeetna Lakes is approximately one and a half miles from downtown Talkeetna. The lakes consist of several trails totaling 8 miles. The most popular hike is the X Lake Loop Trail which is ~3 miles. There are several other trails which can been seen on this map.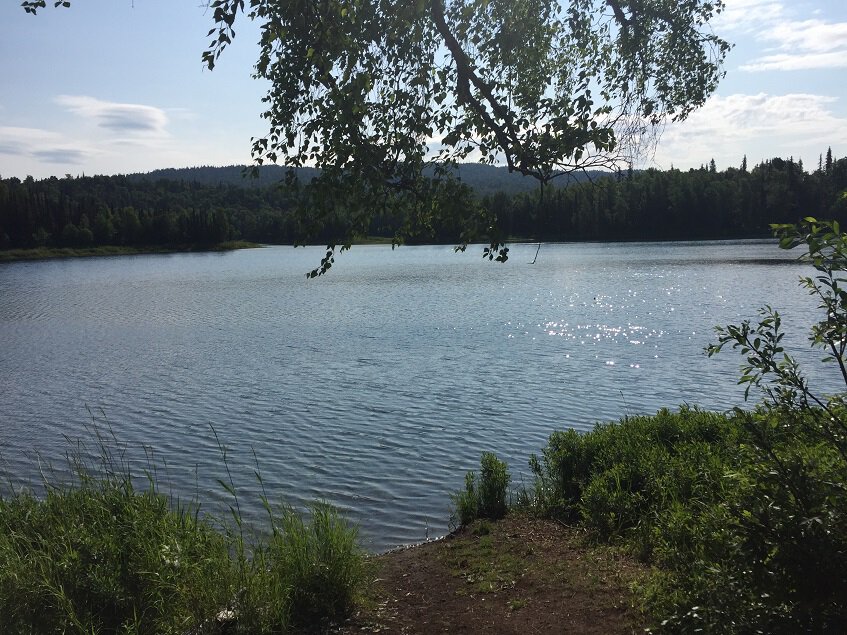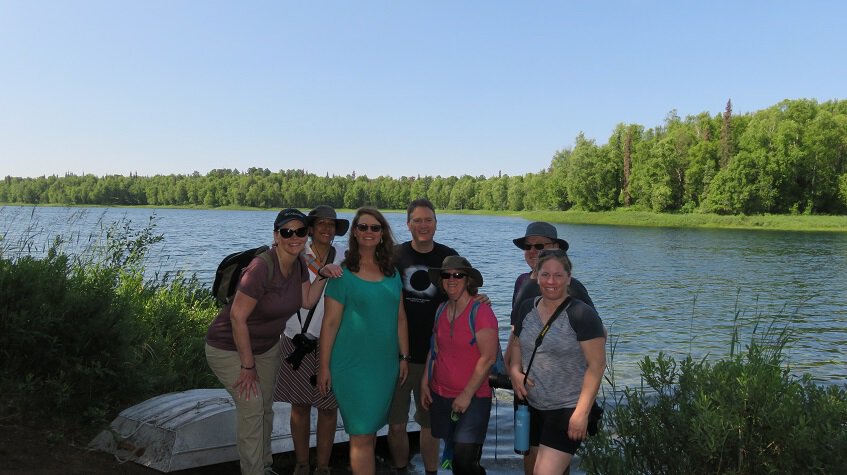 The X Lake Loop Trail took us around a pristine lake where we saw a small family of ducks. The greenery and flowers around the loop are beautiful as well.
Remember you are in Alaska which means you can encounter bear or moose at any time.
Talkeetna flightseeing tour
Most of our group did a flightseeing tour in Seward, so we skipped in here. However, two people in our group did take the flight around Denali and saw glaciers from the air. If this is your only chance to see Alaska by air, you should do it here with K2 Aviation.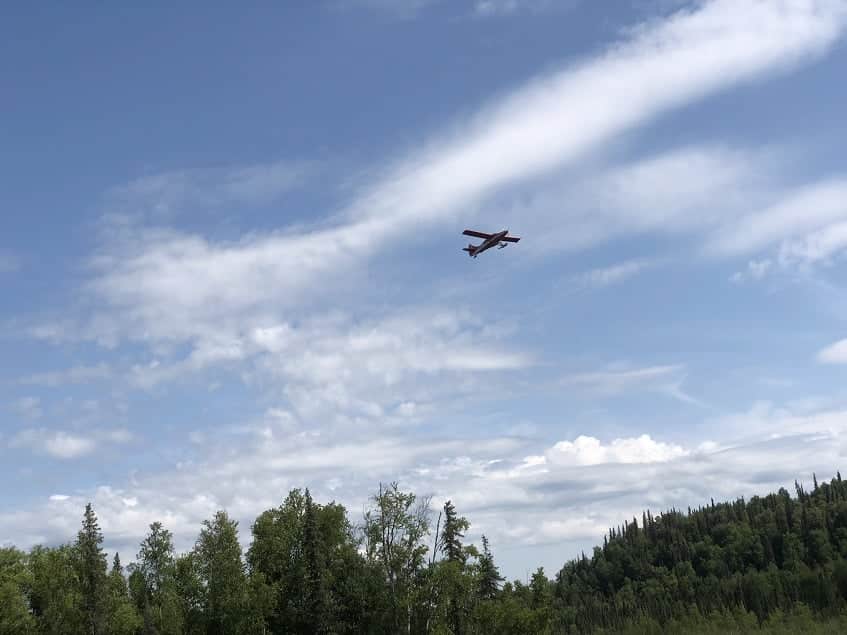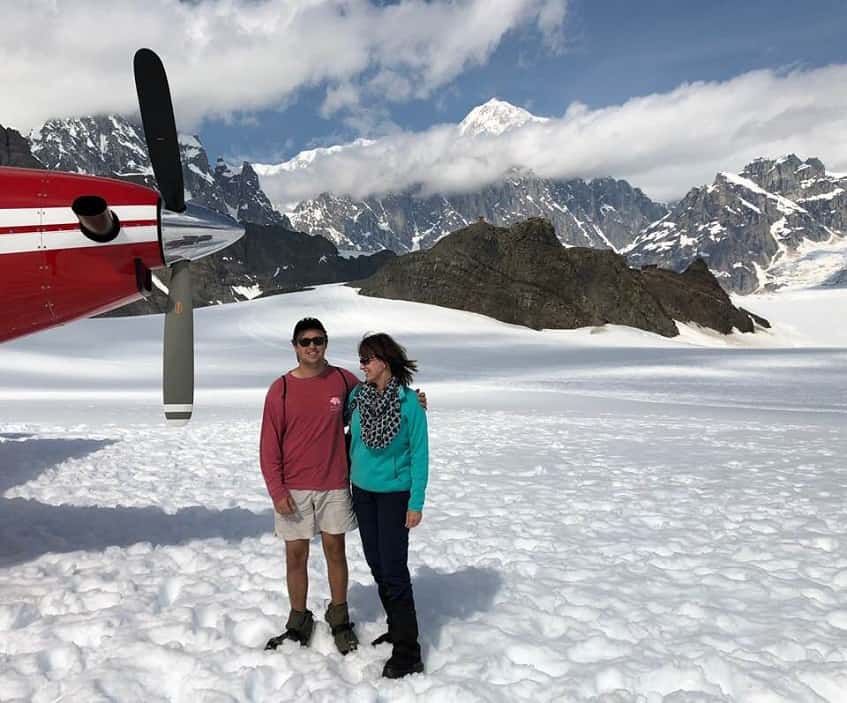 Watch the hiker orientation film at the Denali National Park Visitor Center
While Talkeetna isn't officially inside Denali National Park, there is a Visitor Center for the Denali hikers to check in. They keep track of who and how many are always on the mountain.
Stop in for your National Park passport stamp, see how many hikers are on the mountain & summitted during the year.
But, don't forget to watch the introduction movie to hiking Denali.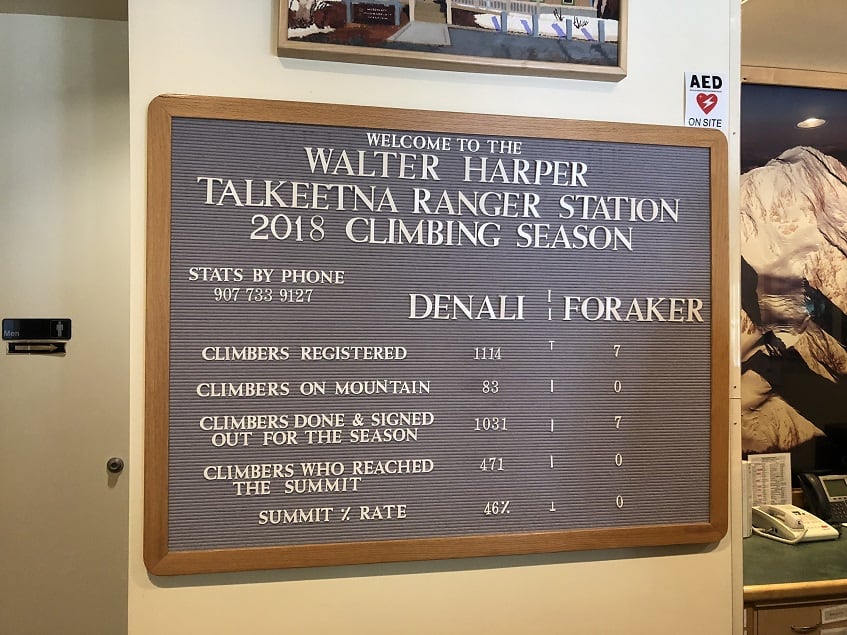 Walk around the cute shops
Some of the shops around Talkeetna will fall into the touristy category, but they also have some unique shopping which may or may not be for everyone. Be sure to check out Aurora Dora which shows spectacular photos of the Aurora Borealis.
If you are over 21, stop into High to see all the legal marijuana options. This isn't my thing, but it was interesting to see how it was sold.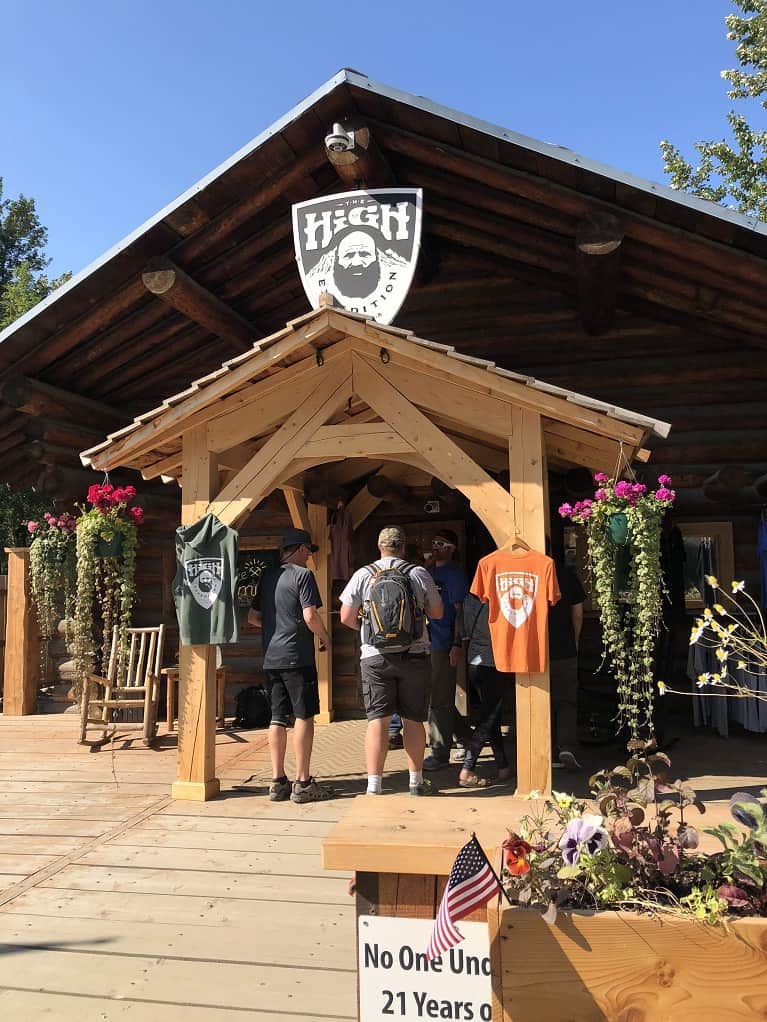 Rafting
The Susitna River is a popular spot for rafting while visiting Talkeetna. Float trips, overnight rafting, fishing or whitewater are all available depending on the outfitter.
View Denali Mountain
If weather is cooperating, be sure to catch a view of Denali Mountain. You never know when the weather will change, and the mountain is no longer visible. If the opportunity presents itself during your visit, take it!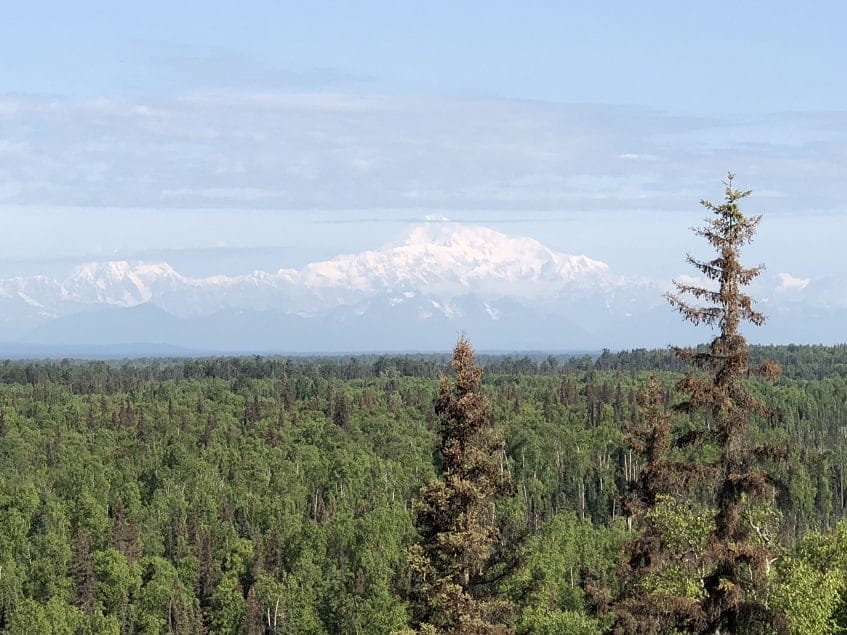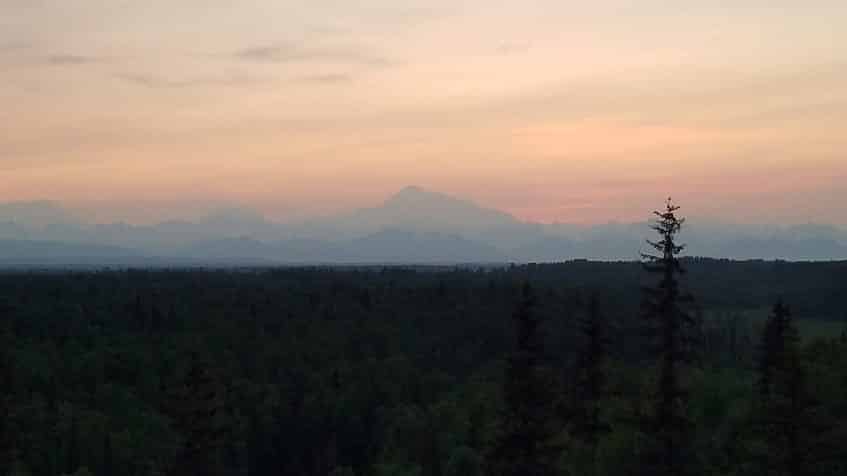 Go Ziplining
Views of the Denali Range are unique in Talkeetna. Ziplining is a fun and adventurous way of viewing the range while also having an adrenaline rush.
Enjoy the art around town
Around Talkeetna, there are cute pieces of art wherever you go. It will be easy to miss them, so keep your eyes open for some of the unique art.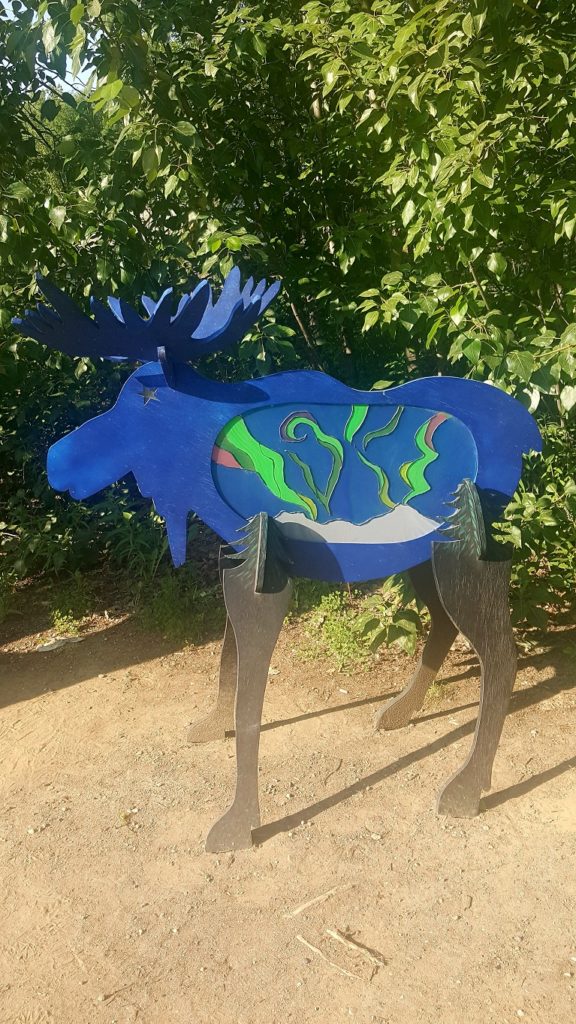 Riding the Alaska Railroad (AKRR) is one of the more popular ways to travel around Alaska. Not only does it avoid much of the summer traffic and construction, but it also is a way to relax, enjoy the ride and see some of the places in Alaska which can only be viewed by train.
There is a stop for the AKRR in Talkeetna, which can take you north toward Denali National Park and Fairbanks or south toward Anchorage and Seward. Don't miss riding the rails during your visit to Alaska!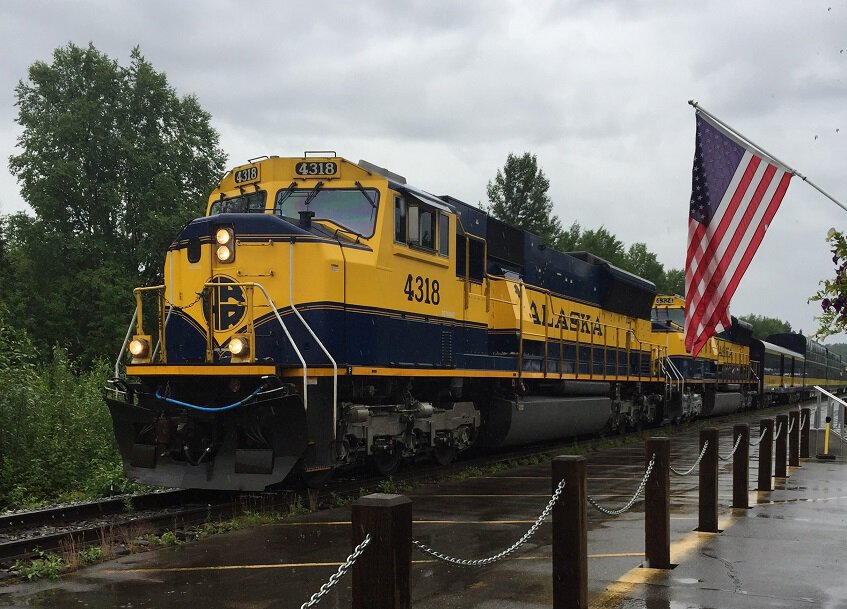 Enjoy spending one or two days in Talkeetna exploring one of the top things do in Alaska.
Related post: Visiting Alaska? Read about hiking on Mendenhall Glacier here.