Many thanks to Dave Ison, local to Portland, on providing content and pictures for this article!
Portland used to be a laid-back amalgam of hippie-hipster, somehow staying underneath the radar about what a lovely place it is to visit or in which to live. That all changed with the city's prominent display on the show "Portlandia" as well as the population growth due to its once reasonably priced cost of living in comparison to nearby California. While some of Portland's small-city-for-not-a-small-city feel has been lost due to a recent explosion in citizenry and construction, it is still undeniably one of the greatest places to visit as a mecca for foodies, its "weird" charm, unique experiences, and surrounding natural beauty. The result of its discovery as a destination has been a boom in visitors from across the globe sometimes making the crowds in the city, especially during the summertime, look more like Disney World than the place once purported to be "where young people go to retire." Long lines and crowds can be frustrating to visitors and residents alike, especially those only in town for a brief period. Here are some hacks for the first time visitor to Portland to work around the crowds and to get the most out of some of the city's hottest destinations with minimal hassle.
Multnomah Falls
With a total drop of over 600 feet, Multnomah Falls is the highest of the abundant waterfalls to ogle in the state of Oregon. It is ranked either the second or fourth (the more prominent title is disputed) tallest year-around waterfall in the U.S. Either way, it is an impressive, must-see Portland excursion. Somewhat sadly, its beauty and proximity to Portland make it an extremely busy spot. In fact, on nice days, particularly in the summer, the main parking lot (accessible via Interstate-84) is often full. When full, the lot is gated off. There is also access from the Historic Columbia River Highway, though the lot there is just as bad. With folks with high hopes of seeing the falls up close, this can be a true disappointment. But there are some hacks to getting to see it with minimal drama.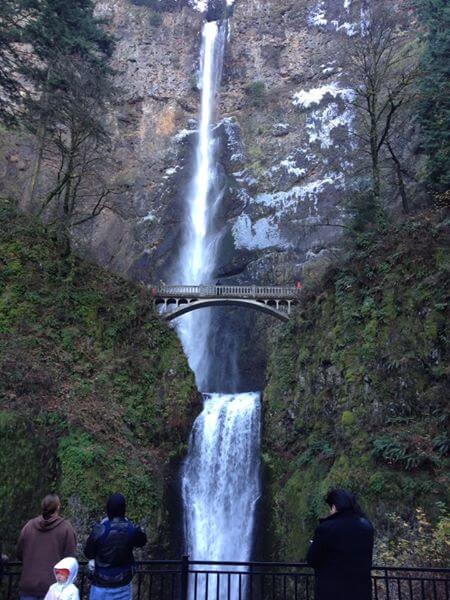 Hack 1
There are several ways to get around the crowded parking lots. One is to take a shuttle service to Multnomah Falls (Columbia Gorge Express), though this obviously operates on a schedule which may not align with your plans.
Hack 2
Another hack is to park at Wahkeena Falls, a short distance west of Multnomah Falls on the historic highway. You can then hike direct to Multnomah Falls (Return Trail #442) or take a very scenic, but longer hike (~4 miles) via the Multnomah-Wahkeena Loop (trails #420, 441, & 442). This impressive journey takes you by multiple waterfalls hidden away in dense forest and culminates with you arriving at the top of Multnomah Falls. You can then make your way down a series of switchbacks to get your photo taken on the iconic Multnomah Falls bridge. Head back to your car via the Return Trail (Note: the loop was subject to a rockfall in April of 2019 and is temporarily closed. Check current conditions here before heading out.
Hack 3
Benson Park is a quaint little spot just west of Multnomah Falls accessible via its own exit from I-84. You can park here and enjoy the small lake inside the park while walking east along a path adjacent to the interstate to Multnomah Falls.
Hack 4
Lastly, one option is simply to go later in the day – like dinner time. The place thins out a bit, but the advantage is that you can stay for dinner at the Multnomah Falls Lodge.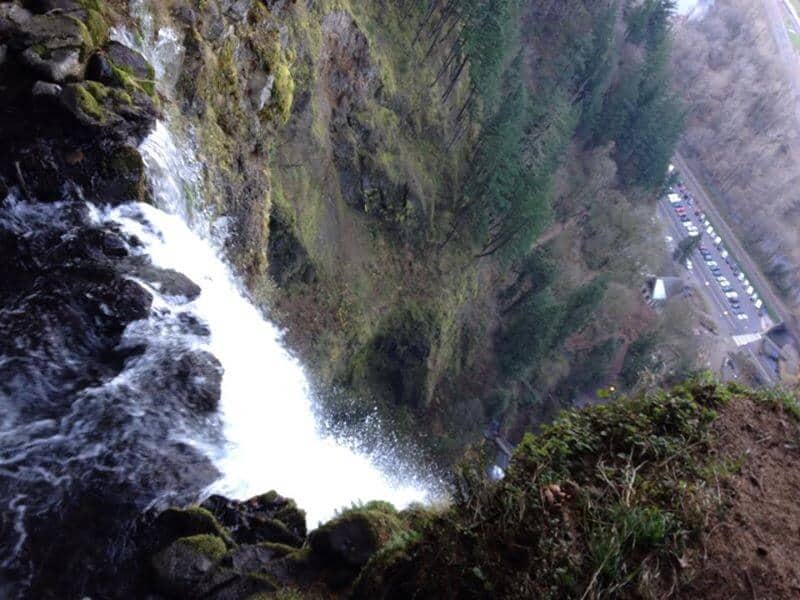 International Rose Test Garden and Portland Japanese Garden
Both sights must be seen to be believed. They are also conveniently located adjacent to one another. The International Rose Test Garden is a sea of roses. Almost every color, smell, and size you can imagine are on display within a large, well-manicured park on top of a hill overlooking downtown and with views of Mount Hood. Even if you are not a big fan of roses, this kaleidoscope of nature is quite impressive (note: the roses are not "in season" in the winter). The Japanese Garden recently underwent a massive expansion. It is touted to be the most remarkable Japanese-style garden outside of Japan. Think koi ponds, meticulously groomed maples, a tea garden, Zen features, and more. While the garden is breathtaking throughout the year, the spring and fall provide extra special experiences. The former with everything in bloom and the latter displays of changing leaves. Personally, I could live in the garden if they would let me. It is amazing and tranquil. As you can probably imagine, both gardens get a lot of foot traffic. Summertime access to parking at either can be next to impossible. Thankfully there are several options to get to these as well as other nearby venues (such as the Oregon Zoo and Washington Park).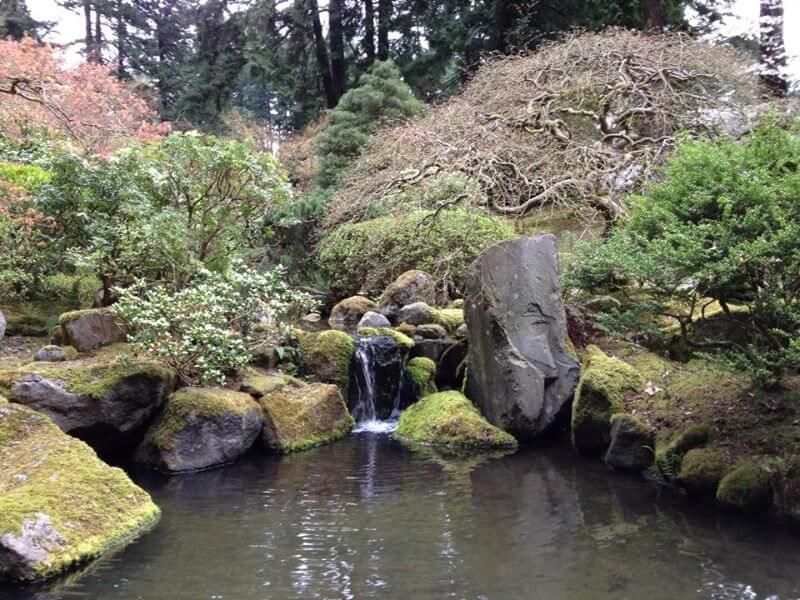 Hack 1
Go on a weekday. Going on a weekend and expecting to find a good parking space would be akin to expecting to win the lottery. By going during the week, you eliminate some, but not all, of the competition. In the summer months, you may want to opt for the other hacks.
Hack 2
From May through October there is a shuttle that operates every 15 minutes from the Washington Park MAX Transit station. This area is also served year-round via TriMet Bus line 63. For more information, see Explore Washington Park.
Hack 3
You can hike up to the park and its attractions from various points in the city. See the website in Hack 2 for details.
Hack 4
Grab an Uber or Lyft. It's nice to get dropped off and picked up exactly where you wish to be. It's worth the couple of bucks for convenience and time savings.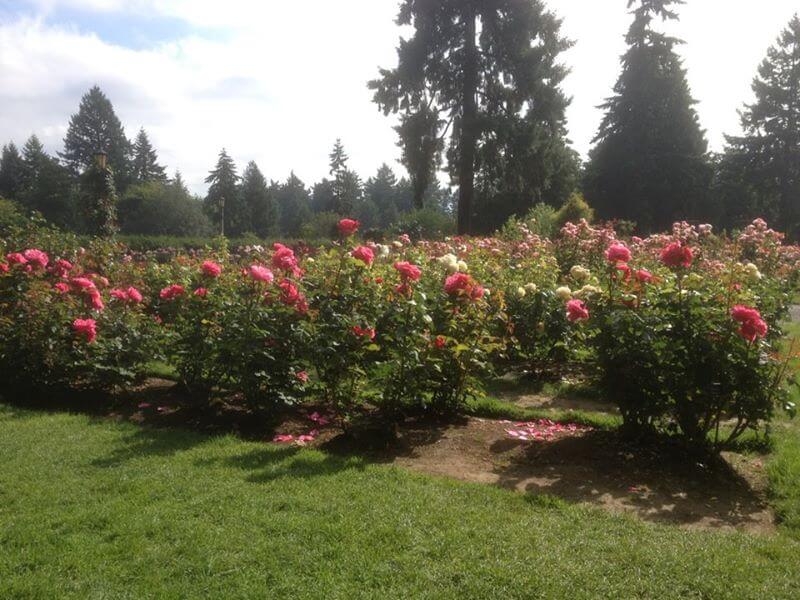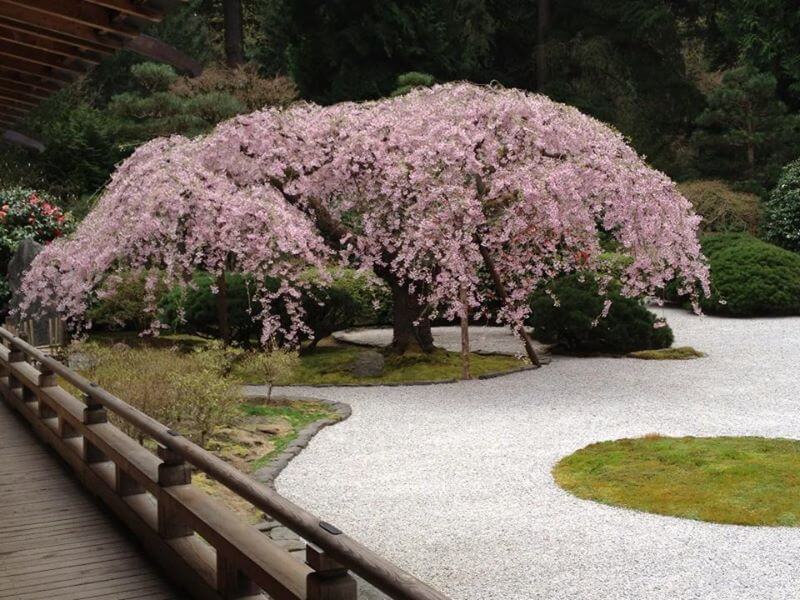 Voodoo Doughnuts
There is a saying in Portland: "How do you identify a tourist? Just look for the pink boxes." This is in reference to the iconic pink donut boxes which house the infamous Voodoo Doughnuts for portability. First, let me tell it to you straight – Voodoo Doughnuts are an over-hyped gimmick. They are by far NOT the best donuts in town – not even close. But if you have a penchant to stand in line – maybe for quite some time – for an average donut, go right ahead. If a basic, greasy donut with breakfast cereal sprinkled on top is your thing, so be it or if you think a Voodoo doll shaped jelly donut is worthy of a selfie while consuming, go for it. Assuming you must have yourself these donuts, go to Hack 1. Or, if you'd rather have some locally made donuts that are actually good, go to Hack 2. Lastly, if you are a donut gourmand and demand something more unique, go to Hack 3.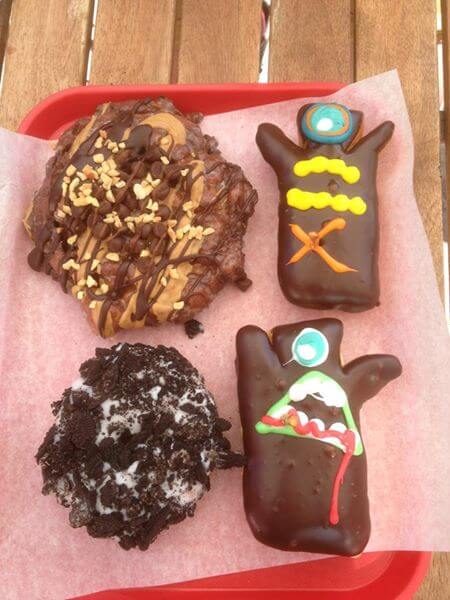 Hack 1
Out-of-towners swarm the original Voodoo Doughnuts location in Old Town near the Burnside Bridge like a pilgrimage to a holy site. The problem is, if you're only in town for say two days, you don't want to spend a good chunk of one standing in line for a donut. Skip the line by crossing the river to the east side location: Voodoo Doughnut – Too! Voodoo Doughnuts Locations
Hack 2
Portland has a number of excellent donut shops that serve homegrown creations. If you're looking for a great donut, delicious coffee, and no line-drama, check out one of the locations of Coco Donuts. You can't go wrong with any of their delightful baked goods, but don't leave without a Crumb donut. These beauties are glazed and coated in ground up glazed donuts from the previous day. Brilliantly delicious. There is a caveat – Coco also has pink boxes. For locations visit: Coco Donuts
Hack 3
Is your donut palate a bit more sophisticated? Look no further than Blue Star Donuts. With flavors like Blueberry Bourbon Basil, Lemon-Poppy Buttermilk Old Fashioned, Passionfruit Cocoa Nib, Mexican Hot Chocolate, and Valrhona Chocolate Crunch, it's hard to walk away disappointed. The donut that made Blue Star famous, however, is the Cointreau Crème Brûlée which they described as so: "brioche shell… filled with thick vanilla custard, and then torch-fired by hand to create that crisp, smoky candy shell. A pipette is filled with Cointreau (orange liqueur), which adds a sweet citrus balance when squeezed into the donut." If you are lucky enough to get your hands on one of these (they are usually found at their downtown location but call ahead), you cannot leave Portland without trying it. You may never be the same again. For locations visit: Blue Star Donuts
Salt and Straw
Salt and Straw made waves in the Portland food scene by introducing handcrafted, small batch ice creams in a range of flavors from exotic to outright weird. They aren't so small scale now, with locations all over the West Coast. The specialty flavors are always seasonally themed – look for turkey and stuffing (yes, really) around Thanksgiving, peppermint and other Christmas favorites towards the end of the year, flower-based creations in spring, and berries galore in the summer. Add to this a curveball here and there. Examples include a concoction that included sea urchin meringue (it was actually quite good) and their "Universe" series which changes with each iteration (one iteration: "A White Mole Ice Cream, intruded by deep-black swirls of space, overlapping purple planetary superstrings, and colliding with citrus-packed rainbow meteor clusters.") Their "Classic" flavors are all solid (e.g., Strawberry Honey Balsamic with Black Pepper, Honey Lavender, Cinnamon Snickerdoodle, Chocolate Gooey Brownie, Almond Brittle with Salted Ganache, and Arbequina Olive Oil). All this delicious ice cream attracts a lot of attention, and long lines. There are number of locations, with those further away from downtown tending to have shorter lines: Salt and Straw locations
Hack 1
If you buy a pint (or two or three), you can skip the line. You may be given dagger eyes by those standing in queue, but you are playing by the store's own rules. The downside is you can't sample your way through all the flavors (although asking for one or two won't kill anyone). Any of the "Classic" flavors will undoubtably be good, but you will have to see what's in the freezer. If you have your heart set on tasting, go to Hack 2.
Hack 2
Go early. Who said you can't have ice cream for lunch? Or breakfast for that matter – the Northwest 23rd location opens at 10am. On most weekdays you will probably be safe not having to wait too long before late afternoon, but on hot sunny days, there is no guarantee.
Hack 3
Skip Salt & Straw all together and try other local favorites like Ruby Jewel's known for its ice cream sandwiches and What's the Scoop featuring ice cream that contains their house made brown butter almond brittle.
Powell's City of Books
Powell's flagship store in downtown Portland is one of, if not the, best bookstore in the U.S. It's huge – a city block of multiple stories of books both new and used. You could literally spend a day just perusing the shelves. Not surprisingly, this has become a hot spot for visitors. It is not uncommon for checkout lines in the summer to be 50 people deep. I cannot, with a clear conscience, advocate avoiding Powell's but there are some workarounds to potentially make it less like a zoo and more like your own personal library.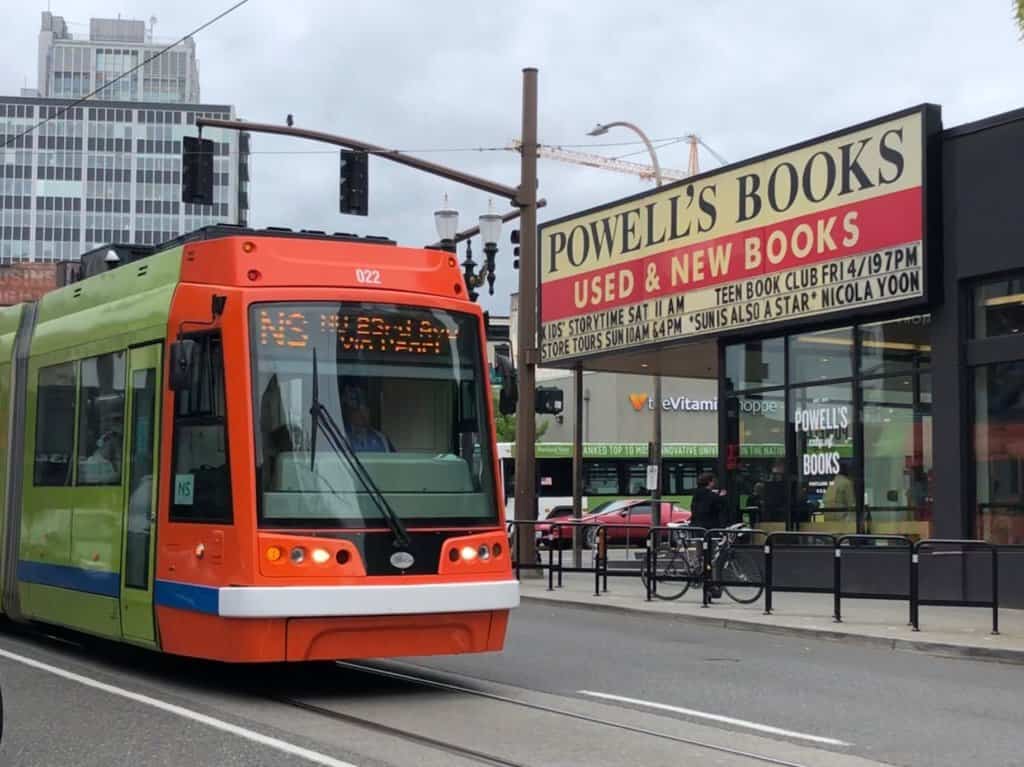 Hack 1
Go early. Like when they open. Particularly on a weekday. Even during busy times of the year, you will have a limited respite from the hoards of bibliophiles.
Hack 2
Hit the Hawthorne Powell's location. Although not as epic as the downtown store, it is still impressive. Plus, then you can explore what has remained one of Portland's more eclectic neighborhoods. There is plenty to see and do all along adjacent SE Hawthorne Boulevard.
Brunch spots
There is no shortage of places to get a great brunch in Portland. With that said, there seems to be a following of certain places which beckon long lines of weekends, especially on Sundays. This is such a thing that Portlandia featured this peculiarity in the episode titled "Brunch Village." The usual suspects for lines are places like Gravy, Broder, Tin Shed, and Tasty & Sons. There are plenty of other unique options abound with a much shorter wait (if a wait at all).
Hack 1
Check alternates locations of some of these hotspots. For example, Broder has a North Portland location that tends to be tamer called Broder Nord. Gravy's Mississippi location draws long waits, but their Sandy Boulevard location may be more laid back.
Hack 2
Find a place that takes reservations. A Northwest Portland icon, Besaw's moved from its old cramped historic building (which is now a new apartment building) to a modern, bustling bistro-like location in yet another new apartment building. They take reservations so you can at least expect to be seated relatively on schedule.
Hack 3
Find one of Portland's many other great brunch spots such as Mother's Bistro, Tapalaya, or the Cameo Café. The latter offers some interesting breakfast fare with a Korean twist, such as their epic Bulgogi Kimchee omelet. They also have traditional favorites that are a knock out of the park.
Final Hack
The last hack I will offer is to try to use public transportation or rideshares as much as you can as parking can be a headache. Hopefully these hacks will save you precious time during your visit to Portland so you can get out and explore more of this gem of the Pacific Northwest. Don't be afraid to try things that are not "the best" or the "the busiest" – it is hard to go wrong with food and activity choices in this city.