Alaska – the Last Frontier, our 49th state, Land of the Midnight Sun, whatever you may call Alaska, it is a magical place. It is full of wonder and exploration for all ages, the adventurous and non-adventurous and all in between. Driven by your personal interests, here are the top 20 things that should be on everyone's Alaska summer bucket list.
1. Ride The Alaskan Rails
The Coastal Classic has been named one of the most beautiful train rides in America. Between wildlife, magical mountain views, breathtaking glaciers, The Coastal Classic leaves you in awe. If you can't ride the Coastal Classic from Anchorage to Seward, just take a ride on the Alaska Railroad for the opportunity to see areas not otherwise seen by humans. Be sure to stand in an open car and feel the air blow in your face, catch a picture of the train in a bend and watch as it enters a tunnel.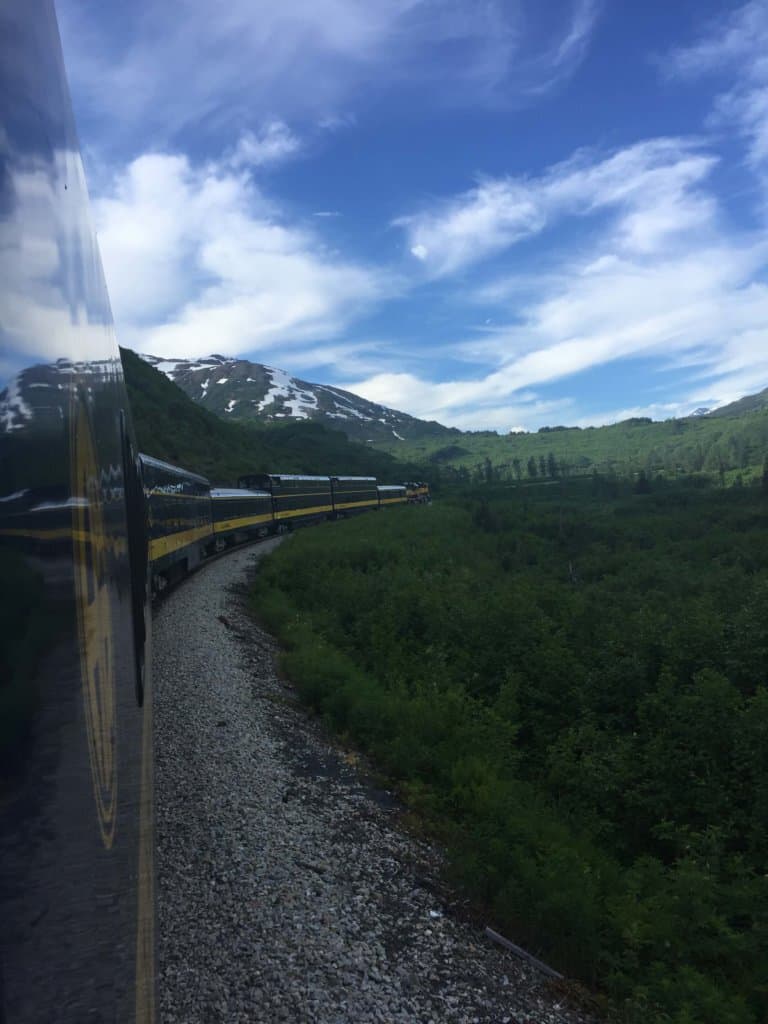 2. See Alaska by air, boat, and train
Experiencing Alaska from all different views is a must. Spoken by someone from Alaska, "you must see it by air, boat and train." For plane, take a flightseeing tour, ride a helicopter to the top of a glacier, or sea plane to Katmai or Kodiak Island. A sight of a glacial lake on top of a mountain can only be seen one way! Train provides the opportunity to see wildlife and scenery not otherwise seen by someone. A day cruise is a must for seeing whales, puffins, sea lions basking in the sun or a calving glacier. Either way, experiencing Alaska's different viewpoints is a must.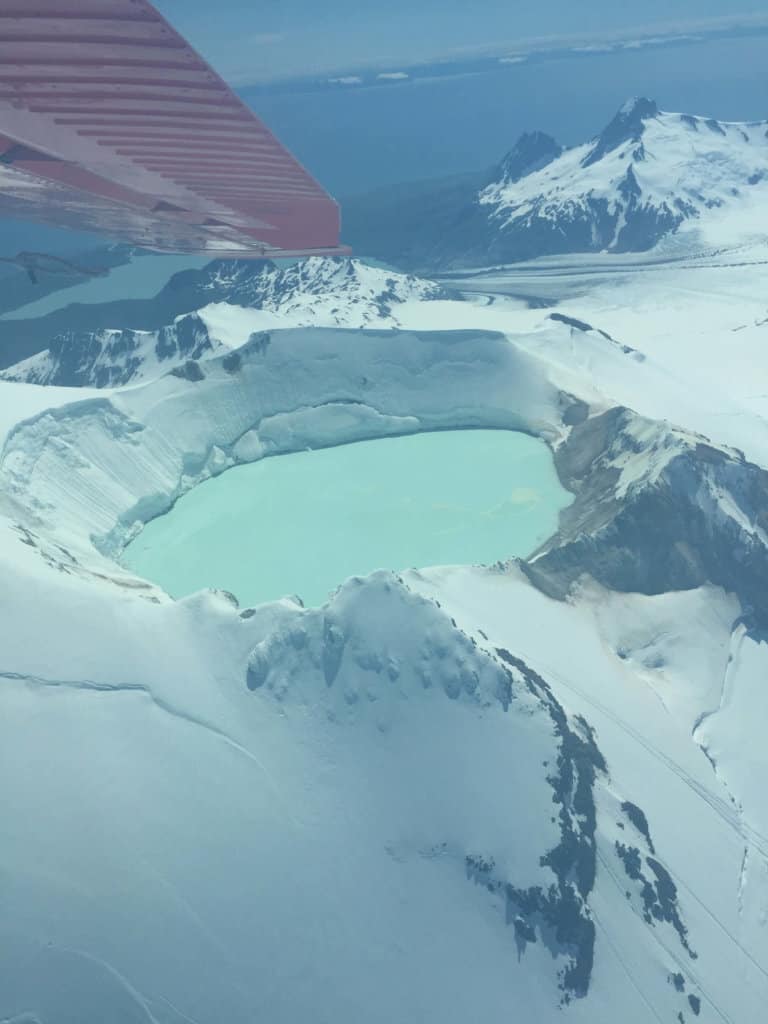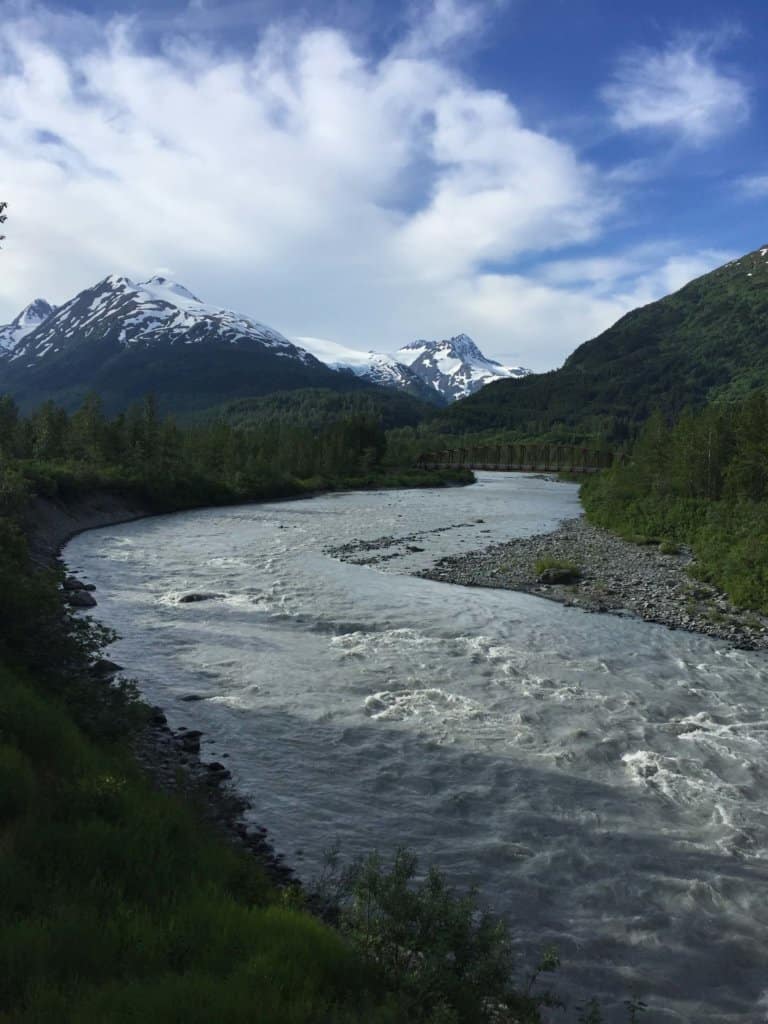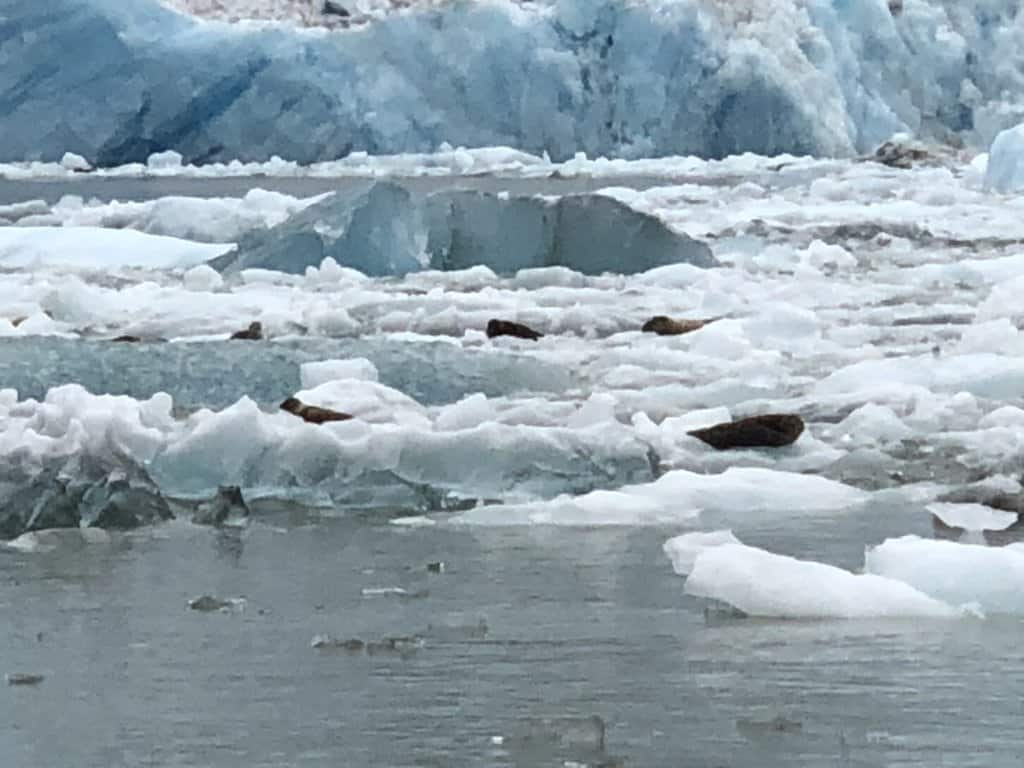 3. Touch a glacier
There are seven glaciers you can walk on in Alaska – Matanuska, Exit, Mendenhall, Portage, Root, Byron, and Spencer. Stepping into a moulin, ice cave or standing on the top of a crevasse with crystal blue water is sure to touch anyone's soul.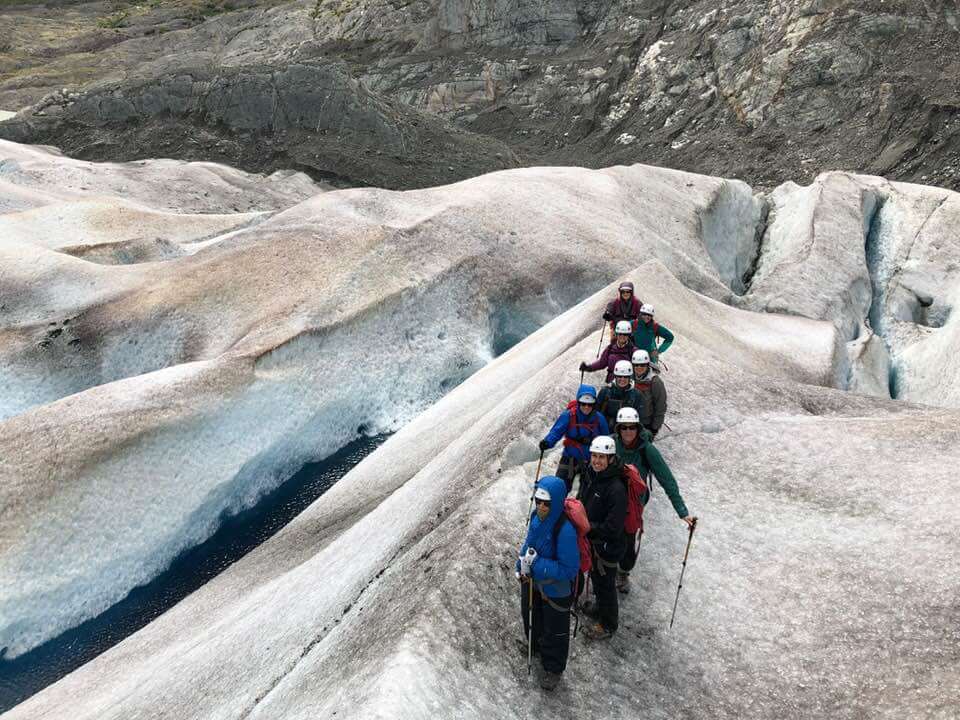 4. Eat Alaskan King Crab
There is a foodie in all of us. No trip to Alaska is complete with putting on a bib and getting your hands dirty cracking open Alaskan King Crab.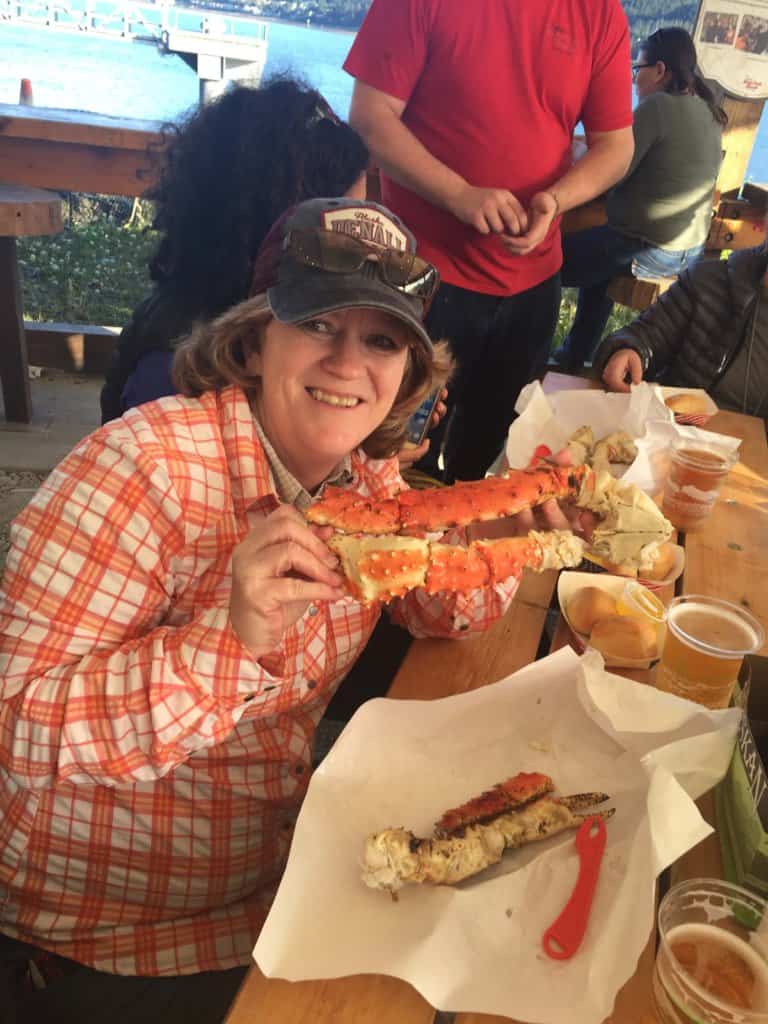 5. Watch bears salmon fish @ Brooks Falls, Katmai National Park
Most of us have seen the iconic picture of the bears fishing at Brooks Falls. What you don't see in the picture is experiencing the Ranger-led bear etiquette talk, seeing the bears on the trails walking out to Brooks Falls or even the bald eagles flying overhead. The sea plane ride to the island is an adventure itself but seeing the bears patience for the right salmon is a life changing experience.
Want to read more about Katmai National Park? Check out my article on The Wildlife Diaries.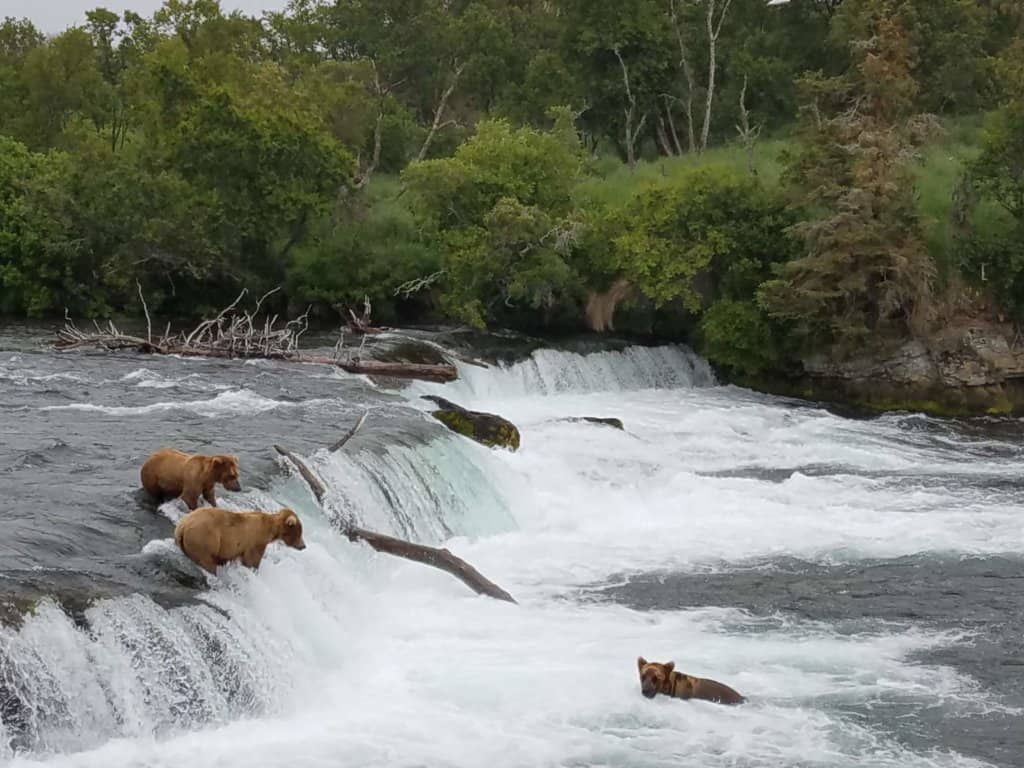 6. Go ATVing @ Denali National Park
Take a ride on an ATV to experience Alaska on the wild side. A three to four-hour tour is perfect for most people.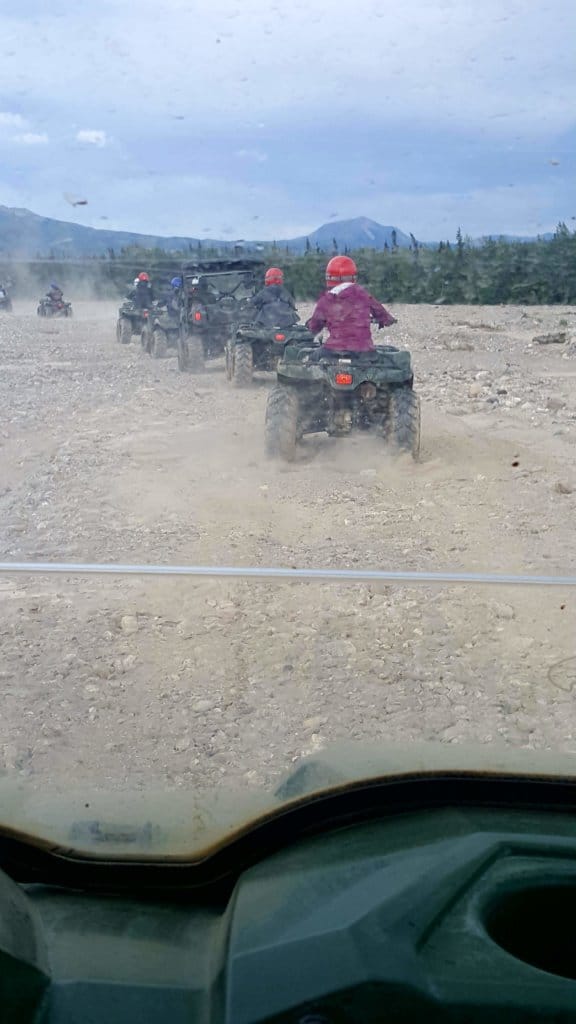 7. Go mushing with real Iditarod dogs
Hearing the dogs' excitement as they are hooked to the sled stirs the animal lover in all of us. But, feeling 10 dogs pull you around a glacier at speeds of 30 mph is something even for the non-animal lover.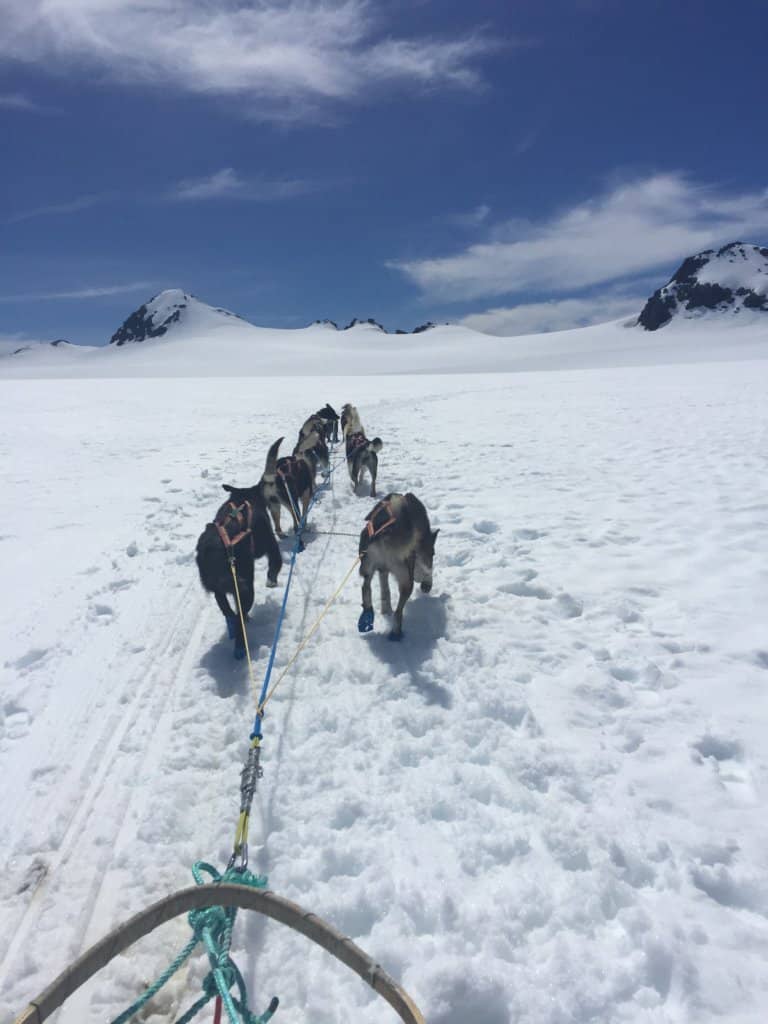 8. Eat @ Chinook's in Seward and soak in the view
Located on the water in Seward within walking distance of the train station is a perfect spot for lunch or dinner after coming off the train or headed to a boat excursion. The food is great, but the view is even better. Save the view for dessert if you aren't lucky enough to sit with a view.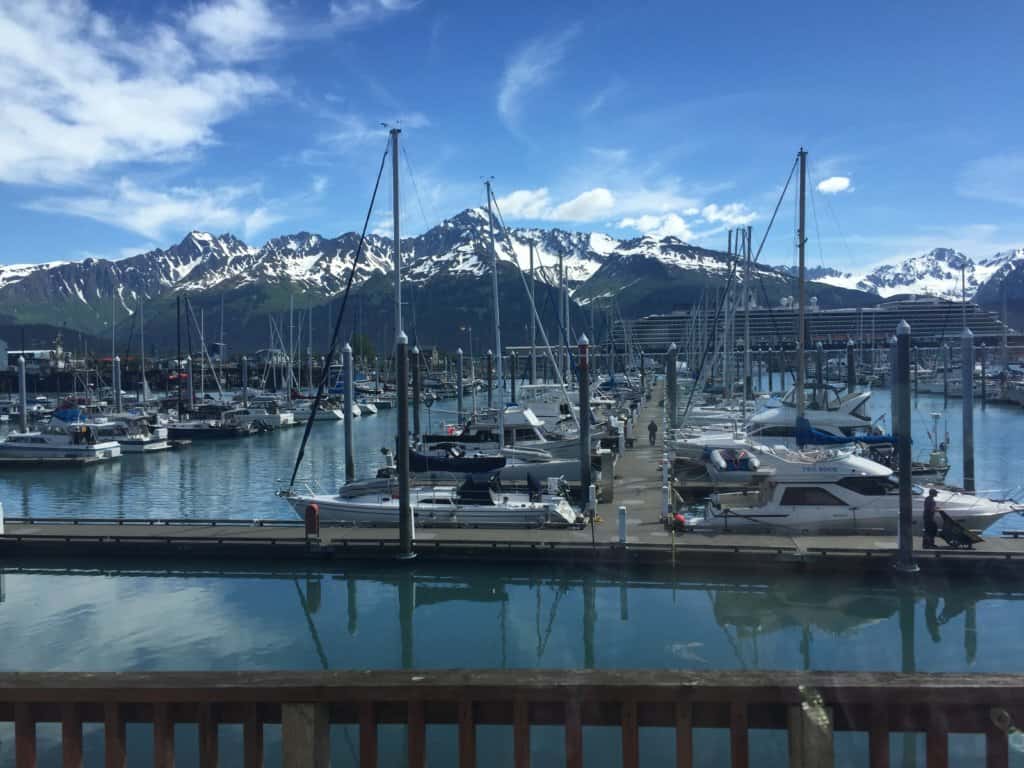 9. Have breakfast or lunch @ Two Sisters Bakery in Homer followed by a walk on Bishop's Beach
Crossaints, quiche, muffins! Whatever is your favorite baked good, you are sure to find something on the menu. Top it off with coffee or chai tea. If the weather is nice, sit outside on the patio. Just a short walk from the beach, take a stroll on Bishop's Beach to see the snow-capped mountains in the distance.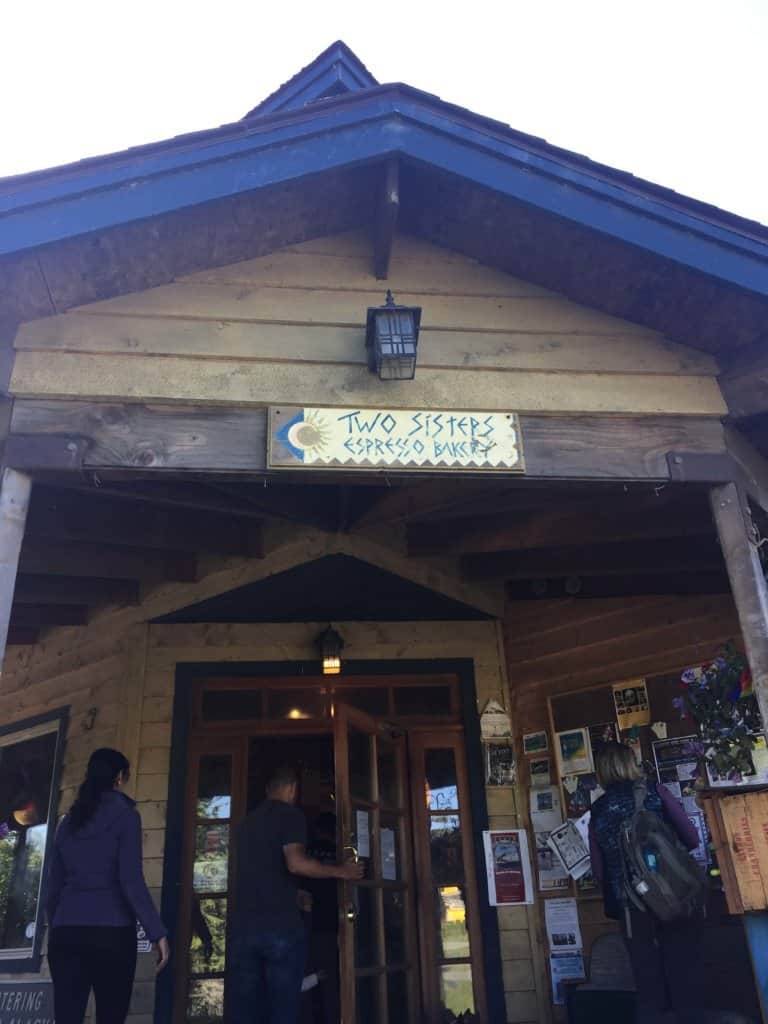 10. Visit the Ranger station in Talkeetna to hear the Ranger talk on hiking Denali
As you enter the Ranger station in Talkeetna, you see how many hikers are registered, currently on the mountain, total done for the season and the number who have summitted. Be sure to stamp your National Passport book with the station's special stamp. There is also a short video about hiking Denali if time permits.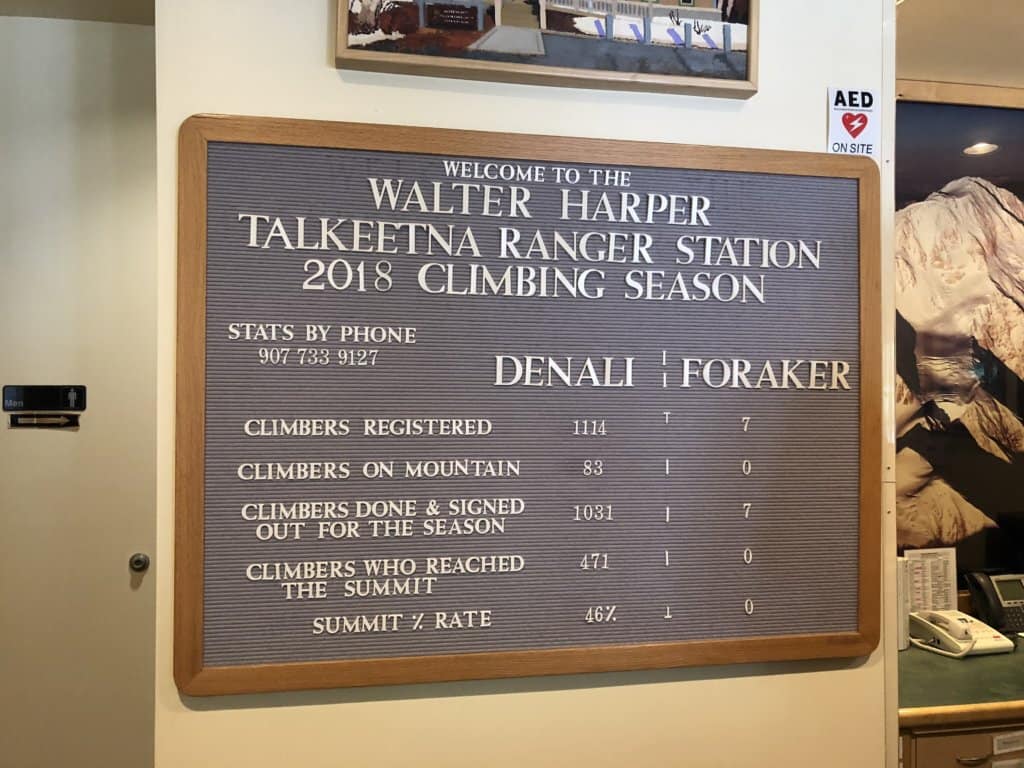 11. Watch the "sunset"
If you are visiting Alaska during the summer, you probably know it doesn't get completely dark during this time of year. However, watching the sun cross the horizon provides colorful "sunsets".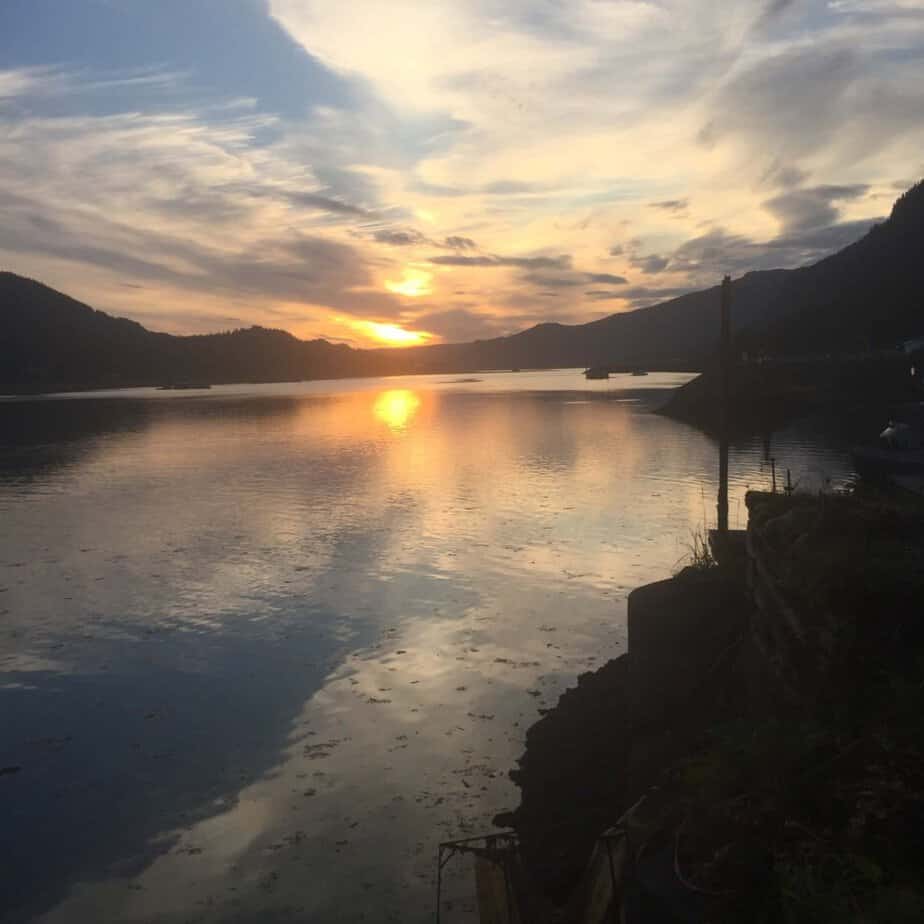 12. Buy all the Marathon bars @ Sea Bean in Seward and try mimicking the recipe at home
If you haven't been to the Sea Bean in Seward, you probably haven't heard of Marathon bars. Named after Mt Marathon right in the heart of Seward, these bars melt in your mouth and leave you wanting more. Like a Rice Krispy treat, but with more nuts and fruits. Do yourself a favor and stop in for at least one or all they have available. Trying the recipe at home as not shown to be easy!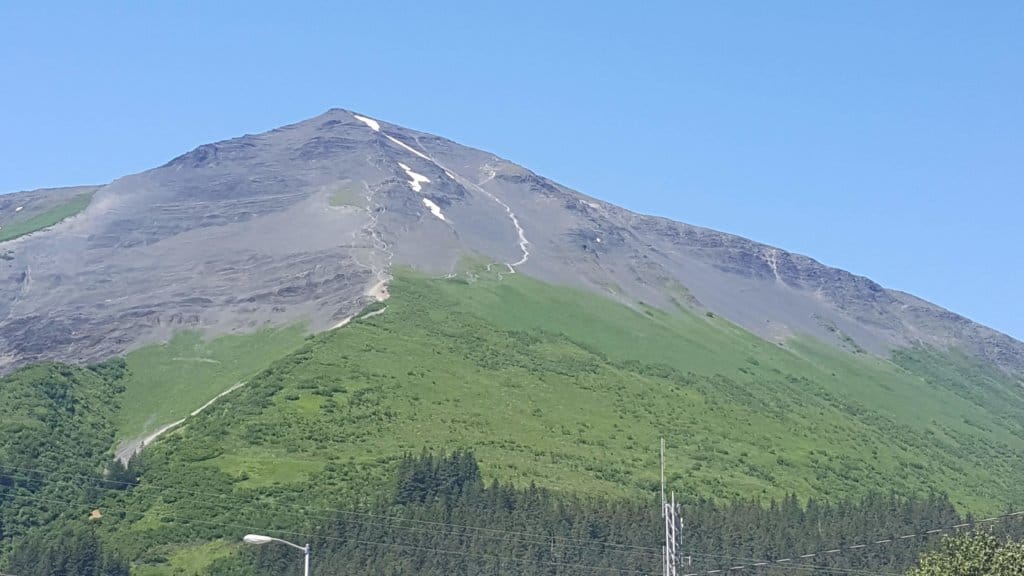 13. Watch a tidewater glacier calving
Watching a tidewater glacier calving is a life changing experience. First you hear the "thunder", then the falling ice and lastly, the crash into the water. Something which can only be seen from the water and one of the reasons to see Alaska by boat.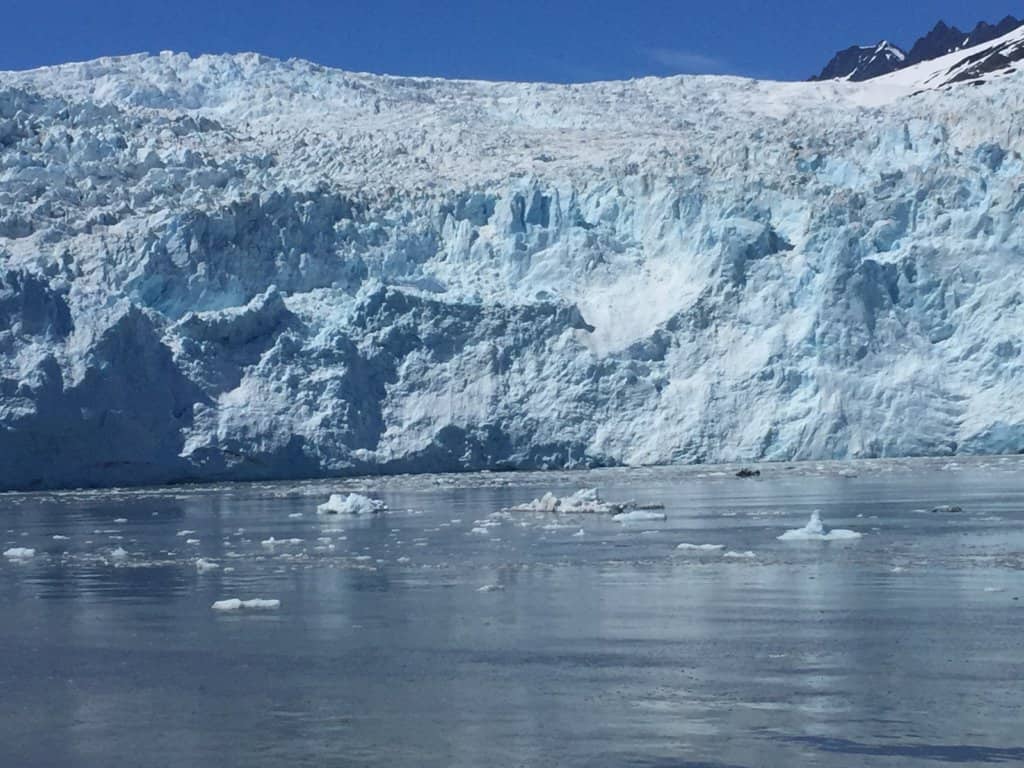 14. See a whale – if you are lucky, see it breach
Seeing whale in the wild should be on everyone's bucket list. Seeing this magnificent creature come out of the water, even if it's a glimpse of the tail only is a thrill for all.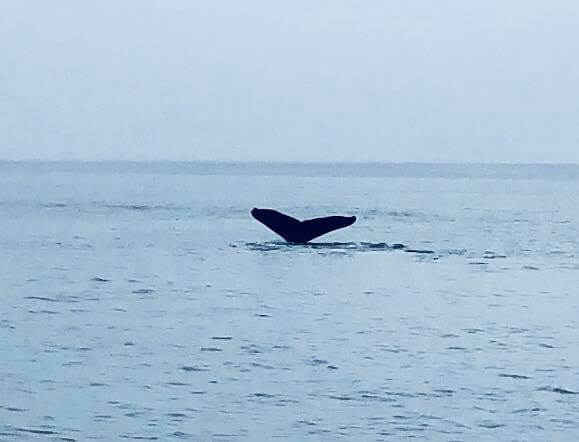 15. Stroll through the shops in Talkeetna
Talkeetna is a small town on the south side of Denali where hikers register for their mountain trek. It is also home of unique shops and excellent restaurants. You are bound to find one of a kind items and if nothing else, find it entertaining.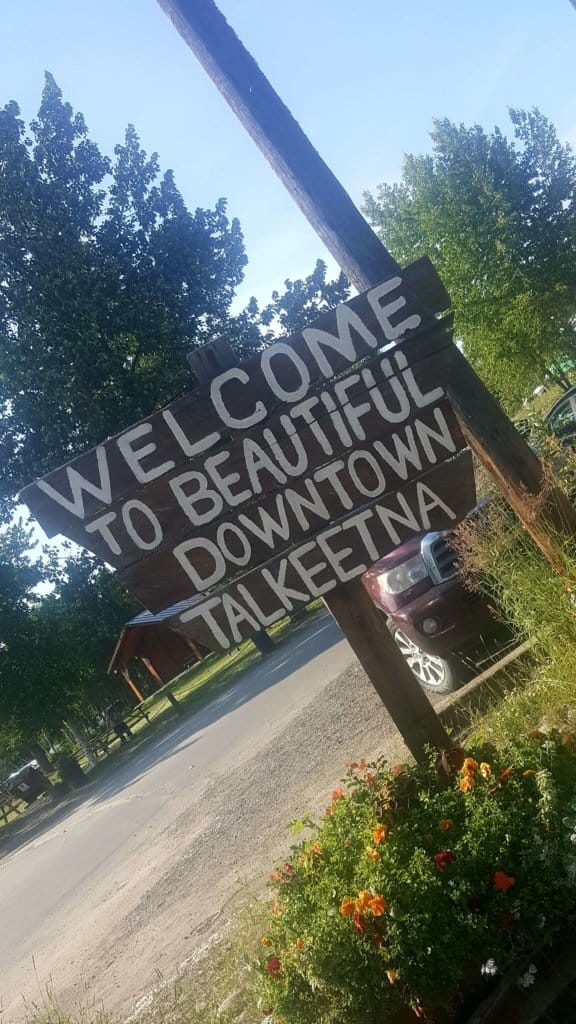 16. Try salmon even if you don't like salmon
Have you ever eaten something you don't like typically and found it tasted different due to the freshness? Trying salmon and/or halibut in Alaska is a must because it is fresh out of the water. Give it a try, you never know, you may like it!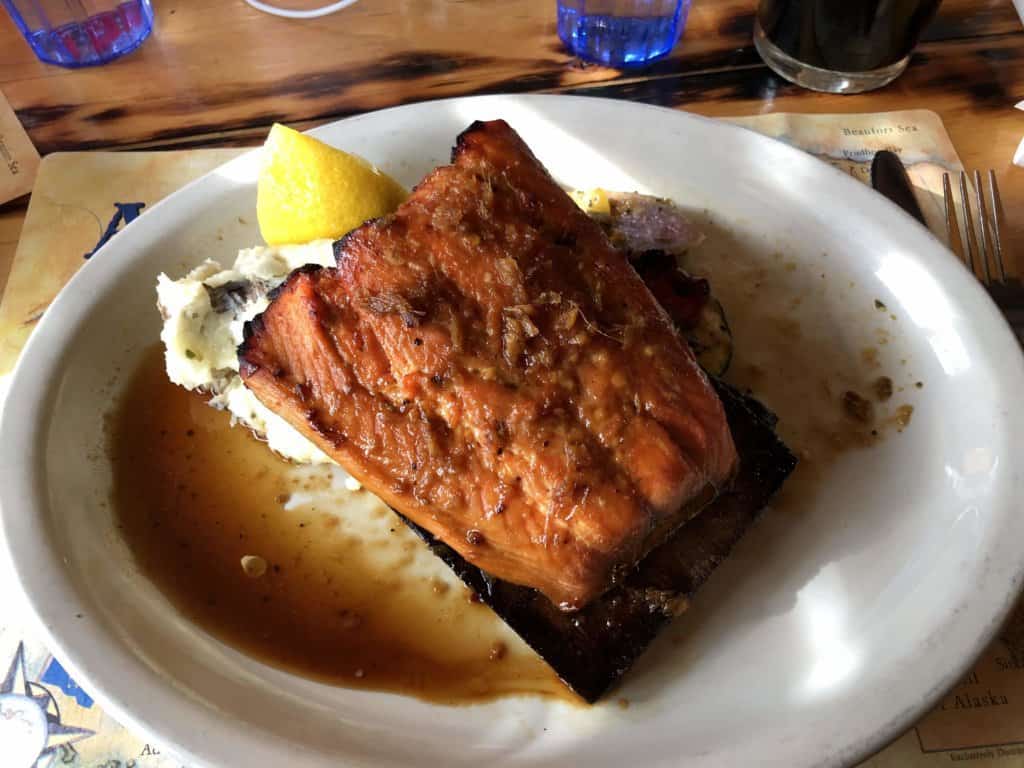 17. Go halibut or salmon fishing
Of course this will be much more fun if you catch something, so choose your outfitter carefully. Feeling the tug of a salmon or halibut on the end of your line will send a chill through you. Please read reviews on your outfitter to be sure they are adhering to all regulated fishing schedules and licensing requirements.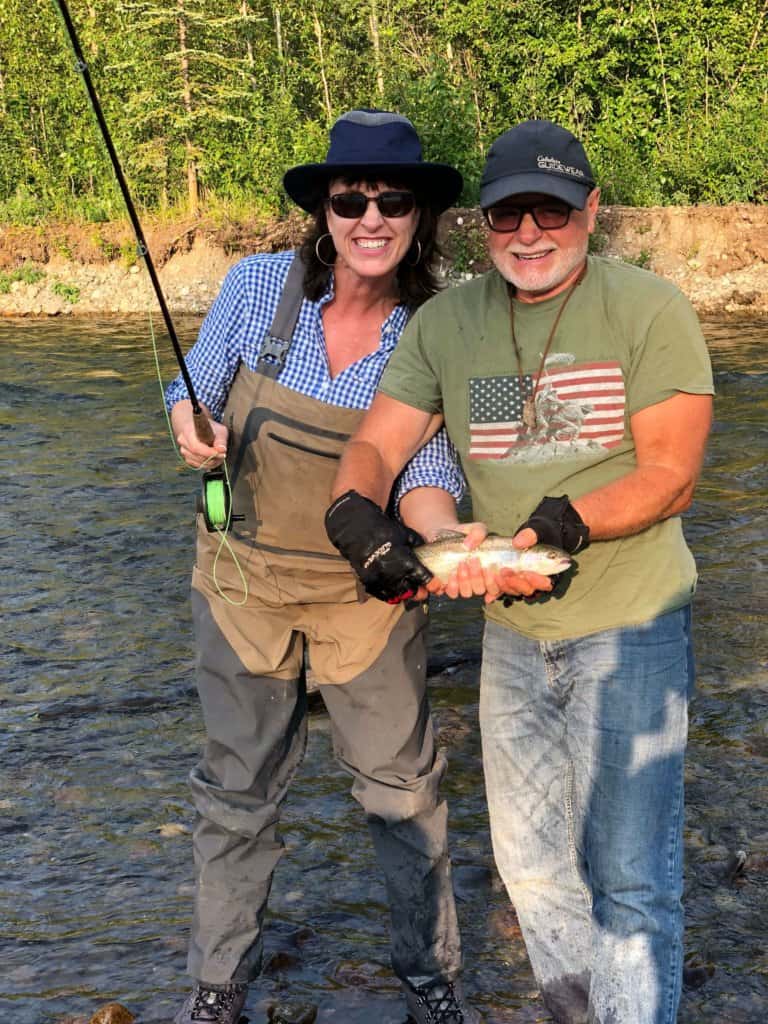 18. See the midnight sun
There aren't many places on earth you can actually see the sun at midnight. Alaska is The Land of the Midnight Sun – so pick a clear night and stay awake long enough to say you have seen it.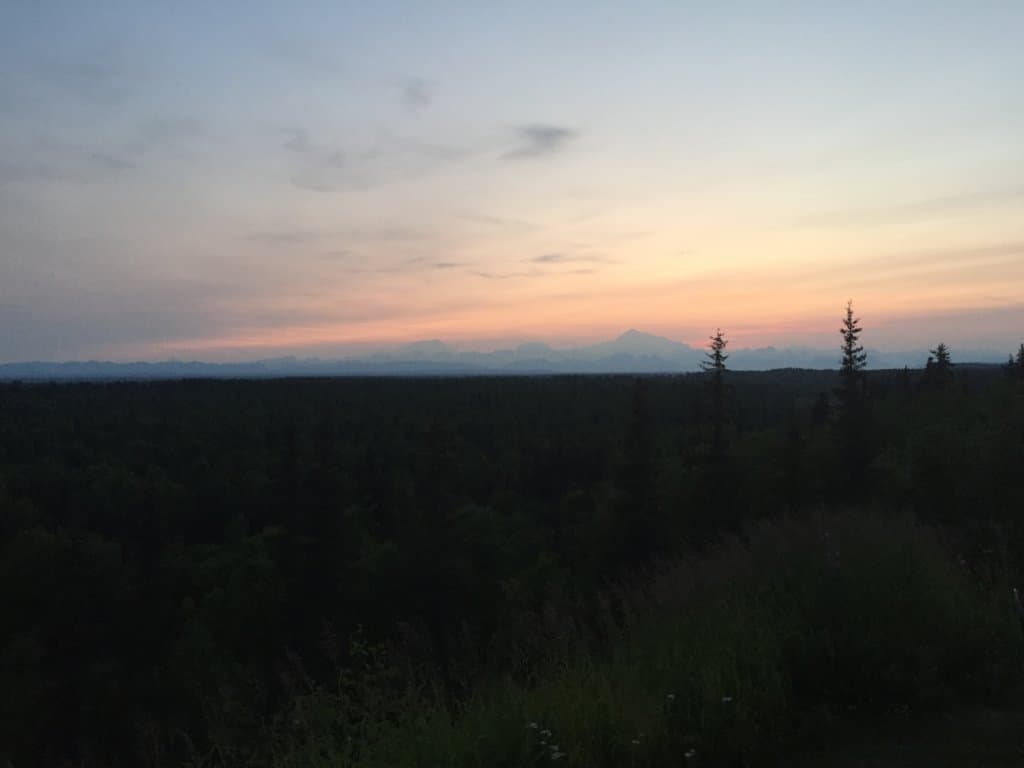 19. Catch a glimpse of the highest peak in North America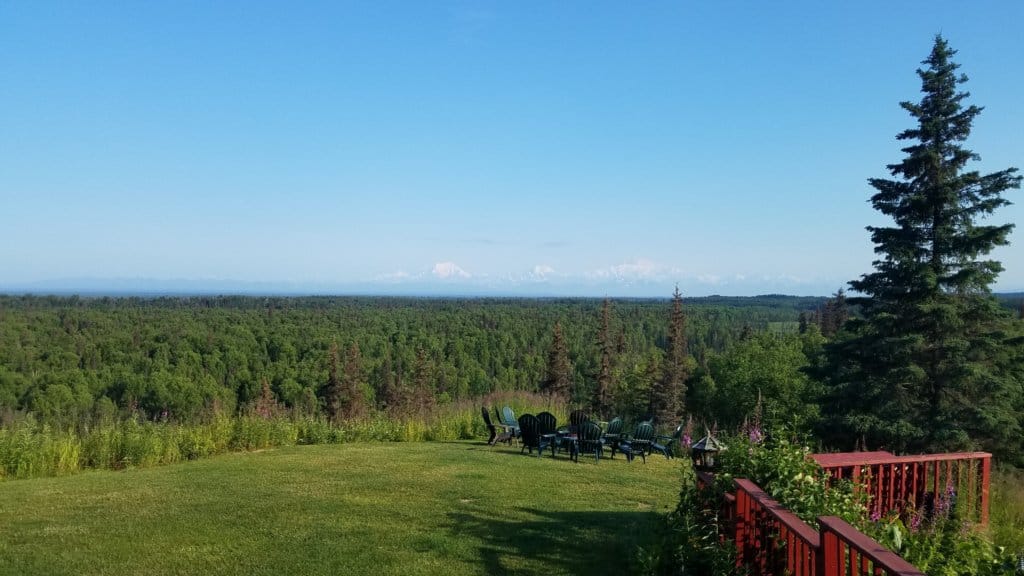 20. Go on a hike
Get outside, smell the flowers and experience the beauty of Alaska by foot.