Utah is the land of the Big 5 National Parks and forty-three state parks. They include anything from historic ruins, hoodoos, wildlife areas, and more. Driving through Southern Utah, you gain an appreciation for the desert beauty and its' fragileness. As I reflect on 8 days through this wonderland, here's what I would classify as 17 can't miss things on a Southern Utah road trip.
1. Hike to Delicate Arch, Arches National Park
The hike to Delicate Arch is 3.2 miles round trip and climbs almost 500 feet. Other than being one of the longer, easily accessible hikes, the path leads to what many consider the most iconic arch inside the National Park. It is classified as a "Difficult" hike but mainly due to the elevation gain and it being popular during the summer months. For the most part, the hike isn't anything super special. But, when you walk the final ledge, go around the corner and see Delicate Arch in clear view, your heart will skip a beat.
Tip: Due to crowds and heat, I would highly recommend hiking early in the morning during the summer (or spring and fall) heat. You not only avoid the afternoon heat, but it also allows more opportunities for pictures at the arch. Not for those with a fear of heights.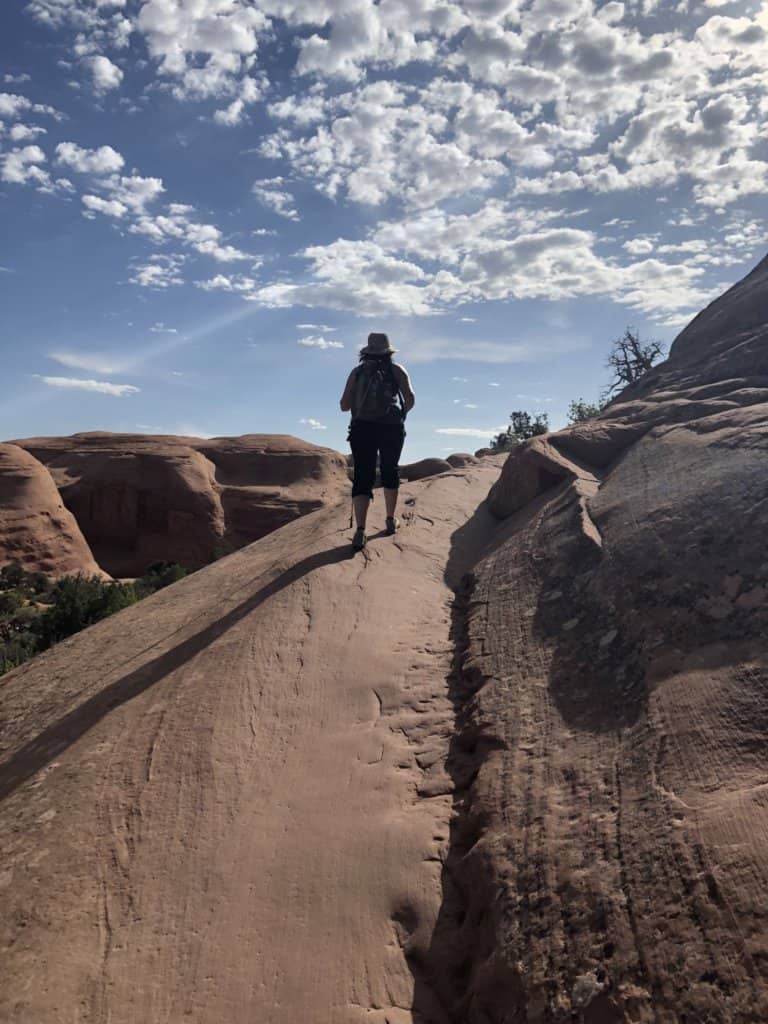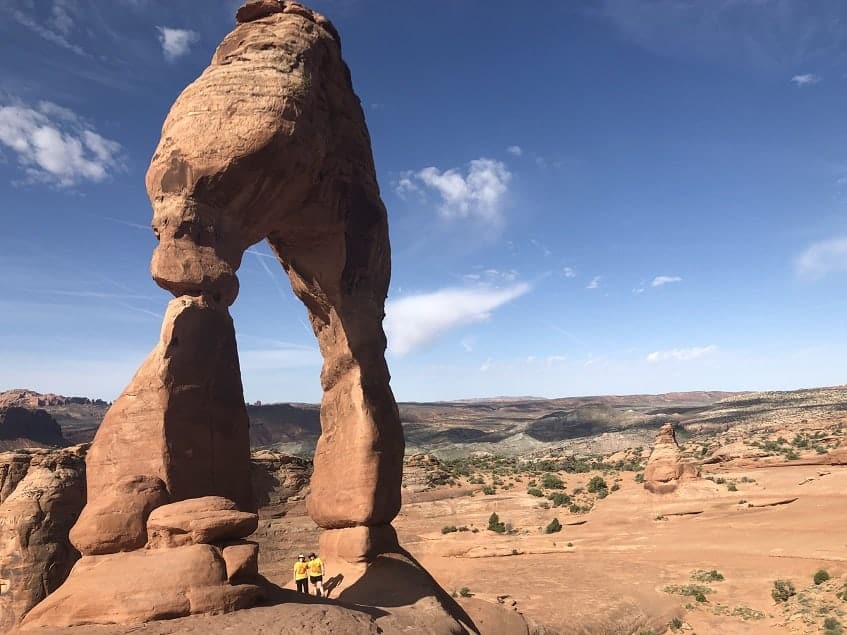 2. See the stars
Goblin Valley State Park is rated the 2nd darkest place on earth. But, there are many remote places far from the city lights and light pollution to experience this total darkness. Looking up into a sky full of stars will make anyone realize the enormity of this world.
Tip: If stargazing interests you, be sure to look at the moon rise/set times along with the rising of the Milky Way when planning your visit.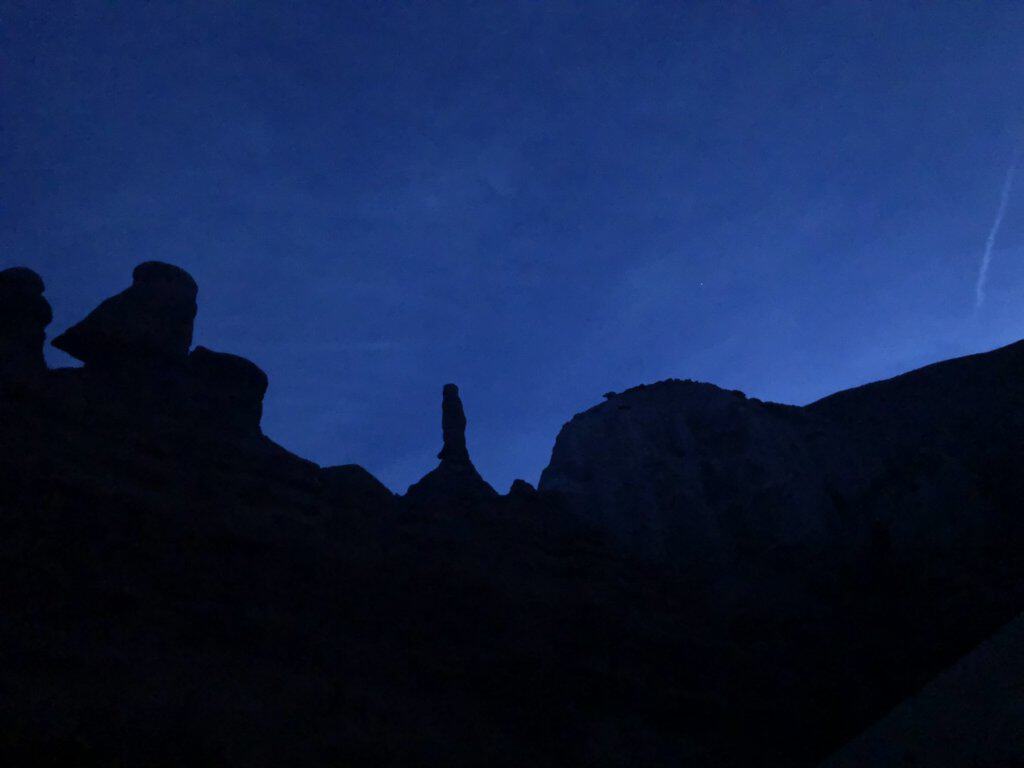 3. Experience the Zion-Mt. Carmel tunnel, Zion National Park
Whether you are traveling by car, motorcycle, RV or something else, driving through this tunnel will shake anyone's nerves. But, driving through in a RV knowing the Rangers have stopped traffic just for you is an even bigger thrill. Built in 1930 to create access to Bryce Canyon and the Grand Canyon, it is 1.1-mile long and was the longest tunnel at the time of construction.
Tip: If you are driving a vehicle wider than 7 feet 10 inches or 11 feet 4 inches in height is required to stop at the entrance for permit.
4. Stand at Thelma & Louise point, Canyonlands National Park
If you are female and over 40, most likely you have seen the movie Thelma & Louise. Did you know the last scene was filmed at Canyonlands National Park and they sent cars over the ledge? If you want to pretend you are Thelma or Louise, rent a 4×4 for a drive into the canyon, get a map and almost anyone around can point out the spot.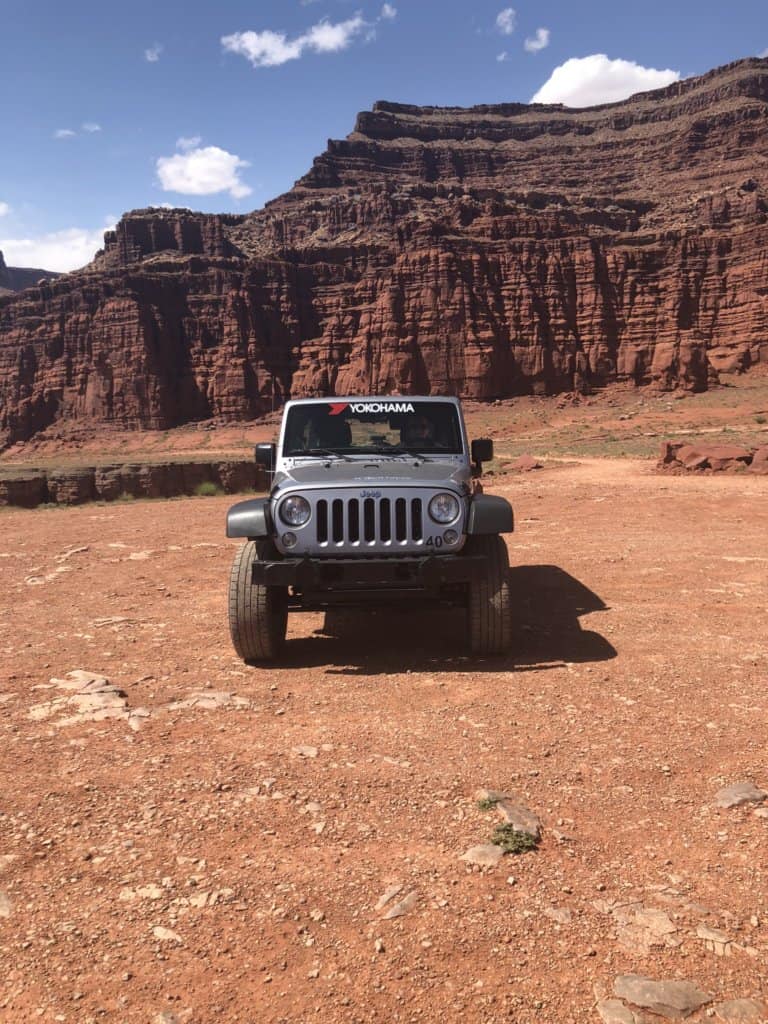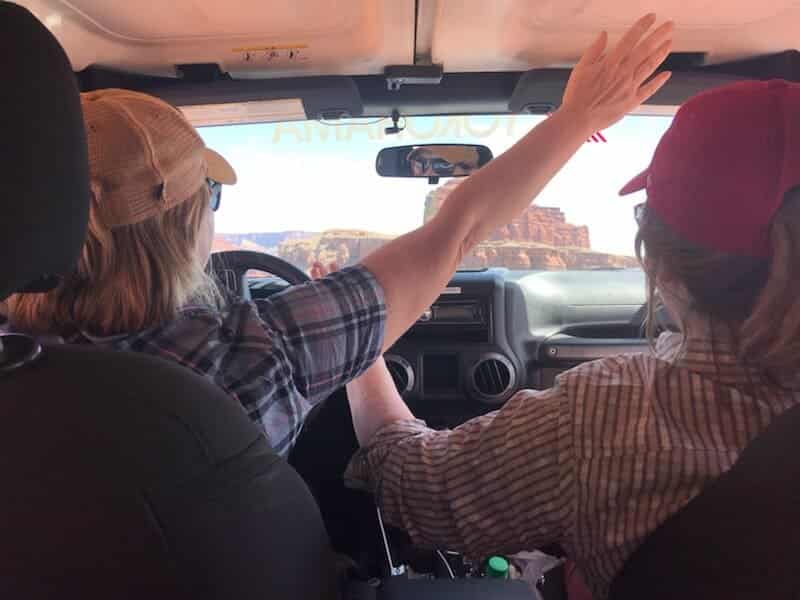 5. Have coffee, buy some cheese and chat with Randy at Mesa Farm Market, Torrey
Sometimes it is the unexpected, not so touristy attractions which we love the most. Mesa Farm Market was one of those for me. Located 24 miles east on Highway 24, Randy has a small café serving salads, fresh goat cheese and yogurt, gourmet coffee and breads. If you are anywhere close, stop for some goodies, have coffee on the patio and (most likely) Randy will come out and share some stories of the area. It's a can't miss in Southern Utah.
Tip: If you like the yogurt as much as I did, don't make my mistake by only purchasing one!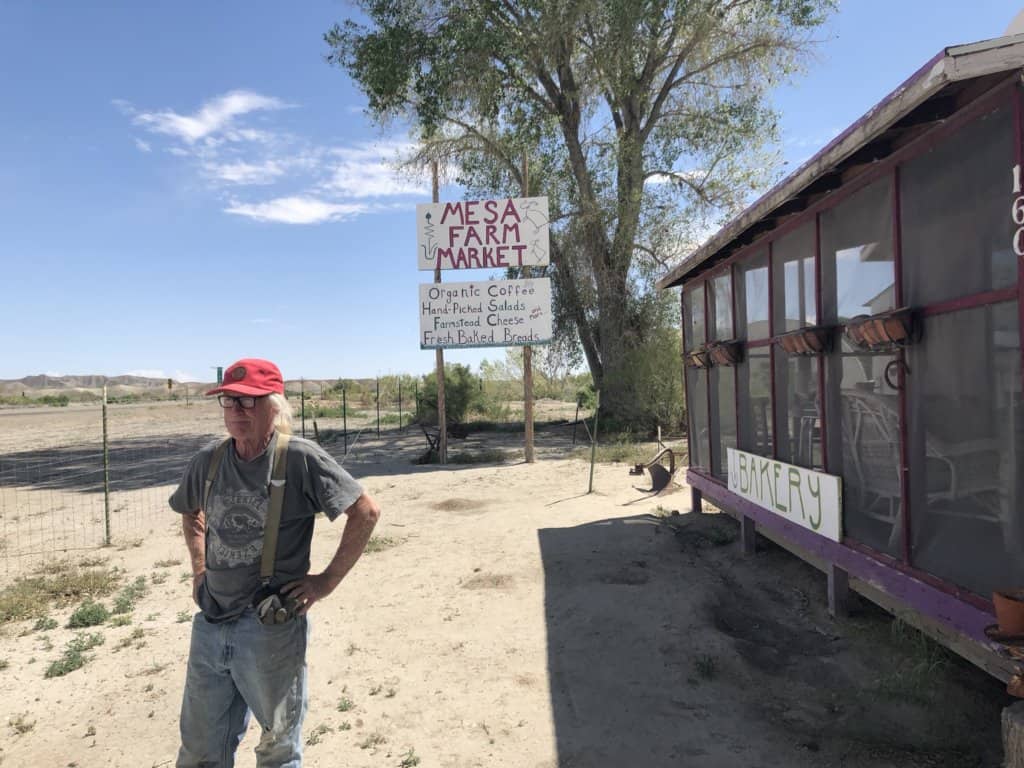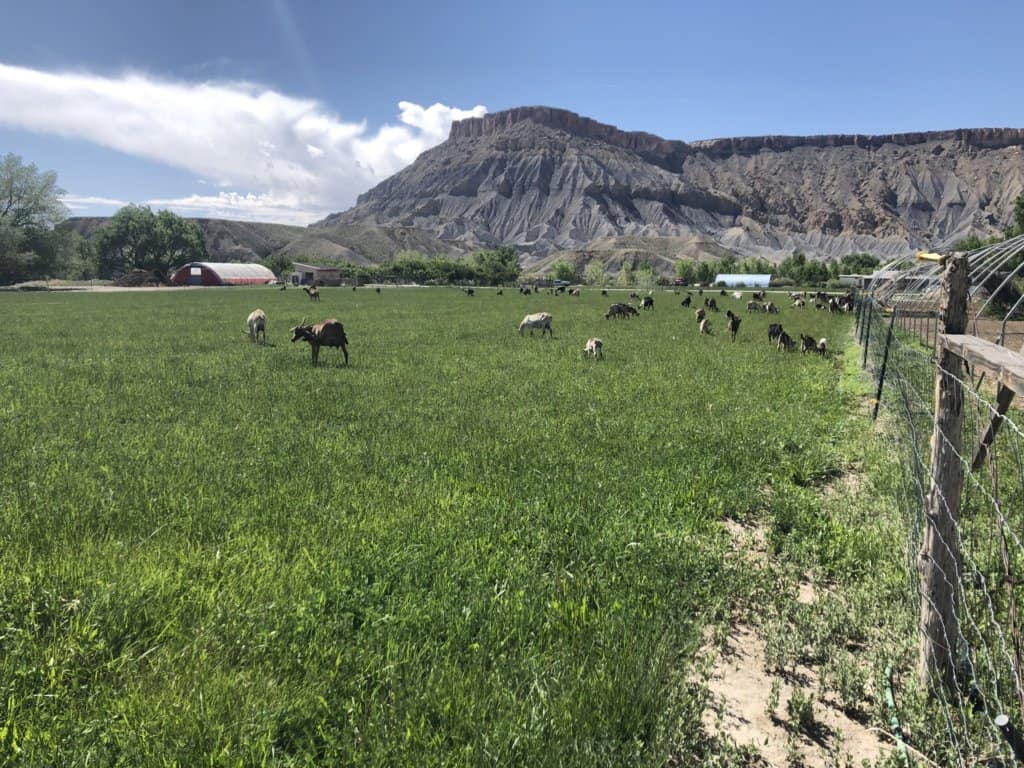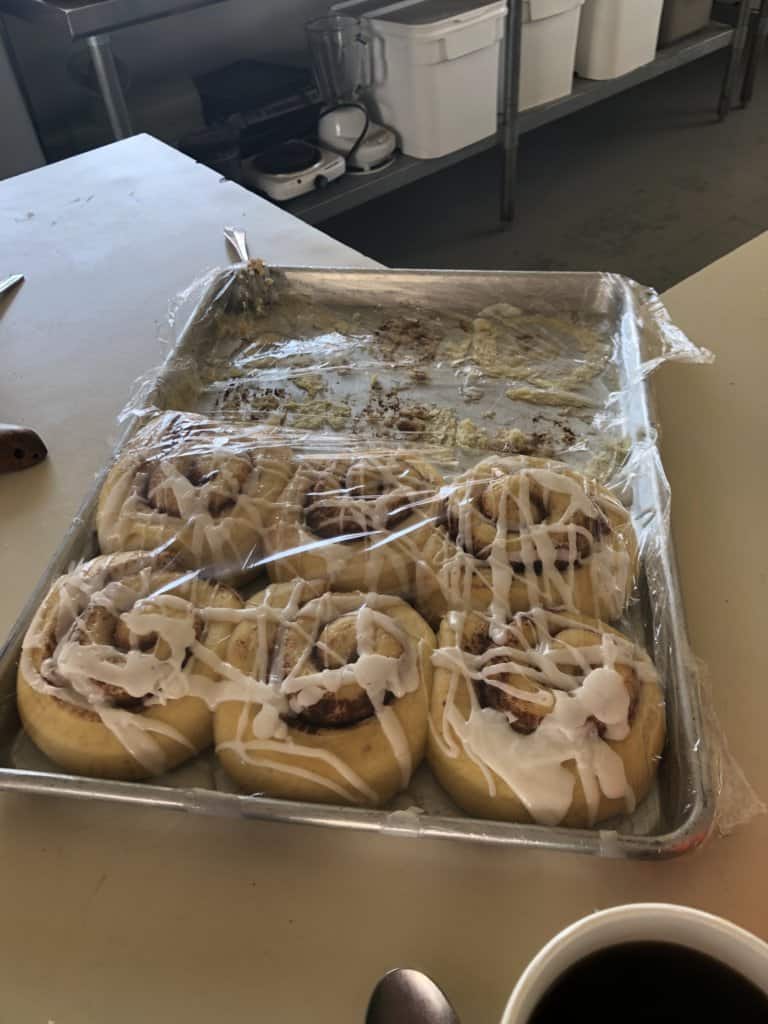 6. Rent a 4×4 for a drive into the canyon, Canyonlands National Park
Experience the steep drop offs and hairpin switchbacks as you make the descent into this gorgeous canyon. Lookout for mountain bikers riding up, stop at Thelma & Louise point (see # 4), watch for snakes (we saw one!), pretend to move big boulders and at the end, stop by the river for a cold drink.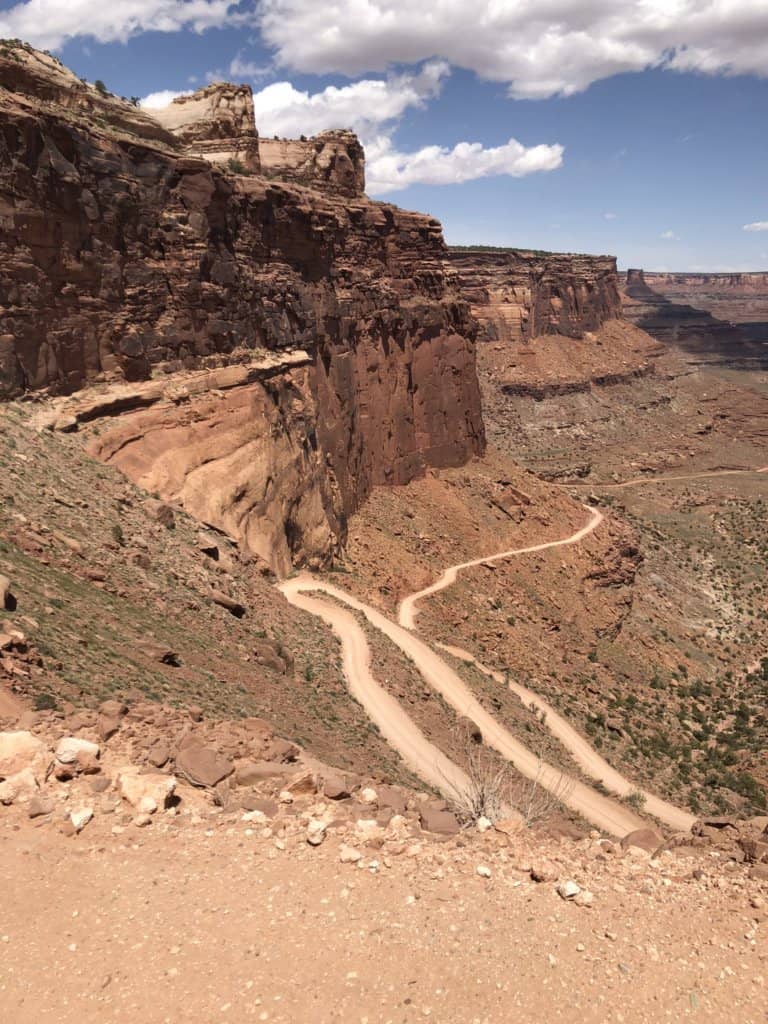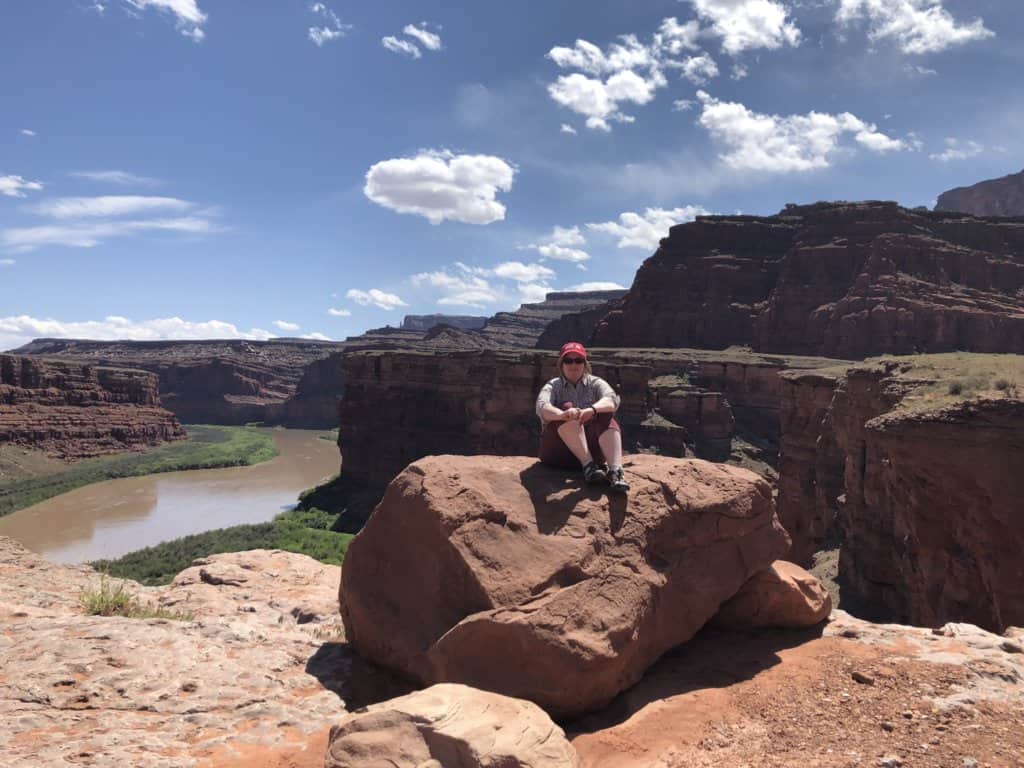 7. Hear the organ concert at the Tabernacle on Temple Square, Salt Lake City
Walking into the Tabernacle your first thought will be the size. It is much smaller than I had anticipated. But, hearing the organist play familiar and new, this acoustically perfect building is something for all. This free 30-minute concert is daily, Monday through Saturday @ noon, Sunday @ 2pm. If time allows, take the 45-minute guided tour of Temple Square which starts at the flagpole (just outside the Tabernacle) at the top of every hour.
Tip: Sit in the back if you want to experience the trust perfection of this building.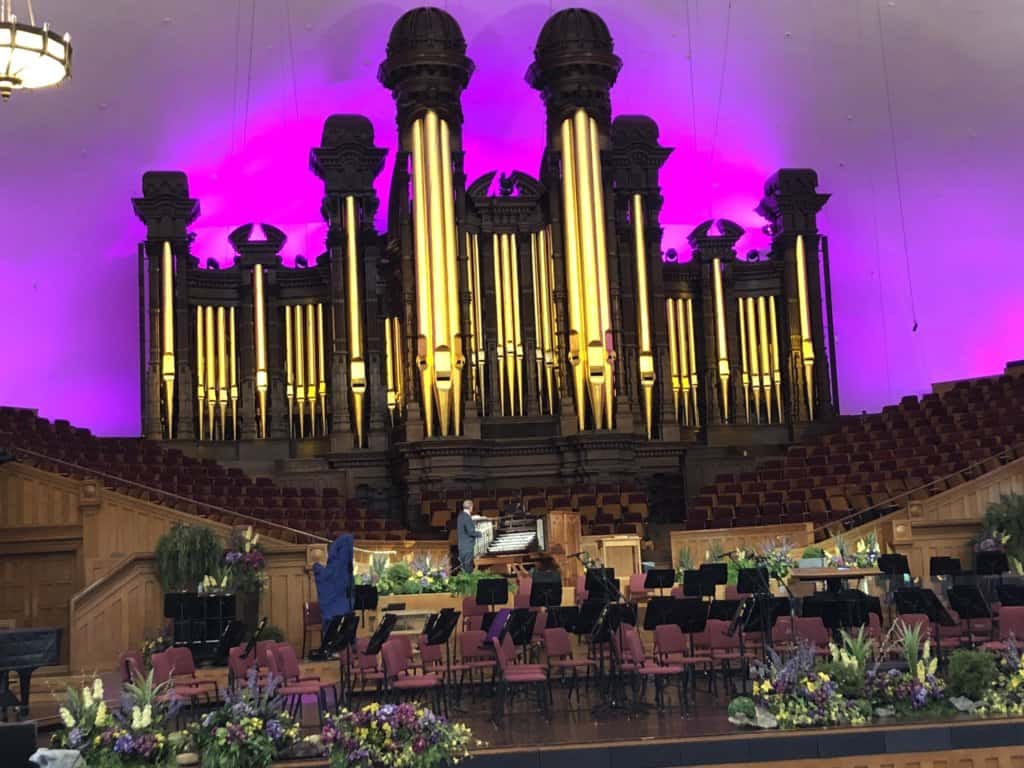 8. Sunset at The Windows, Arches National Park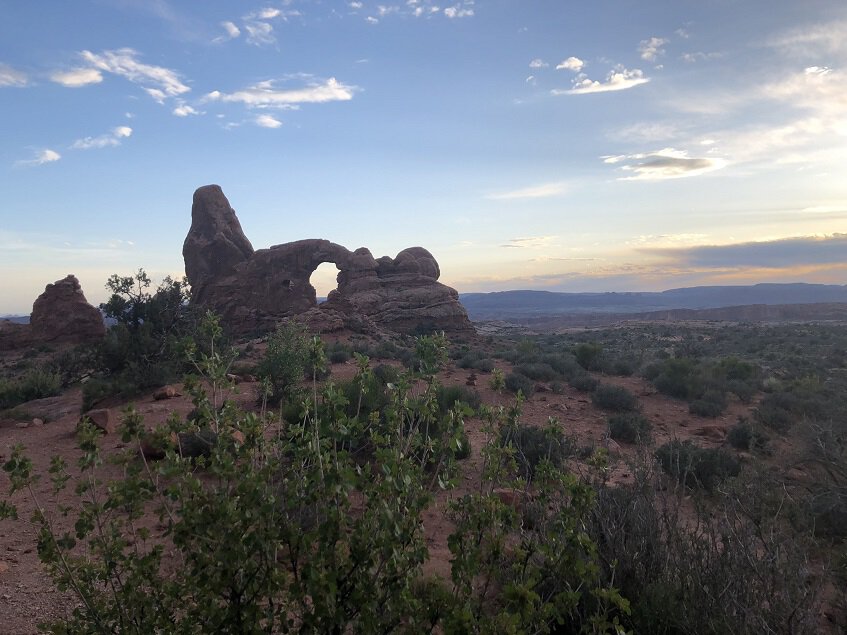 The Windows is a short walk from the parking lot inside Arches National Park. On a clear night, the sunset colors will not disappoint as they reflect off the red rock. It's also a fun place for kids (& adults) to up close to the arches without climbing too much (or damaging the arch). Sunset tends to be less crowded but have patience as the people there are trying to get the perfect picture.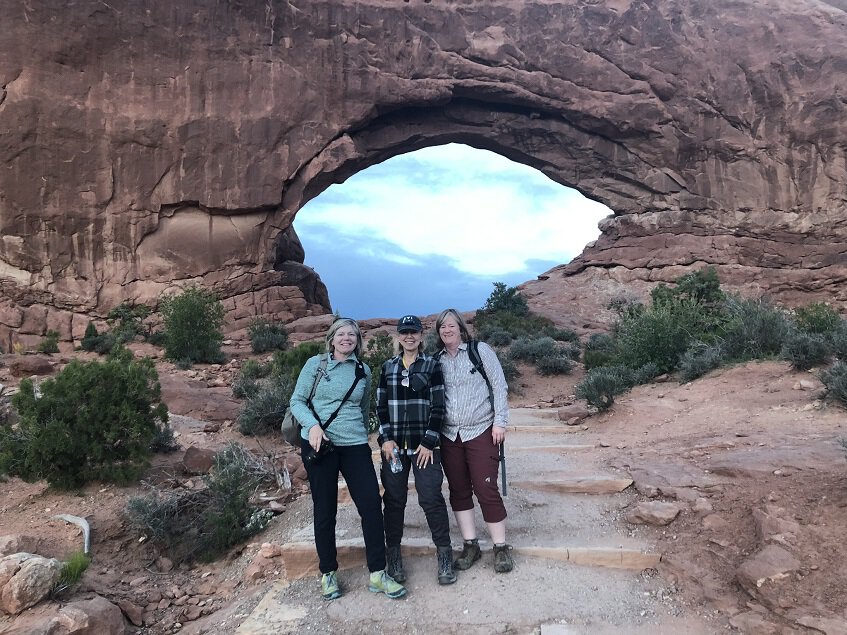 9. Sleep in a yurt
Do you enjoy camping, but don't like all setup which goes along with it?Yurts are perfect for you! They have beds, fans, fire-pits, grills and many other amenities. But the best part in Utah is waking up to the desert sunrise or going to sleep the extreme darkness of the night. Even if you do like sleeping in tents or taking a break from sleeping in a RV, they can be enjoyed by all.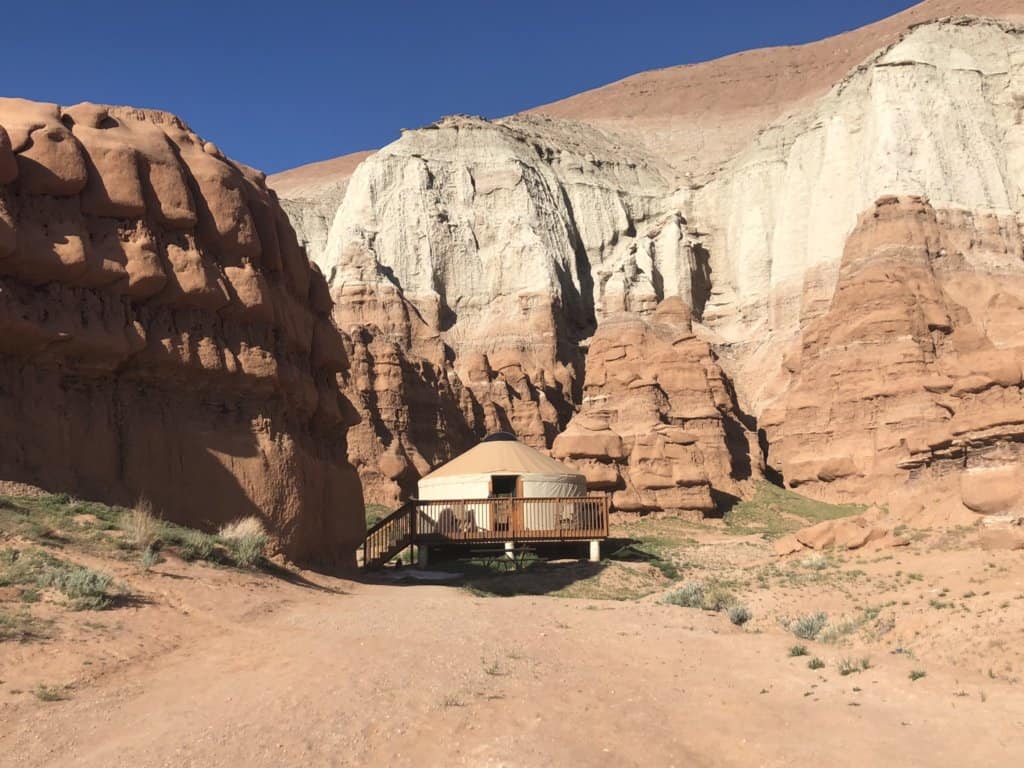 10. Drive along Scenic Route 12
The most direct route between Capitol Reef and Kodachrome State Park (or Bryce Canyon National Park). It takes your through Grand Staircase-Escalante National Monument, Dixie National Forest and a number of small towns. It is home to one of the world's highest alpine forests, memorable pinks and reds to flats where sea beds were many years ago. If time allows, take this scenic route between popular destinations, stop in the small towns along the way and pull off for pictures.
Tip: Most definitely drive during the daylight hours. There are steep drop-offs and many areas where guard rails do not exist.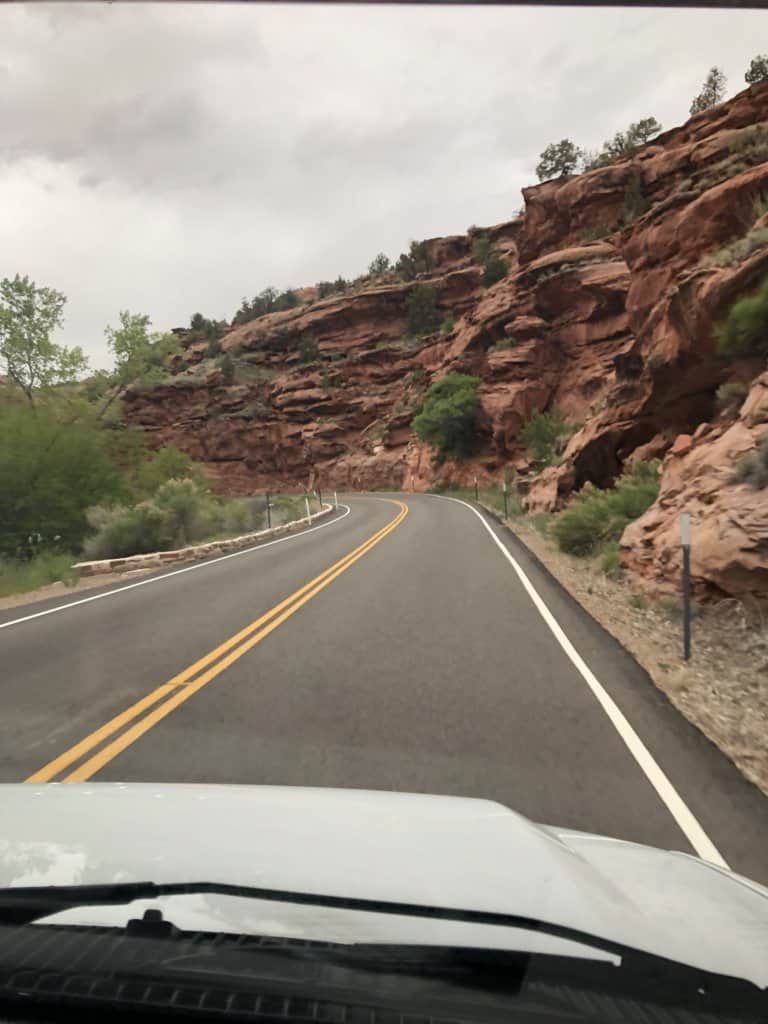 11. Remember the American icon Kodak, Kodachrome State Park
The state park was originally named Kodachrome from a National Geographic photographer who named it after the film he used to photograph the park. While Kodak didn't officially grant permission to use the name until 1963, it had been known as Kodachrome since 1948. The park is reminiscent of the colorful red rocks in southern Utah. If you are camping, the showers themselves are worth the stop. But, don't forget to pay homage to the American icon, Eastman Kodak, before the you depart.
Tip: In need of a shower? Kodachrome has the nicest showers even seen in a state or national park!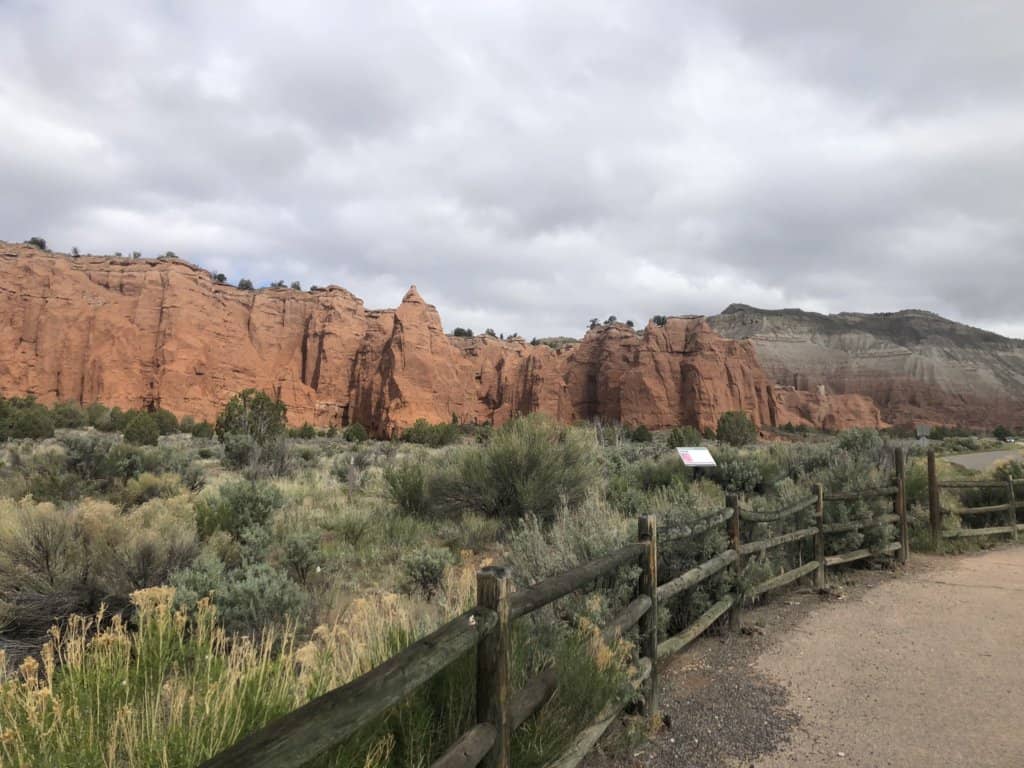 12. Horseback riding, Bryce Canyon National Park
Riding into Bryce Canyon on horseback can be a little unnerving, especially if you are afraid of heights. But, it is worth it! The views are spectacular and breathtaking – well, maybe it is the horse walking on the edge of steep drop-off that makes it breathtaking. Either way, it's a view to be enjoyed by all ages and physical abilities. Remember, the horse knows the trail better than you!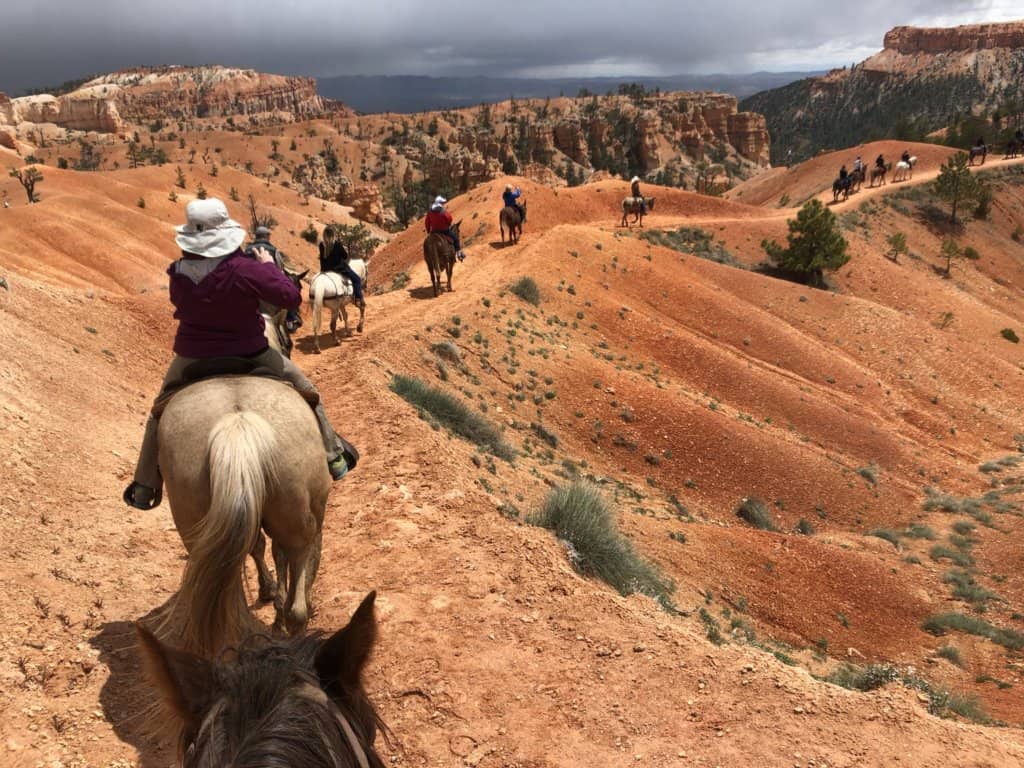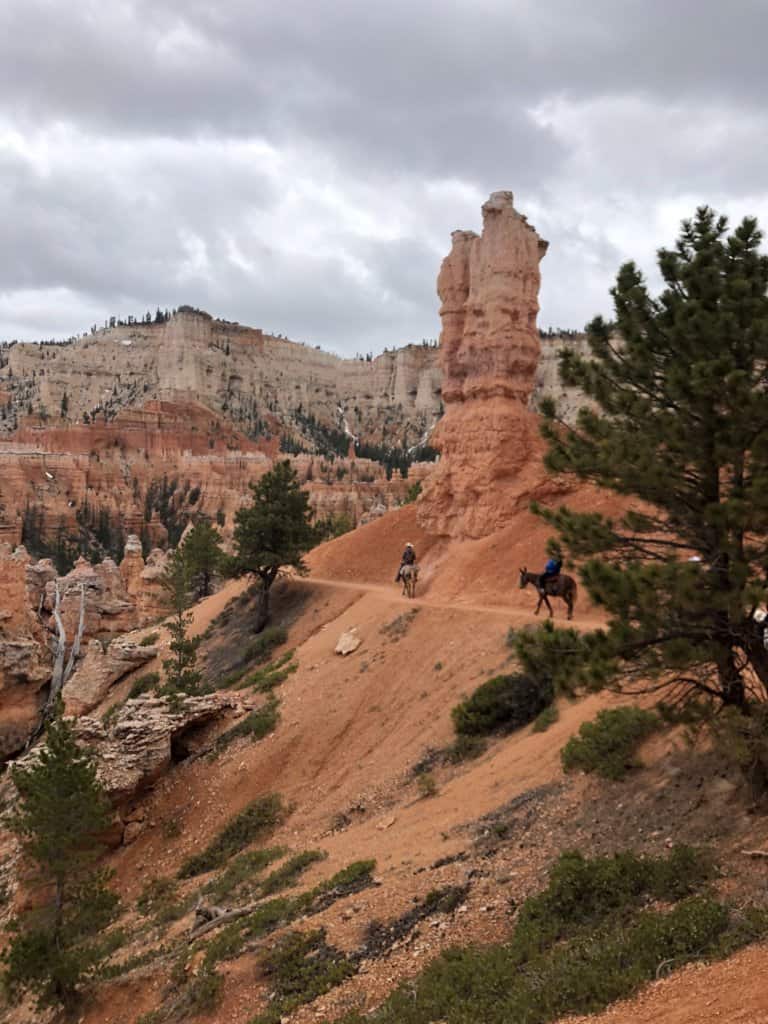 13. Hike the Hoodoos Challenge, Bryce Canyon National Park
This is a fun activity for all ages. Hike a minimum of 3-miles along 9 specially marked trails and find the "Hike the Hoodoos" marker. Make a rubbing of it or take a picture with it to show you were there. Once you hike 3-miles and show your markers, you earn a reward – just check with a ranger at the visitor center.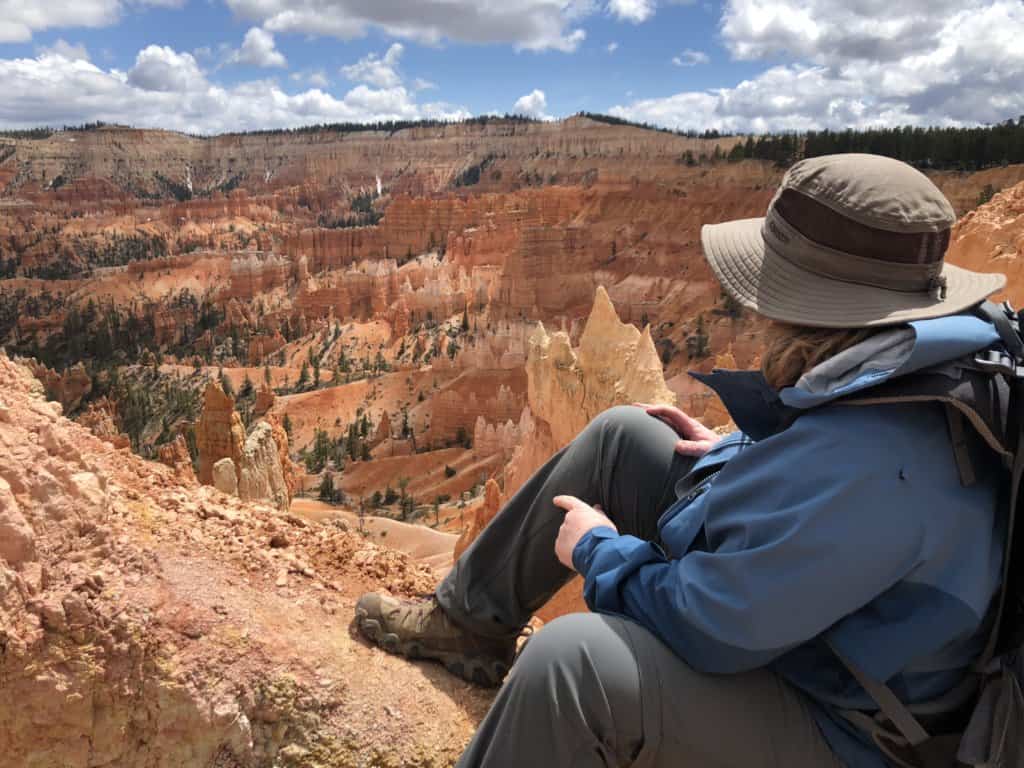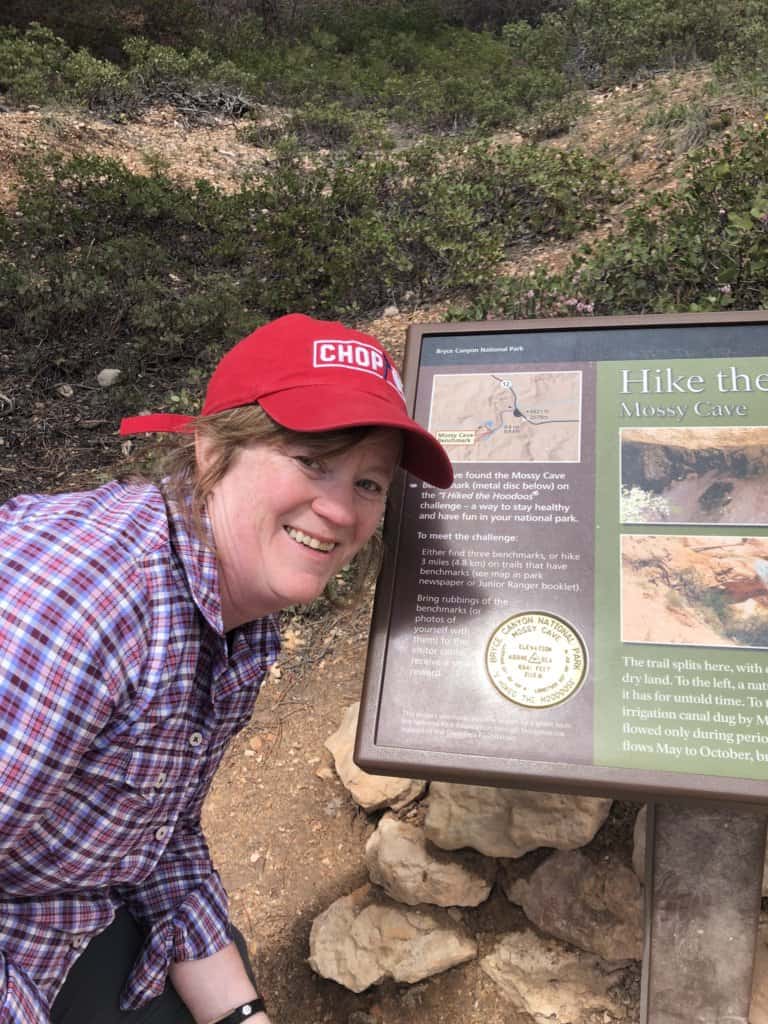 14. See Emerald Pools, Zion National Park
While upper Emerald Pools is currently closed (check trail status for opening updates), the short walk to Emerald Pools is stunningly beautiful. It is a short walk from the Zion Lodge along a busy trail during high seasonal times. Visiting during May or June will most likely provide you with bigger falls. Make sure you walk completely around the falls as the different perspectives continue to get better.
Tip: Watch your footing as the trail can get slippery.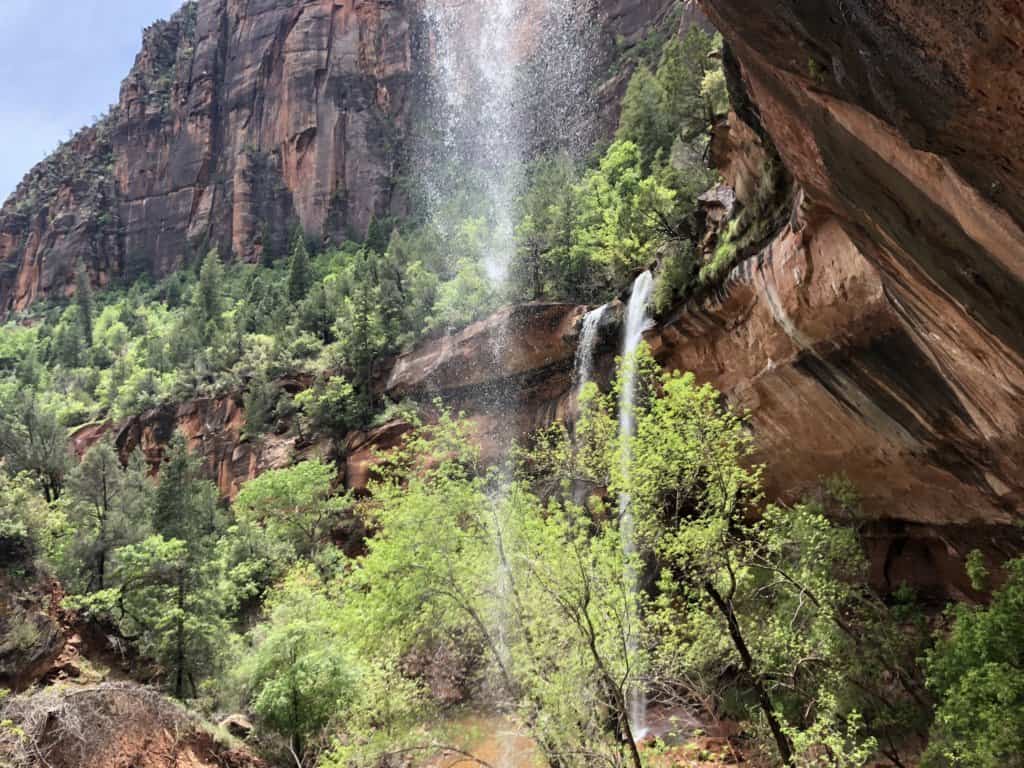 15. Hike Angel's Landing, Zion National Park
Confession – I didn't have the guts of steal to make the final chain climb to the peak. But, just hiking from the valley past Scout Lookout, over the first set of chains to the next landing was all I needed to make this a can't miss hike. The entire hike is 5.4 miles roundtrip – many switchbacks, through the canyon and you finally hit Walter's Wiggles which is 21 quick, short switchbacks to Scouts Lookout. Remember all chains are two-way so be considerate of those coming and going. The views are indescribable unless you go – so just go. It is physically demanding and if you aren't in the best of shape, take it slow around the switchbacks.
Tip: If you are staying at Zion Lodge, here's a tip – start at between 6-6:45am to beat the shuttle crowds.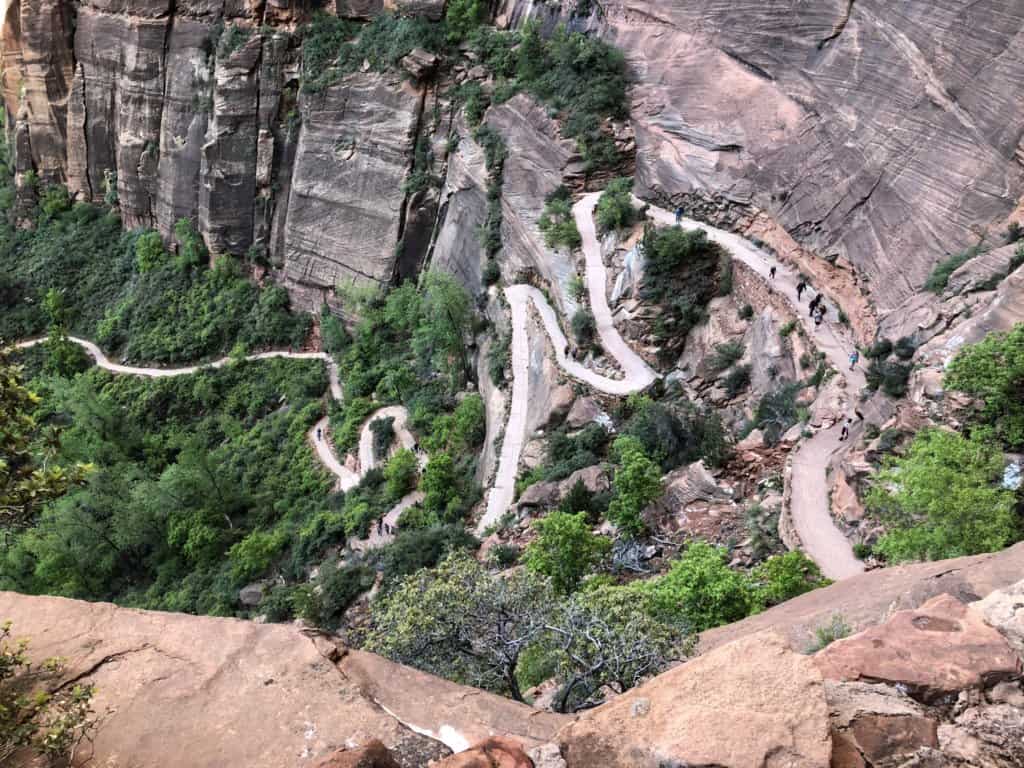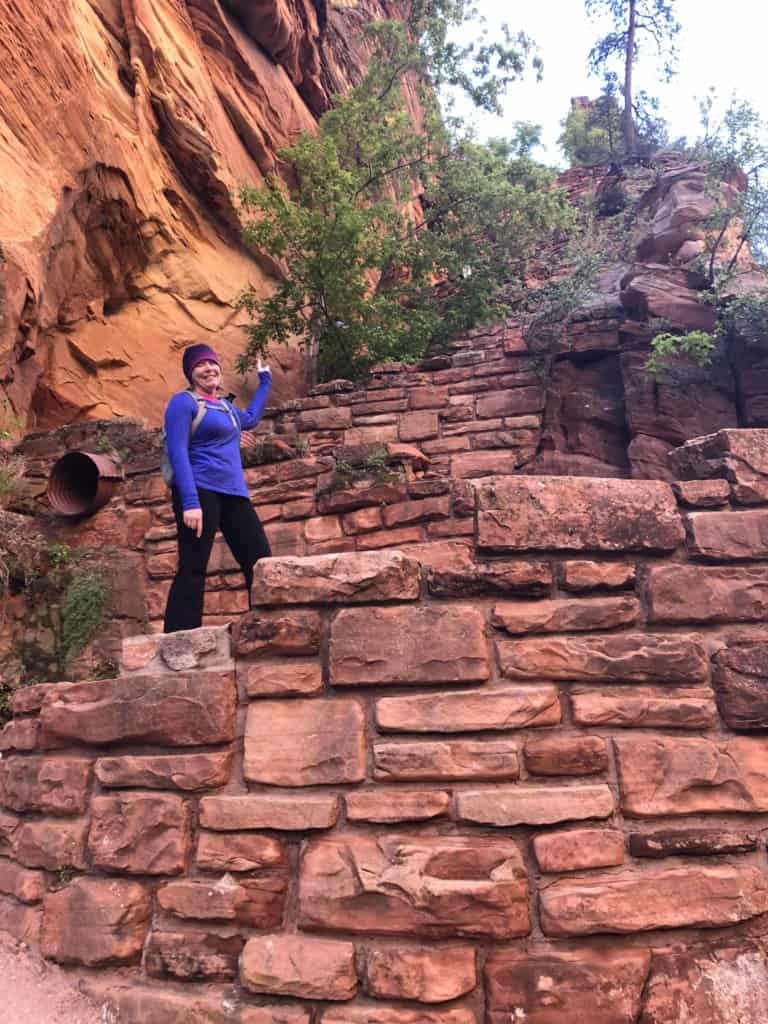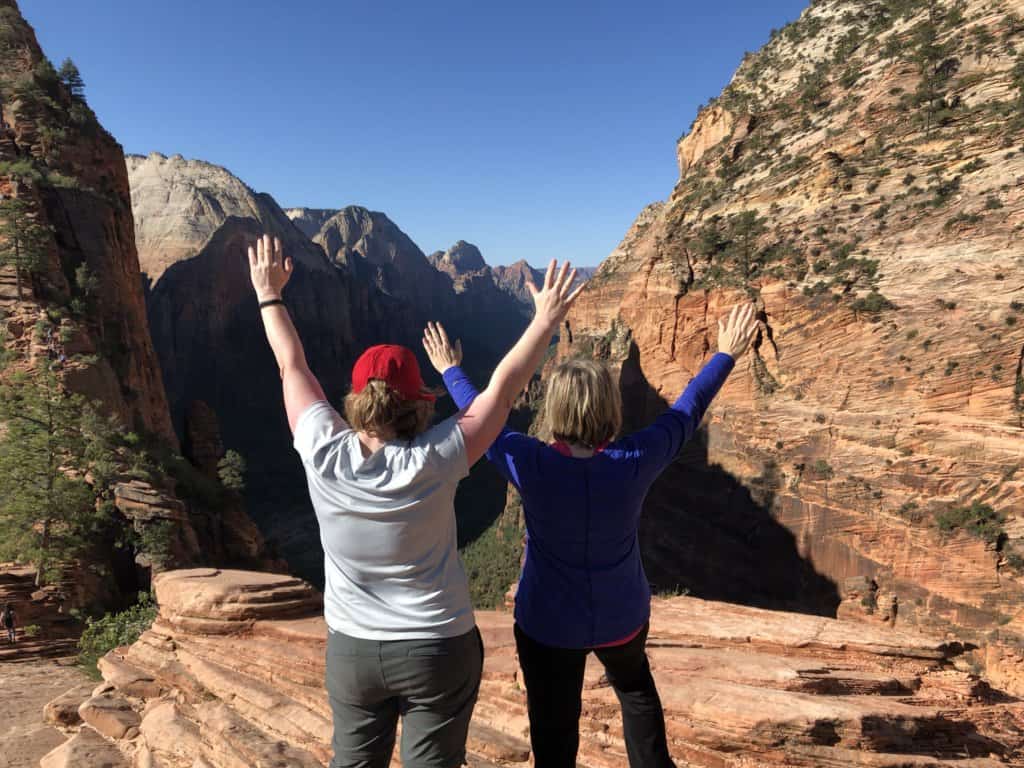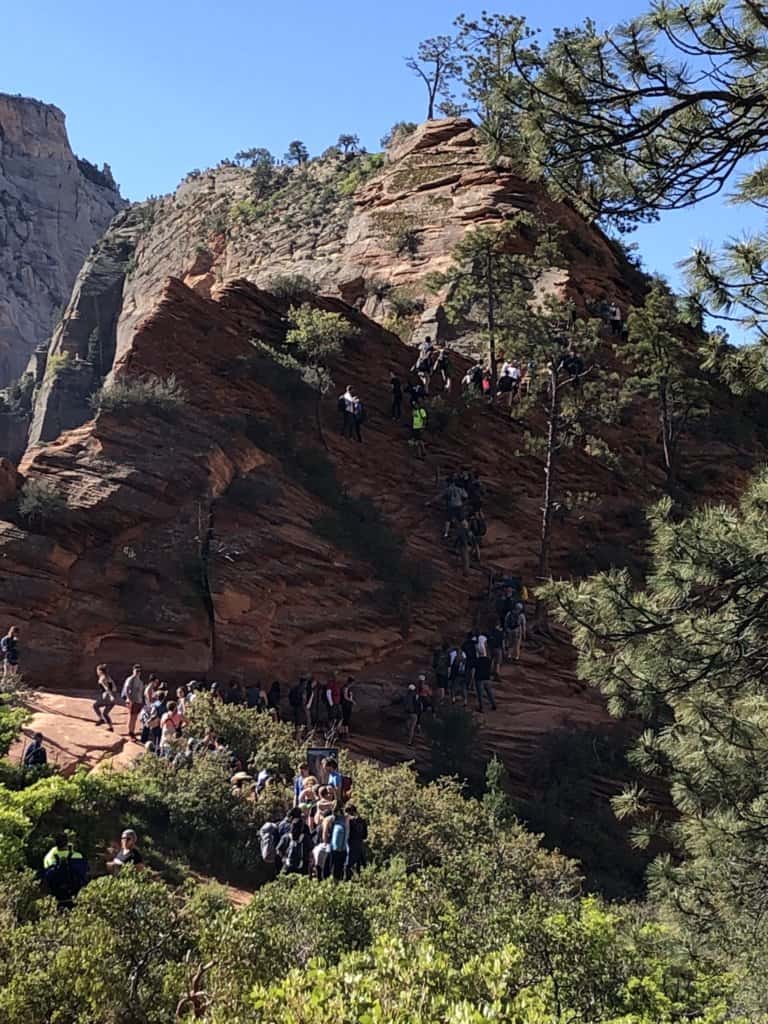 16. Mountain bike in Moab
If you like mountain biking, getting on 2-wheels in Moab is a must. Riding on slickrock is very different from the dirt paths most of us ride on. If you haven't ridden slickrock before, get with an outfitting in Moab to take you out for the first time.
17. Drive through the canyon valley, Capitol Reef National Park
Almost the red-headed step child of the 5 National Parks in Utah, this park is different from the perspective of you access from the valley from the top of the canyon (also like Zion's access). However, experience the monolith red rocks makes you realize how small we are in this world.