While there is plenty to do in and around the city of Portland to keep any traveler busy, it would be a shame to miss out on some of the most beautiful spots in the Pacific Northwest which just so happen to be within around an hour's drive of the city. The biggest challenge you will face is choosing which one, or ones, to fit into your itinerary. Here are five essential road trips when visiting Portland.
1. The Oregon Coast
Within just over an hour's drive of Portland (depending on the destination), the Oregon coast cannot be missed. Moreover, there is something for everyone somewhere along the pristine shoreline marked by breathtaking landscapes.
Probably the best way to tackle the coast is doing so in a loop fashion, taking in multiple sights without having to backtrack. One idea is to drive out to Tillamook, head north to Seaside, and then cruise back to town. On this journey, you will pass over the Coastal Range twice with beautiful scenery in both directions.
Tillamook
In Tillamook, hit the Tillamook Creamery for a tour of the famous cheesemaker's factory. Sample a range of cheeses, select from among seemingly infinite flavors of house-made ice creams, or delight in one of the best grilled cheese sandwiches you will ever have. It's a great trek with kids.
Blue Heron
Stop by nearby Blue Heron French Cheese Company for amazing blue cheese and more including a petting zoo of sorts for more kid friendly sights. Head north on "The 101" passing picturesque scenes stopping at Manzanita and Arch Cape for photos or if you see a shop of interest.
Cannon Beach
Once you hit Cannon Beach, you will find a pleasant place to take a walk to peruse a range of stores and art galleries along with some great restaurants. For a low key, but delicious seafood meal, stop by Ecola Seafood Restaurant and Market. If you've never had razor clams, an Oregon specialty, this is the place to try them. The must-see sights in Cannon Beach are Haystack Rock and Tolovana Beach. You won't want to forget the camera. Nearby Ecola State Park also provides excellent views of Haystack and other coast rock formations. Head back north on 101 to join 26 back to Portland.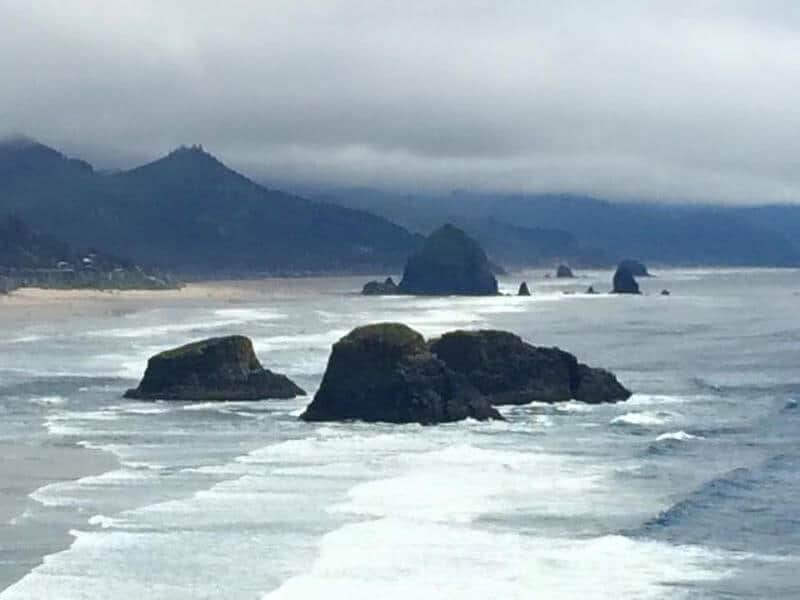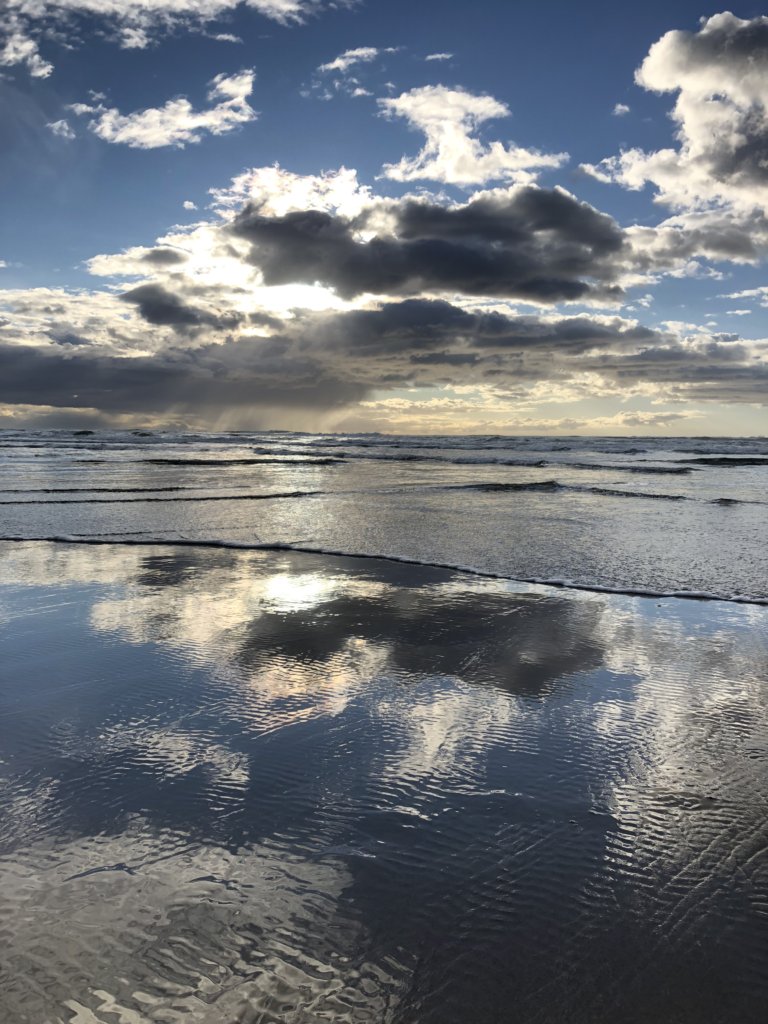 Other options
Other loop options are to take 26 out from Portland, detouring for Cannon Beach, then heading north on 101 through quaint Seaside, then up to Astoria. Head back to town via the Columbia River. Lastly, you could head out to Pacific City (don't miss the epic beachfront Pelican Brewery for lunch) via McMinnville, then up 101 to Tillamook returning to Portland from there.
2. Wine Country
There is no shortage of vineyards in close proximity Portland. To find the highest concentration, head out towards Newberg and Dundee. Just like the coast, the challenge will be which places you will choose to visit – there are only around 500 wineries from which to choose. Check out the book Wine Trails of Oregon to narrow your search or narrow in on the specific wines you like and search the web for wineries that offer them in the area.
Here are a few ideas of places to try…
Argyle Winery
You cannot go wrong with anything at Argyle Winery. They have a lovely tasting room in Dundee where you may want to stay all day. Try their sparkling varieties for a special treat. The drawback is the actual vines are not at this site.
Domaine Serene
For a location that will make you think you are somewhere in Europe as well as providing a "haute" experience, check out Domaine Serene. Their Pinot Noirs will provide the classic Oregon Pinot experience while you can pretend to be royalty.
Anne Amie Vineyards
My favorite is Anne Amie Vineyards in Carlton. It's a lovely venue with friendly staff. All their wines are fantastic, but I lean towards the whites. Their dessert wines are to die for – don't leave here without some to take home.
Torii Mor Winery
Another favorite is Torii Mor Winery in Dundee. While their wines may not be the types to be featured in Wine Spectator, they are good as well as affordable. The attraction of this place is that it is small and "old school" – in terms of being an early entrant into the Oregon wine explosion. This is a fine place for classic Oregon Pinots as well as a quiet stroll around its Japanese-themed grounds.
Other recommendations
Other recommended spots: Ken Wright Cellars (Carlton), Erath Winery (Dundee), Winderlea Vineyard & Winery (Dundee), or stop by the Carlton Winemakers Studio which has 16 winemakers to try all in one place.
Don't drink and drive!
An important note: wine tasting is an exciting and enjoyable way to spend a day, but after trying two or three spots, you may not be best suited for driving, especially on the narrow, serpentine roads in the area. Choosing a designated driver or taking a winery tour are ways to ensure you have the most enjoyable, and safe, experience.
3. Mount St. Helens
There are only a few places in the world where you can visit a volcano – let alone one that still steams. Back in 1980, what was once a mountain that resembled nearby Mount Rainier, blew its top, literally. What is left is an impressive sight of the aftermath complete with a huge crater and lava dome. The explosion leveled trees, caused mudslides, and rained ash down on the entire region. While the area has recovered in many ways, a testament to Mother Nature's ability to rebuild life, some of the after effects, such as the tree debris fields and a cloudy Toutle River, can still be witnessed.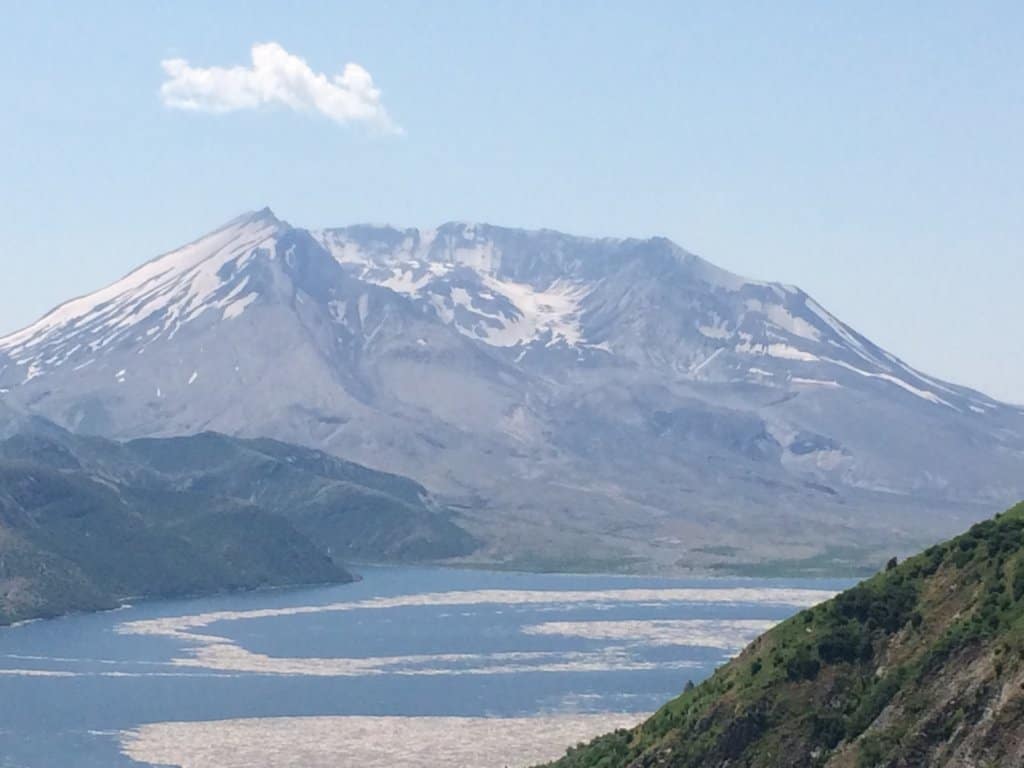 Johnston Ridge Observatory
The easiest way to visit and do so with impressive sights is to head up to the Johnston Ridge Observatory (open mid-May to the end of October, check their website for status). I won't spoil the surprise, but you will not be disappointed by partaking in the presentation film.
Driving tour
There are also plenty of hiking and driving opportunities around the mountain. Although a bit of a drive on very winding roads, the route to Windy Ridge will give you some of the most impressive views of the mountain and it deposits you as close as you can get in a car.
Take a hike!
For a unique adventure, you can climb through an old lava tube at Ape Cave (just be sure you're prepared for complete darkness and cold temperatures). For those who are hardy enough, you can actually hike to the summit, though permits are required to do so during the summer. Regardless of how you choose to explore Mt. St. Helens, it will no doubt impress.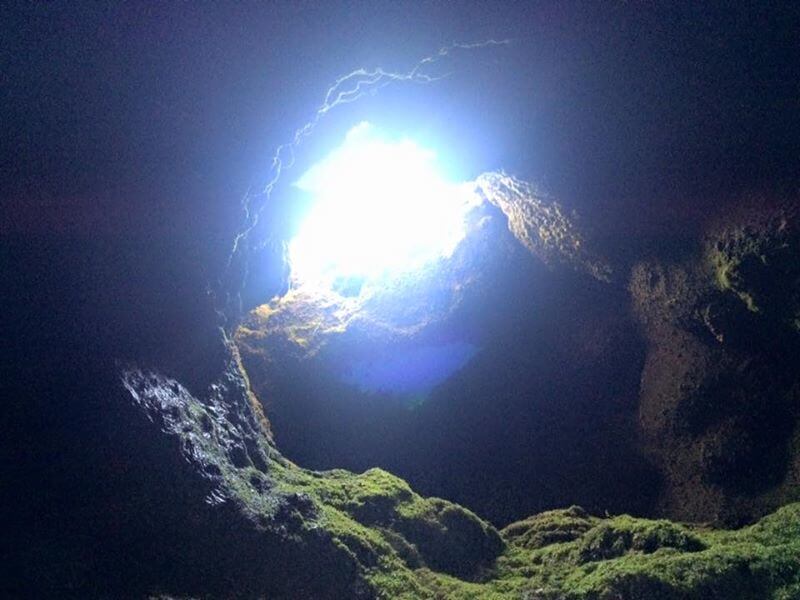 4. Mount Hood
Mount Hood can prominently be seen from many places in Portland. Every time I see it off in the distance, it serves as a reminder as to why I love the area with so much natural beauty so close to the city.
Mt. Hood provides endless opportunities in both winter and summer. Winter offers a snow-covered escape in which to ski, snowshoe, and more. In the summer, the hiking trails are too plentiful to count, and most provide views of the mountain from various angles. You can even ski in the summer – as the U.S. Olympic Skiing Team often does.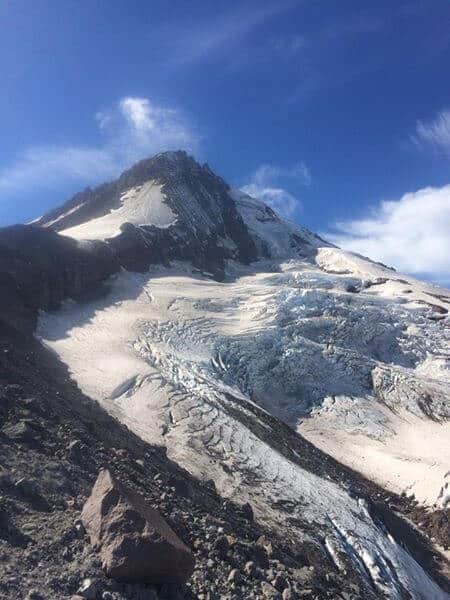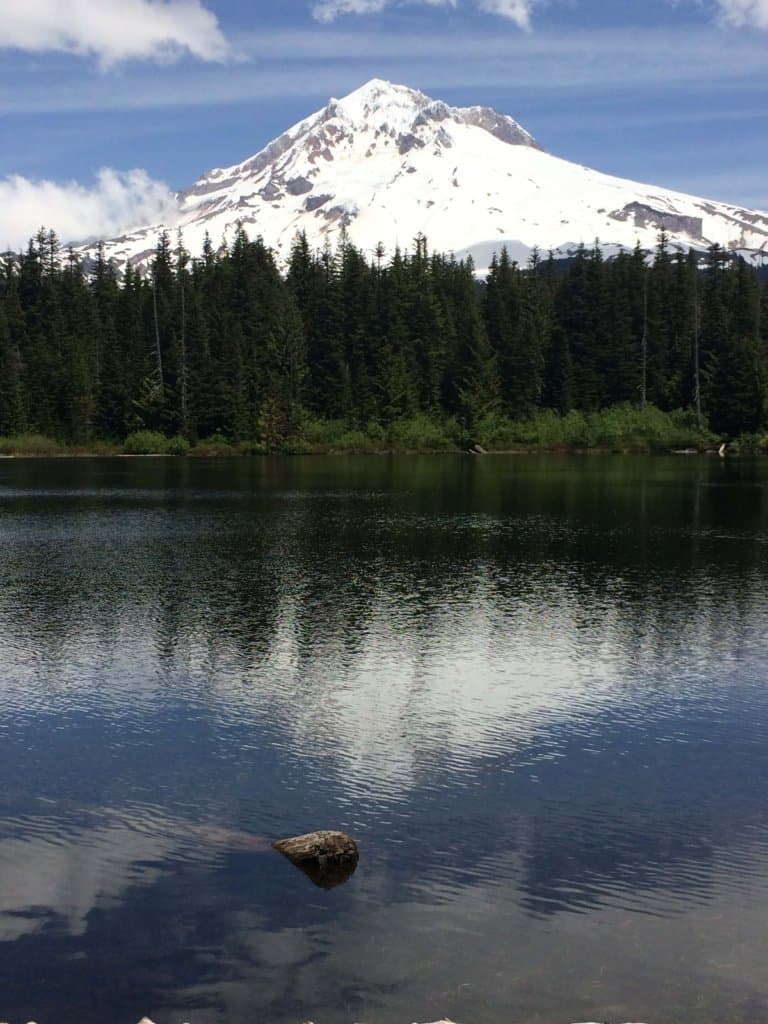 Timberline Lodge
An easy way to experience Mt. Hood as a day trip is to head up to Timberline Lodge. The lodge is a grand structure with wood beam internal structure harkening to some other famous lodges like the Old Faithful Lodge in Yellowstone National Park. With a vast common area looking out towards the peak of Mt. Hood along with a ranging fireplace, there is no better place to simply chill out. There are a number of restaurants and bars, all of which are very good, to further enjoy the views. If you can swing it, see if you can find Bruno and Heidi. They are the adorable St. Bernard mascots of the lodge. They often make their rounds to great guests.
In the summer, it's fun to take the ski lift up the mountain for some higher-level views. It is possible to hike or ride back down to the lodge. For a special treat, spend the night. Alternatively, come up for Sunday brunch.
For those who may get an eerie feeling of familiarity upon seeing the lodge, that may be because the external images of the Timberline were used in the movie "The Shining." Thankfully, there's no "redrum" going on at the real Timberline. Some additional ideas of places to visit in the vicinity of Timberline: Umbrella Falls, Tamanawas Falls, Trillium Lake, and Mt. Hood Brewing Company (Government Camp).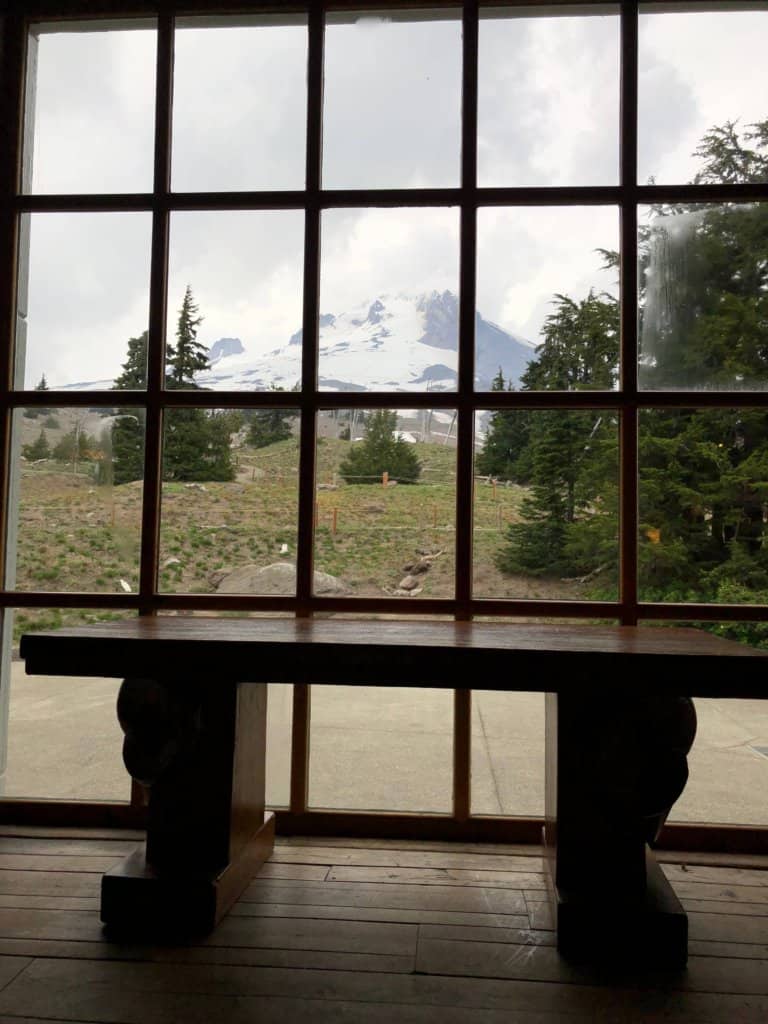 5. The Columbia Gorge – Hood River
The drive from Portland to Hood River, which follows the Columbia River, is one of the most scenic you can experience in the U.S. For much of the drive, you have dramatic cliffs on both sides which make up the glacial flood carved Columbia Gorge.
Hood River
If the views aren't enough, downtown Hood River makes for a nice jaunt to check out its charming shops, galleries, restaurants, and bars. But there is more going on around town than those simple pleasures. Hood River is known as the windsurfing (and now kitesurfing) capital of the world due to its almost omnipresent breezes along the Columbia. If you are an avid wind-based water sports lover, this is the place for you.
Along the route
There are also many wineries in the area on both sides of the Columbia River, which can be crossed via the Hood River Bridge. For the curious, the towns of Bingen and White Salmon are worth the little hop over the bridge to Washington. In the warmer months, a special treat by Hood River is the Fruit Loop, a 35-mile drive that takes you through apple, pear, and other fruit orchards with a view of Mt. Hood for much of it. Along the loop, there are country stores, lavender farms, fruit stands, cider makers, wineries, u-pick fruit farms, and other types of stores and snack stops. After exploring the area, you can go back the way you came via the interstate, or you can take a scenic, though much longer, way back via Government Camp at the base of Mt. Hood.
Mount Hood Railroad
For those seeking a bit of railroad nostalgia, the Mount Hood Railroad offers rides from their depot in downtown Hood River. On a clear day, views of Mt. Hood on the trip are stunning. The train continues to quaint little Parkdale, Oregon with enough time to grab a bite before returning to the depot.
Have fun!
All in all, you can't really go wrong with any of these Portland day trips. Pick the one(s) that suit your interests. Regardless of the season you choose to travel to this area, always check dates and hours of operation of places you intend to visit before taking an entire day to drive somewhere to find that it is currently closed.