As the time for our first RV trip came closer and closer, I started getting anxious about "what if I/we need something we didn't pack". Knowing we wouldn't have access to all our favorite stores, I felt compelled to ensure we had packed everything for our first RV camping trip.
It was made easier by renting our personal and provisions kits directly from Cruise America. But, we knew there were still some missing things which would make our lives easier over the course of 8 days on the road in Utah. Here's my list of things we either rented in the personal and provisions kits, packed and used, or we wished we had packed.
Note: This list does not cover groceries or clothing items.
For the kitchen or grill when RV camping
Cruise America provisions kit
can opener
carving knife
paring knife
cookware
cooking fork/spoon
coffee mugs
colander
eating utensils (forks, spoons, knives)
steak knives
dinnerware (plates, bowls)
mixing bowl
spatula
tea kettle
dish towels
What we packed or wish we had packed
Grill Mats – This was our first time using but they were absolutely the best. You don't have to mess with cleaning grills at campsites left dirty from previous campers nor clean them after using. Either clean them or just throw them away as we did.
Bottle Opener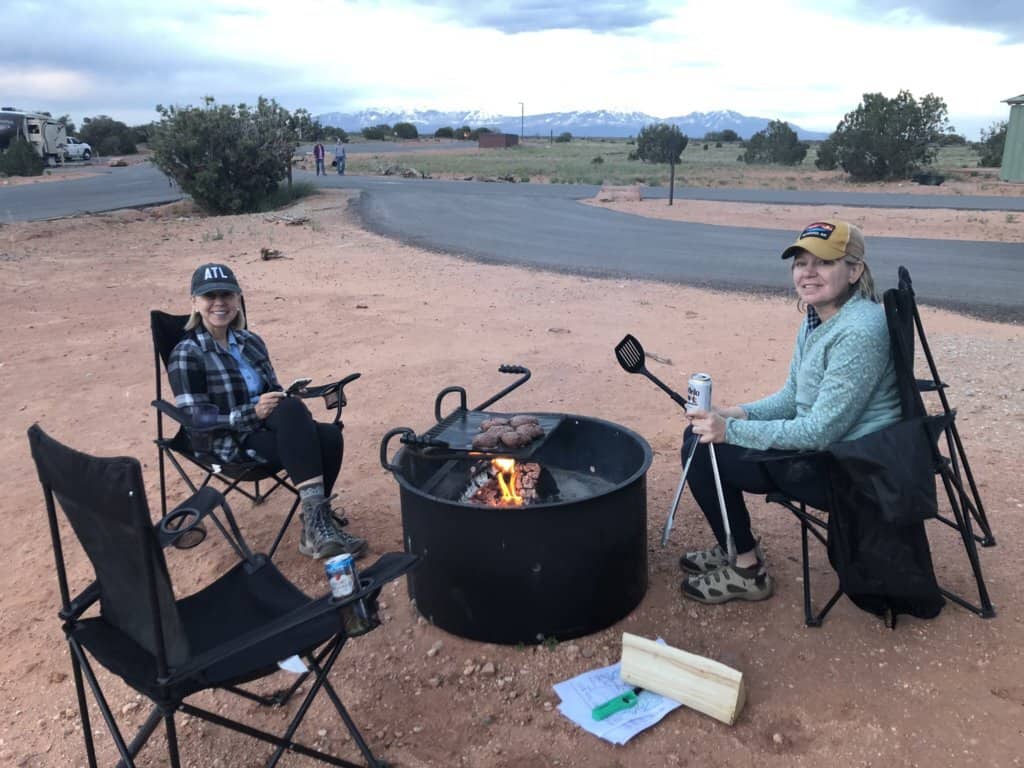 Dish Towels – While the Provisions Kit came with a few dish towels, we found it handy having a few extras.
Grill Tongs
Skewers – Great for hot dogs or roasting marshmallows!
Spices – We found it easier to package our favorite spices before leaving home. It saved us having to purchase and possibly throwing away what we didn't use. Plus, spices can be expensive!
Cast Iron Dutch Oven – Yes, it was heavy packing into a piece of luggage. Was it worth it – yes! The best thing is you can cook almost anything in a Dutch oven. If you purchase new, be sure to check the seasoning instructions before you depart on your trip.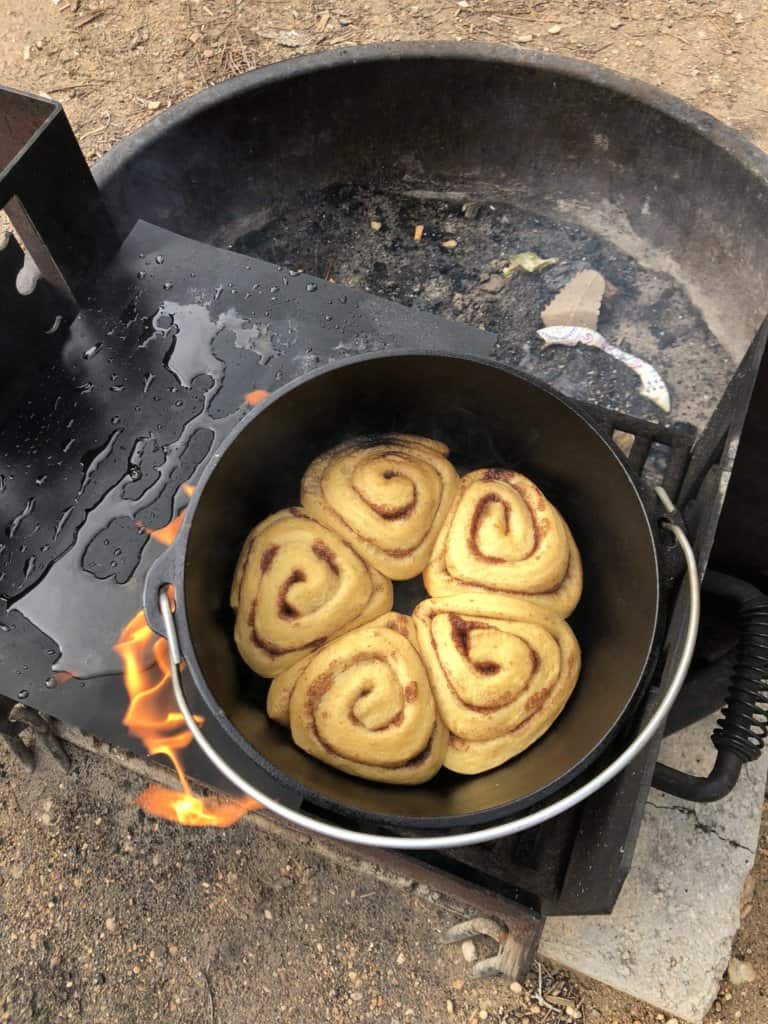 Small cutting board
Hot pads
Dish brush
Water container – This was great for us as we were traveling in the desert and always needing lots of water.
ESPRO Ultralight travel press bottle – This was my favorite purchase for the trip. If you are a camper and coffee drinker, this is the best coffee bottle. It comes with a double press for ensuring no grounds in your coffee. The best part is it keeps your coffee extremely hot for hours. It was super easy to pour the grounds into the bottom, layer with hot water and sit for a few minutes before ready to drink. It can also double as a water bottle. Highly recommend!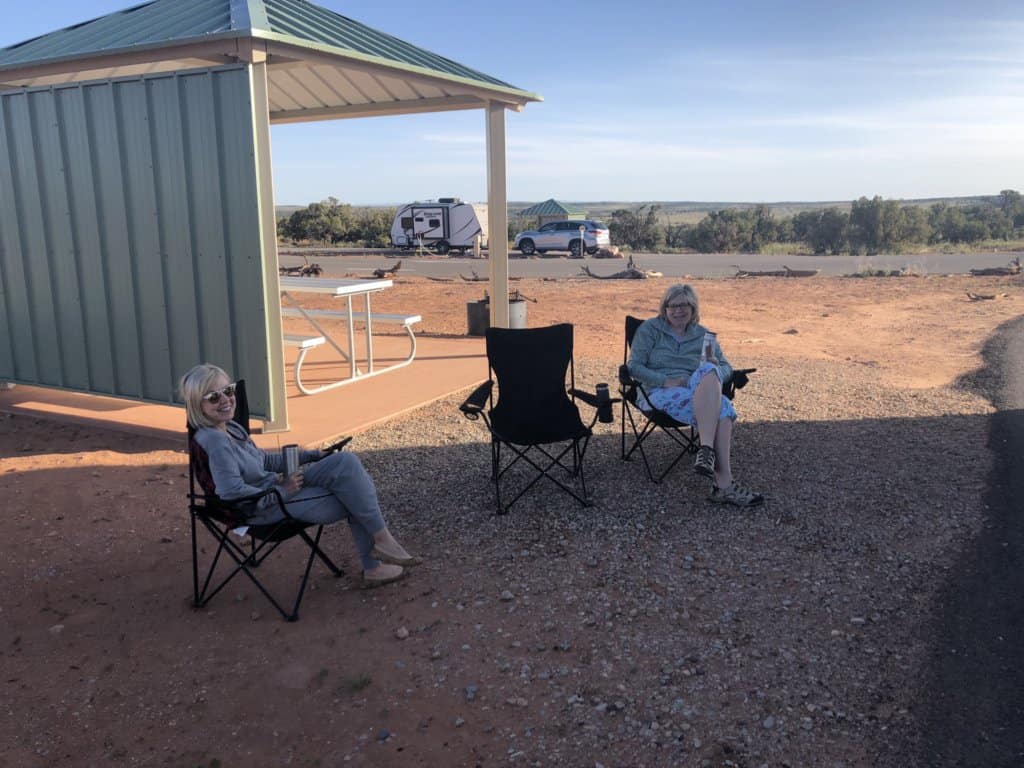 For comfort when road tripping in a RV
Cruise America Personal Kit
Here's the list of items provided by Cruise America in the Personal Kit:
bath towels and wash cloths
sheets and pillowcases
sleeping bag/comforter
pillowcookware
cooking fork/spoon
What we packed or wish we had packed
Cocoon silk mummy liner – For those who may want less cover than a comforter/sleeping bag, need more or who want to sleep under their own sheet.
travel pillow – For those who want that 2nd pillow!
bluetooth speaker – While we are camping because we enjoy the serenity of the outdoors, we sometimes want to hear our favorite music when on the road or sitting by the campfire.
To make it easy with life on the road in a RV
Cruise America Provisions Kit
What we packed – or wish we had packed
carabiners –We found there were not enough places to hang things in the RV. Having a couple carabiners made this much easier (also see #2).
removable hooks – We didn't take these with us but wished we had brought some with us. Again, not enough places to hang towels, bags, etc. They are cheap and remove easily. These are especially helpful if you are the person who likes things to be organized.
headlamp – Late night jaunts to the bathroom, looking through cabinets in the RV, etc. Our headlamps were used multiple times every day.
GPS or atlas – While we relied on the old-fashioned map at times, having a stand-alone GPS would be handy for those who don't like to use maps. Many areas in the Utah desert did not have cell service to utilize the GPS on our phones. Regardless of your preference, be prepared.
portable charger – I never leave for a trip without my portable charger. Always handy to have a backup!
Swiss Army knife – See above – I always travel with my swiss army knife. Your smallest one includes nail file, scissors, and a knife. All of which can be used on a road trip.
bungee cords – We primarily used these for locking these down when traveling.