It's the 100th anniversary of the National Park System and we have no plans to visit a National Park this year, my friend Phyllis says to me one summer day. We both love the National Parks and truth be told, she wants to see all 58 just as much I do. After brainstorming a couple ideas – Everglades, Mammoth Cave. The big ones are ruled out, as we know at this point, we will be battling large crowds. So, where can we go and give some love to one of lesser-known parks in the country and do it over a long weekend.
After rounds of ideas, we decide to combine my bucket list item of "Seeing all National Parks" with her item "See the Albuquerque Balloon Fiesta"! Because we have many things on our list for a short 5-day trip, we decide to fly to El Paso, TX after work on Tuesday night. This will allow us to start exploring New Mexico first thing Wednesday morning. We wake with excitement knowing we get to explore Carlsbad Caverns National Park later that day. First, breakfast! Knowing we are so close to the border of Mexico, we can get a breakfast with flare. By chance, we find Cuauhtémoc Café and opt for a Mexican breakfast.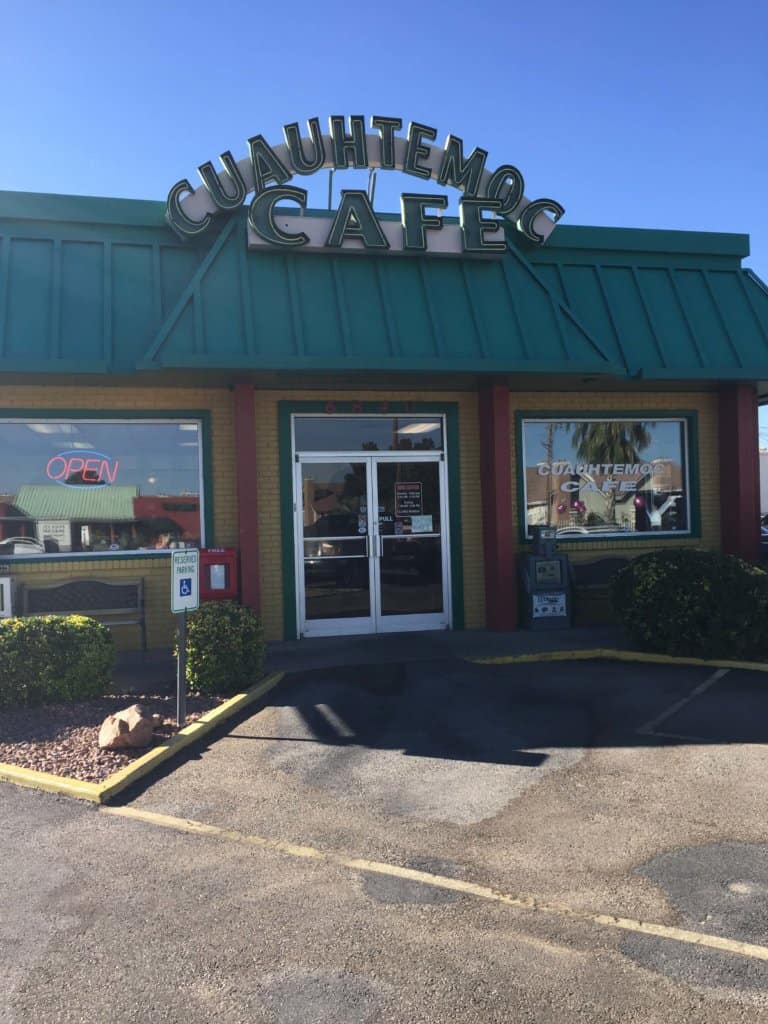 Carlsbad Caverns National Park
Next stop – Carlsbad Caverns National Park! At least that was the original plan. We realize on the way, we will pass by Guadalupe Mountains National Park. How can we resist stopping and checking one more park off the list? So, we stopped for a quick hike through the park. The park is in the same mountain range as Carlsbad Caverns, but it is most known for the highest peak in Texas, Guadalupe Peak. After our hike, we were on a mission to see the Carlsbad Caverns bats.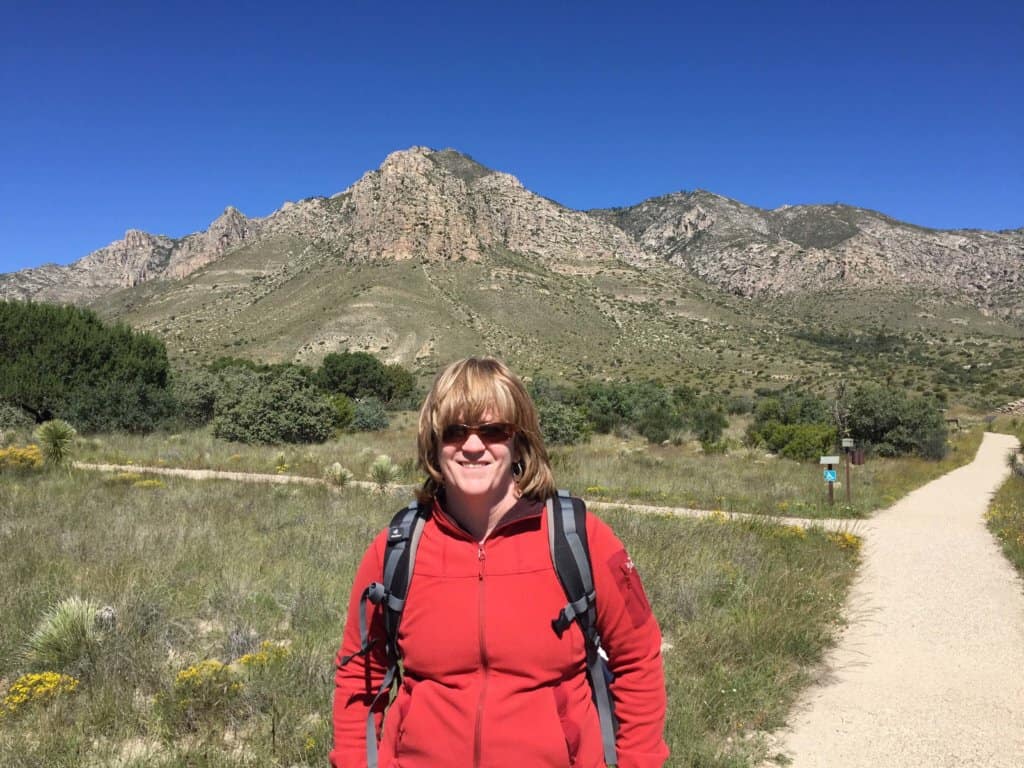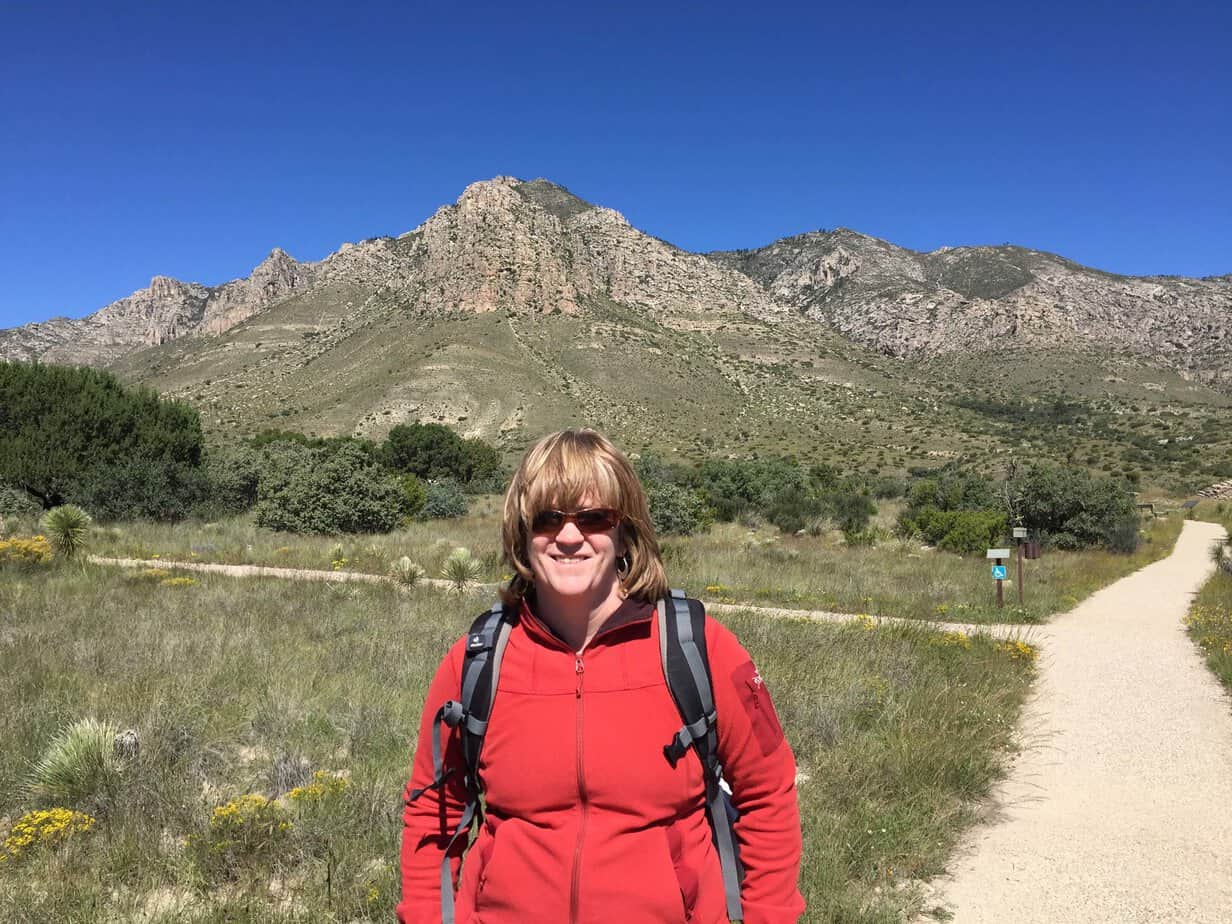 We arrived at Carlsbad Caverns National Park just past lunchtime, which was perfect timing. Because, majority of the tourists coming in off the buses were done with lunch and we found a spot to eat in the cafe with relative ease. We have about 3-4 hours before the bats escape the caverns, so we ask a National Park Ranger – what should we do? Opting for the audio self-guided tour through the caverns. Wow! It always amazes me how beauty can lie in many different forms. The caverns are no exception!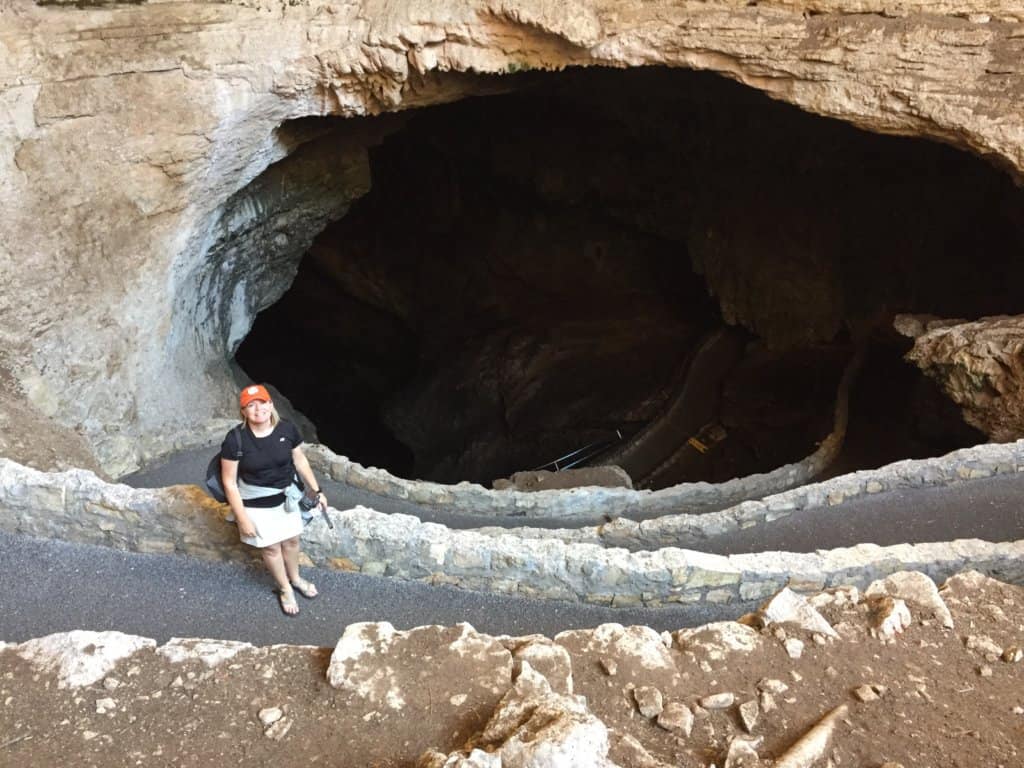 We finish the tour with a little time to spare so we grab a snack and wait for the Carlsbad Caverns Bat Flight. They finally start flying around 7:45pm and it was amazing! We watched for close to an hour and probably saw hundreds of thousands of bats. How can that many bats live in one area? No electronics are allowed to be on during the flight, which means no pictures, but it was truly a sight to see.
Roswell, New Mexico
It was late by the time we left and we had a drive ahead of us. Next stop – Roswell, NM to visit some aliens. The hotel recommended a local spot for breakfast, Cowboy Café. We fueled up with a traditional cowboy breakfast before starting our hunt for aliens. It didn't take long to spot the first one on the road and we pulled over a picture.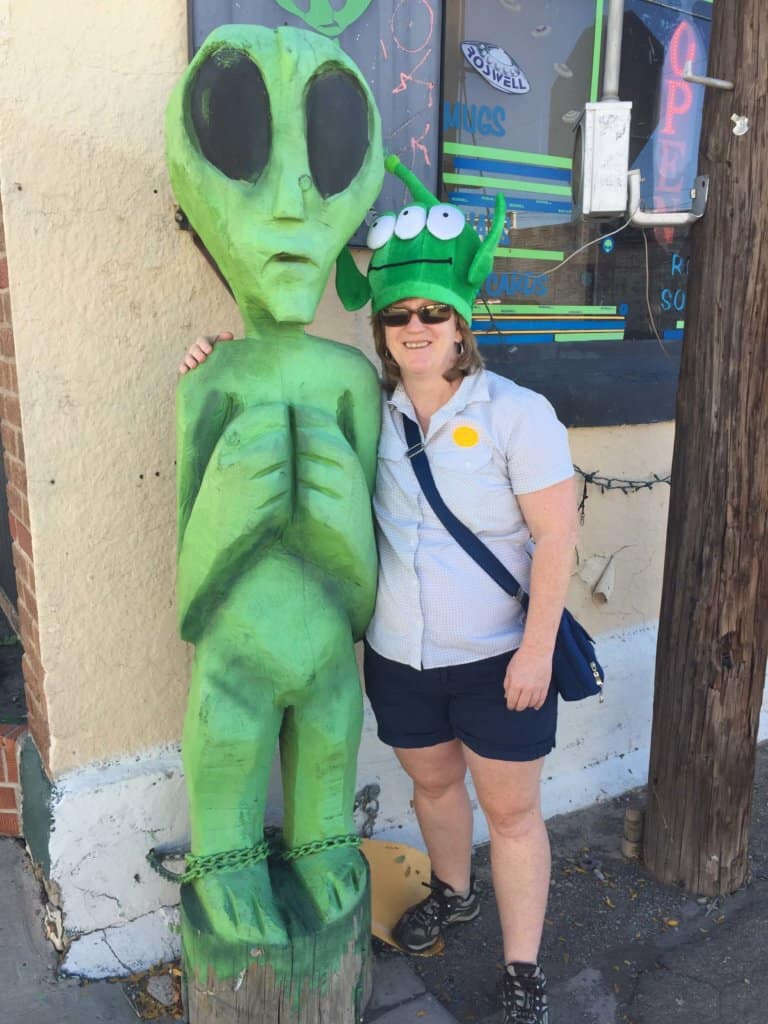 After visiting the International UFO Museum attractions, we started the drive to Albuquerque. We were both on edge about the night flight and couldn't wait to arrive in Albuquerque!
Albuquerque Balloon Fiesta
Since we both wanted some good pictures and were not quite sure of the best settings, we tagged along on the Canon photo tour. We received some good hints on taking pictures of the balloons at night and then decided to venture out on our own. Meandering through the glow of the balloons, we hear shouts of "Look at this one" and "this one"! The balloons don't actually fly at during the night glow. They lit up while being tethered to the group but it was still an amazing sight…dogs, cats, butterflies, and more! All lit up in brilliant colors across the sky. It was a beautiful night capped off with fireworks to close out the event.
We purchased VIP tickets to the morning glow for the morning after. The day started very early with our alarms going off around 4am! The breakfast started at 5:30am and we wanted to be there early. VIP tickets included parking with golf cart transportation to the tent. We felt like first class citizens! I was too tired for food but gathered a few things for knowing I would be hungry later. There was a little wind so we were a little scared the balloons wouldn't fly. Not long after breakfast, we heard the familiar sound of the balloons starting to be filled with hot air. As soon as the sun started to peak over the mountains, the balloons started filling the sky all around us. Some were familiar from the night before but so many new ones! Hundreds across the sky was a sight to see. We meandered through the balloons, collecting their cards as we went. Our true intention was to have someone offer us a ride, but we were not that lucky. It was a perfect fall day in the desert with hot air balloons filling the sky.
Walking back to the tents, we remembered our VIP ticket included mimosas. We wrapped up the morning just soaking in the sun with mimosas and watching some of the balloon competitions.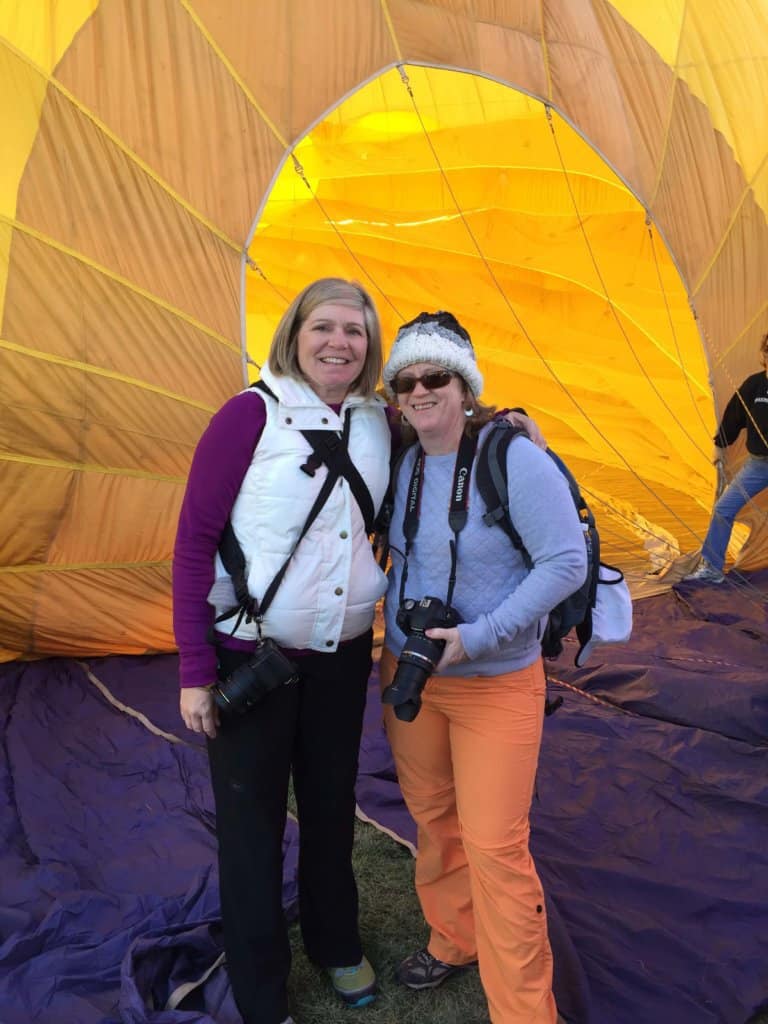 Kasha_Katuwe Tent Rocks National Monument
After a quick nap at the hotel (they were kind enough to give us a late check out), we drove about an hour north of Albuquerque to the Kasha_Katuwe Tent Rocks National Monument (another stamp in the book!). We parked the car and headed out for what we thought would be just a quick New Mexico hike into the slot canyons. We encountered some locals along the way who encouraged us to hike to the top – so we couldn't say no! We hiked to the top of the tents and were rewarded with a panoramic view of the desert on top of the tents. This was a moment we would not forget – we didn't know very much about the Monument and decided it was well worth the trip! This must be one of the best New Mexico hikes!
White Sands National Park
It was time to start heading south on our way to our third National Park – White Sands! We found a cute B&B almost half-way to White Sands. We were 2 of 5 guests in this little home on the outskirts of town. The Inn owner travels 6 months of the year and runs the Inn the other 6 months. I want her life! We enjoyed a delicious breakfast with the other guests before heading out on our next adventure.
The other guests recommended we stop at the Valley of Fires Recreation Area to see the lava flows. This area is a result of several volcanoes including one known as Little Black Peak. Continuing our drive to White Sands, we see Three Rivers Petro glyph Recreational Site (another stamp in the National Park passport!) and stop for another New Mexico National Monument hike to see some ancient petro glyphs. No trip through New Mexico is complete without a stop in Alamogordo at the World's Largest Pistachio for some nuts and ice cream.
We arrive at White Sands with plenty of time for some sand sledding and a sunset Ranger walk.
I fell in love with the American Southwest on a road trip in 1995. It was a great time to revitalize that love and everything I loved about this area still remains. Till I see you again New Mexico.