Here's a guide to visiting Kentucky's only National Park, Mammoth Cave!
Visiting Mammoth Cave National Park should be on everyone's bucket list. The vastness of this park was stunning and I was left in awe of this special National Park.
If this is your first visit to Mammoth Cave National Park, here are some tips on planning your first trip.
Mammoth Cave Lodging
The closest town to Mammoth Cave National Park is Cave City, KY. It is convenient to the park's entrance as it is only about 15 minutes away. Cave City is also right off Interstate 65, which also makes it convenient for traveling to and from other destinations.
Here are some recommendations for hotels near Mammoth Cave National Park.
Let's face it, the name Super 8 isn't sexy for most of us. However, I read about the hotel on another trusted blog and decided to give it a try. After staying there for 2 nights, I must add this to my recommended list. Don't expect the Ritz and you'll be fine.
Pro's:
Proximity to highway and Mammoth Cave National Park is a 15-minute drive
Clean (this is always a plus)
Includes breakfast which consisted of waffles, breads, bagels, fruit, cereals and most importantly, coffee!
Nice grassy area for those with pets or kids
The pool – again, this isn't sexy, but the pool area was very clean and had a hot tub!
Cost – it was reasonable July 4th weekend at $160 for 2 nights.
Con's:
I really wanted to stay at The Lodge at Mammoth Cave, but we attempted to make reservations too late for a holiday weekend, therefore it was already booked. The rustic cabins look adorable and you can't beat the proximity to Mammoth Cave National Park. Be prepared the costs could be double the price of the Super 8.
Tip: Make reservations early especially for a holiday weekend!
Things to do at Mammoth Cave National Park
While visiting the National Park, there are a few things which you should not miss. One surprisingly thing I learned about Mammoth Cave during my visit was the richness of the history. The history here dates to the late 1700's starting with native Americans.
Start your trip at the National Park Visitor Center.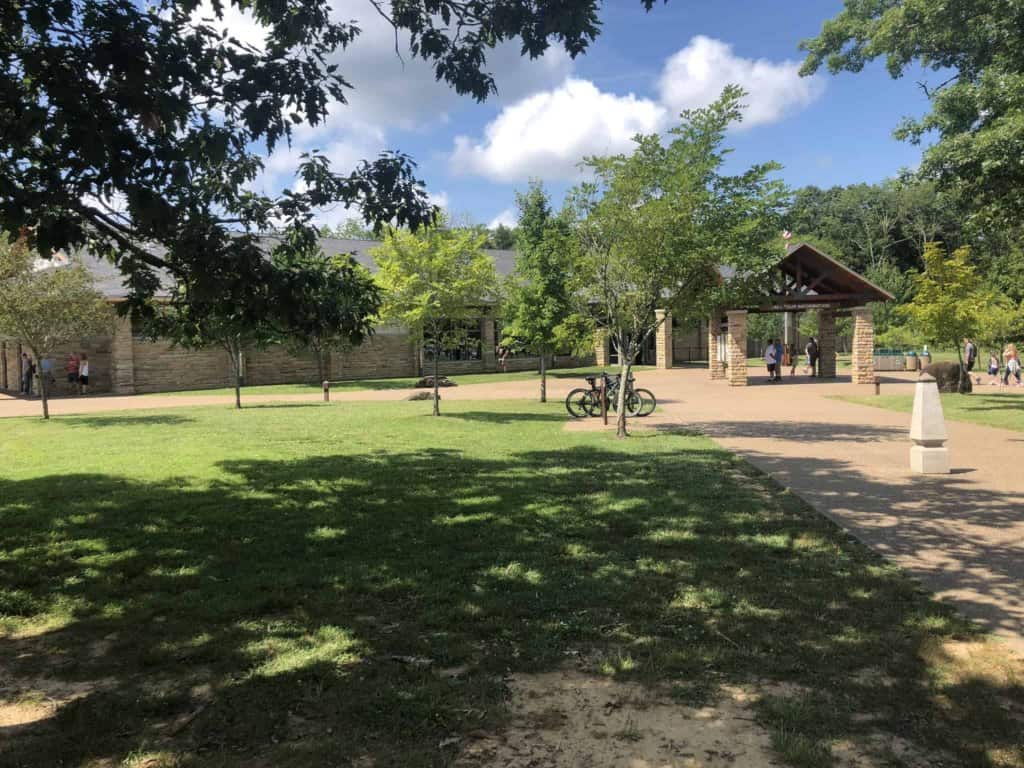 Mammoth Cave Tours
Mammoth Cave National Park has 19 different tours during the summer months. Be sure to check the schedule as not all tours are offered every day. While some tours are free, most require a purchased ticket which varies by the tour. While this may not be the norm for most National Parks, please remember there is no entrance fee for this National Park.
Tips for Tours:
Book your tour in advance as the popular ones will sell out on busy days
Pay attention to the Difficulty level – when they say it is strenuous, it is strenuous!
Lots of climbing up and down stairs – be sure to wear comfortable shoes. It can be slick, so wear shoes which have good traction.
Depending on the tour, there could be some tight spaces. Check on this if you are claustrophobic.
Only water is allowed on the tours
Bring a jacket as the cave is chilly 55 degrees (average)
Take a couple different tours if time allows as each National Park Ranger is different and could tell different stories.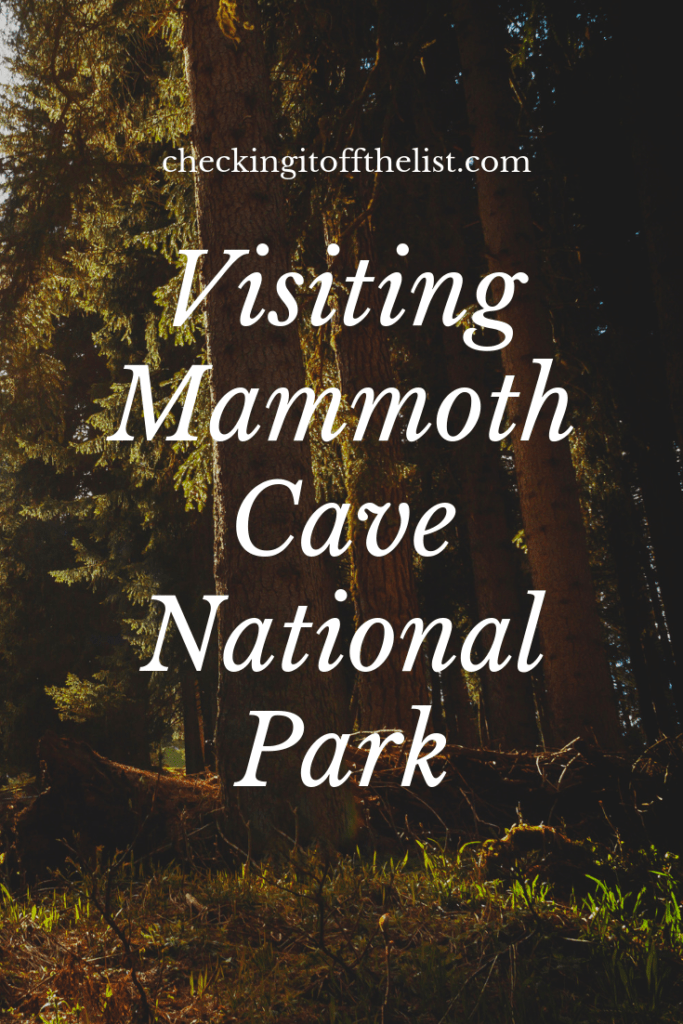 Historic Tour
We went on the 3:45pm Historic Tour with Ranger Larry. First, the group was huge! It was well over 100 people and fortunately, we knew it was a big group before we got there.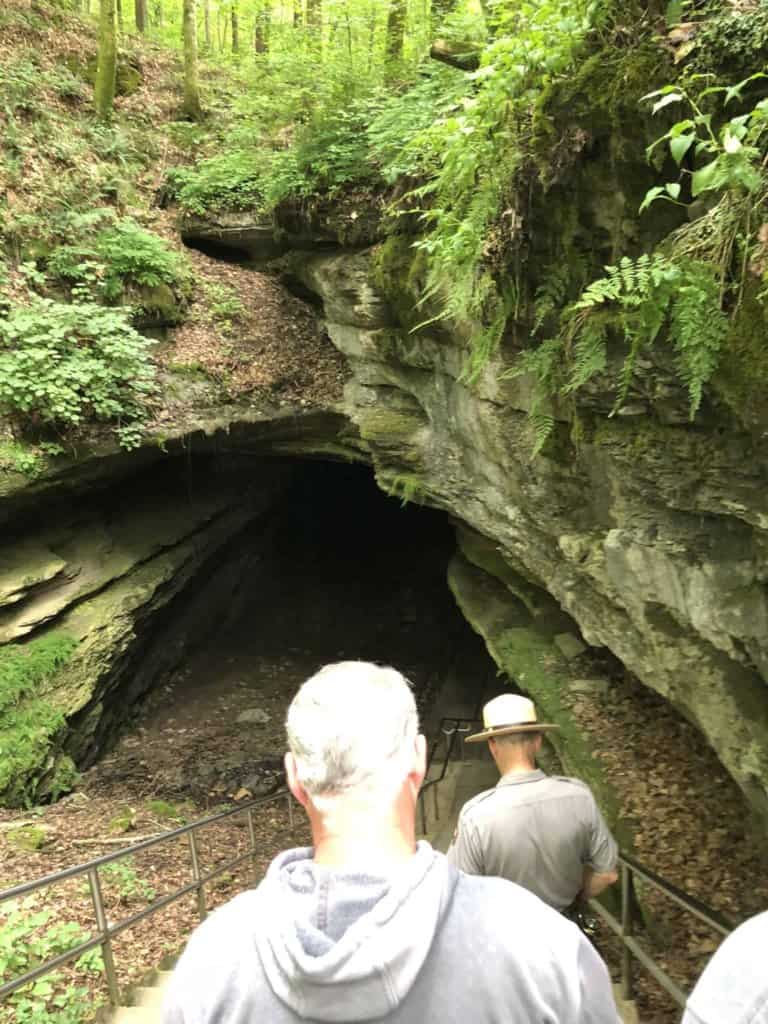 Meeting at Shelter A (outside the Visitor Center), we sat up front in order to stay close to Ranger Larry. With this large of a group, I was a little worried about getting stuck in the back behind slow people and missing part of the tour. If you are a little OCD like me, stay close to the Ranger.
The Historic Tour covers a lot of history of the cave, hence the name. This tour lasted almost 2 hours and was moderately difficult, primarily because there are quite a few stairs to climb near the end.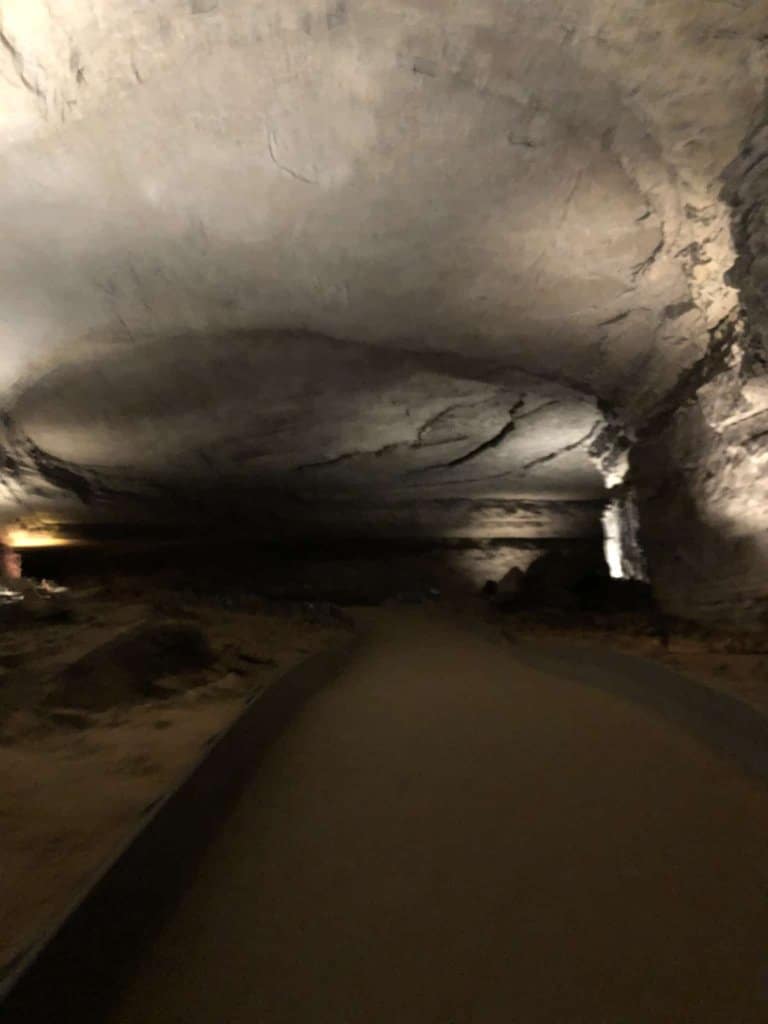 If you enjoy history, this tour is for you. Even if you don't enjoy history, seeing the inside of the cave is something special.
Cost: $17 (adults), $12 (youth)
Gothic Avenue Tour
We went on the 8:45am tour on a Friday morning with Ranger Gillespie. This tour wasn't as large as the Historic Tour – probably 40 people.
While this tour covered a small common portion of the Historic Tour, it was very complimentary to the Historic Tour. It was primarily around the people who visited the cave over 200 years ago. While it appears to be graffiti at the first, there is historical evidence of their visits as seen by their names written by candles on the roof of the cave.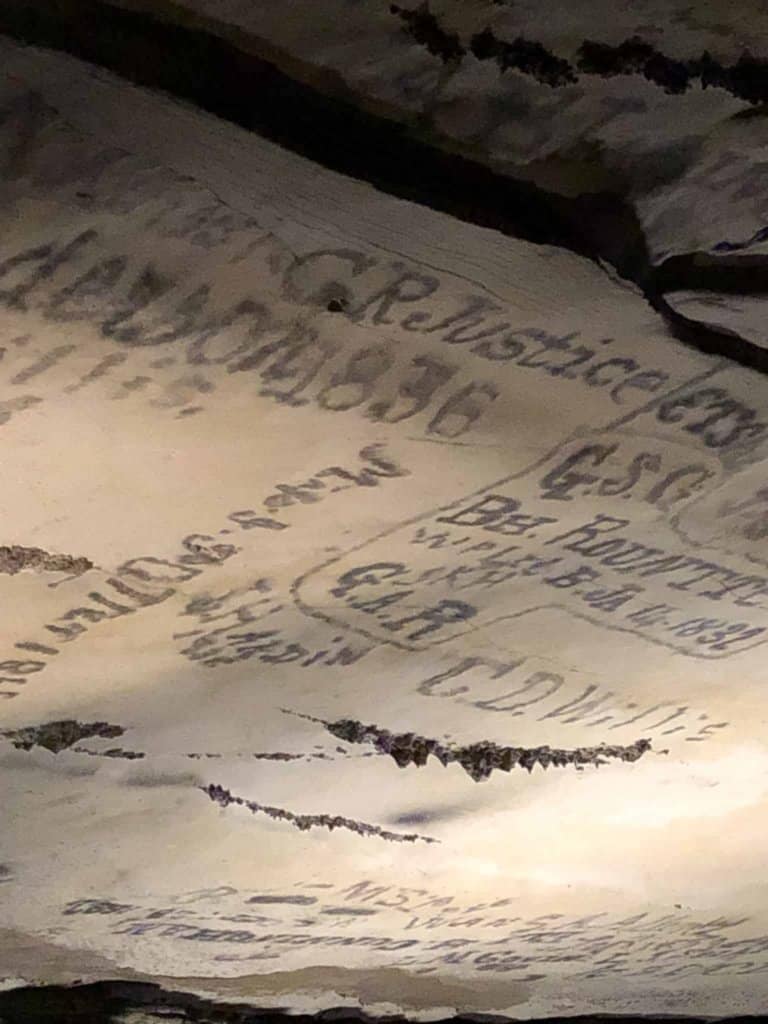 During the tour, look to see if you can find your first or last name, or an initial!
RELATED: If you love visiting our National Parks, read about how to see Zion National Park in one day!
Kayaking on the Green River
Not wanting to spend all our time inside a cave, we opted for a 2-hour unguided kayaking trip with Mammoth Cave Kayaking on the Green River which runs through Mammoth Cave National Park.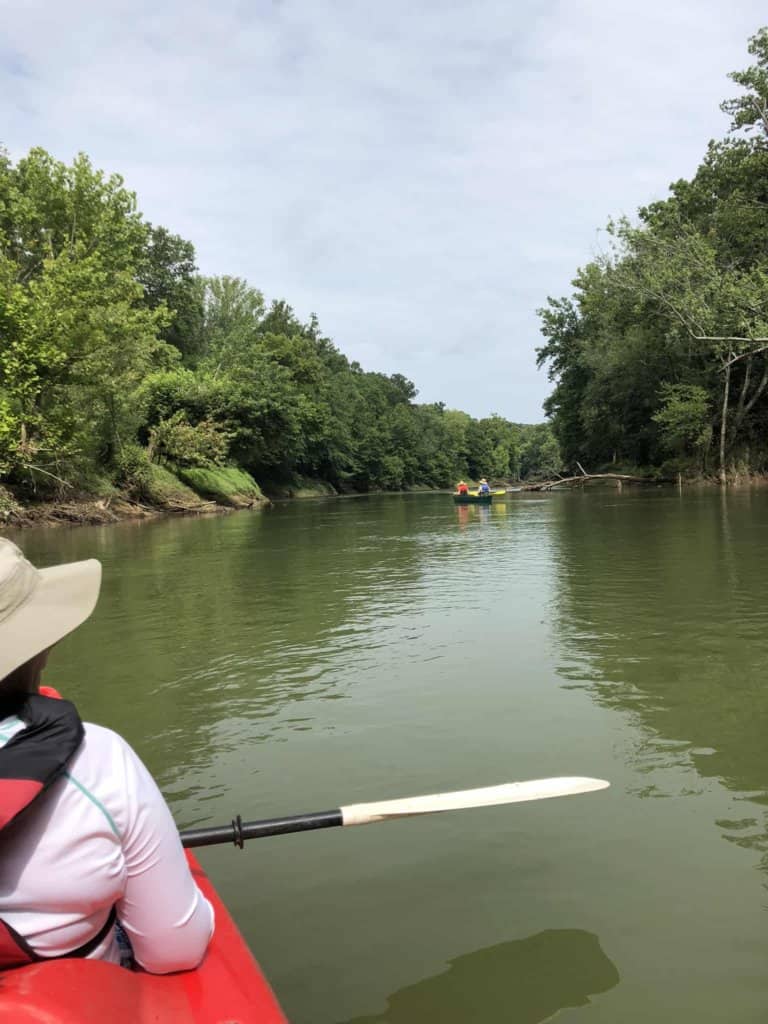 The trip itself was relaxing and an easy paddle covering 7 miles in a little less than 3 hours.
Less than 1 mile into the trip, we entered the first and only cave entrance. It is wasn't very deep but entering alone gave us a sense of the cave's darkness.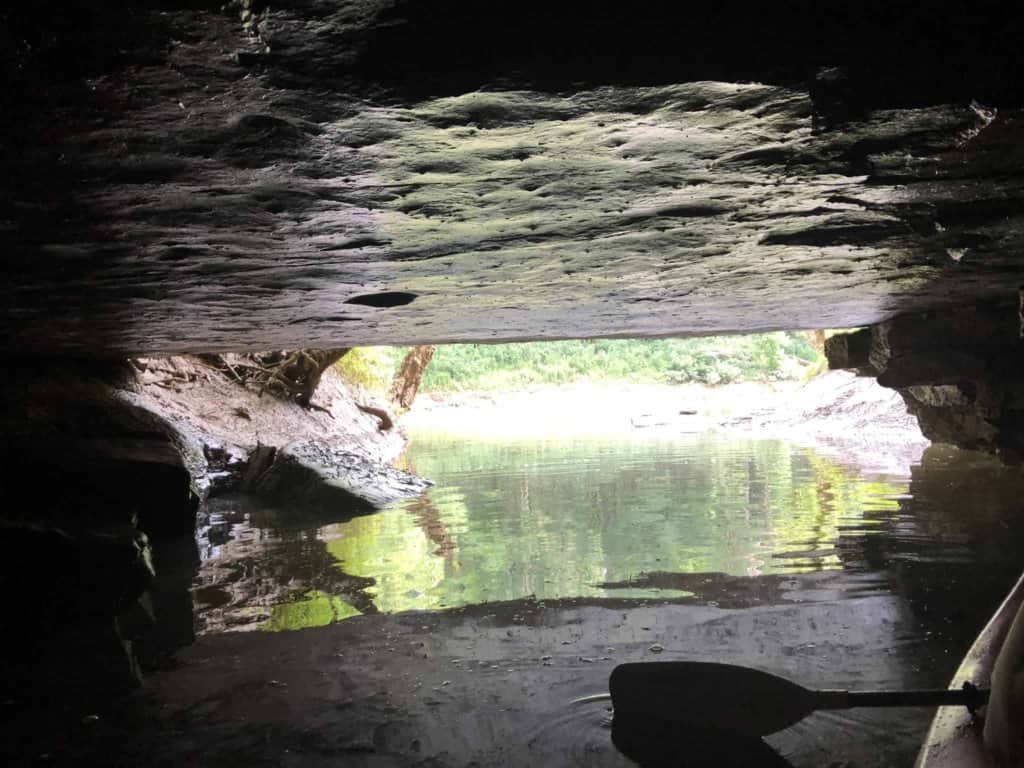 Paddling down the serene river was a nice way to experience the park. We didn't see many people on the river, but we did see a lot of turtles. We did not see any snakes or birds, which surprised me a little.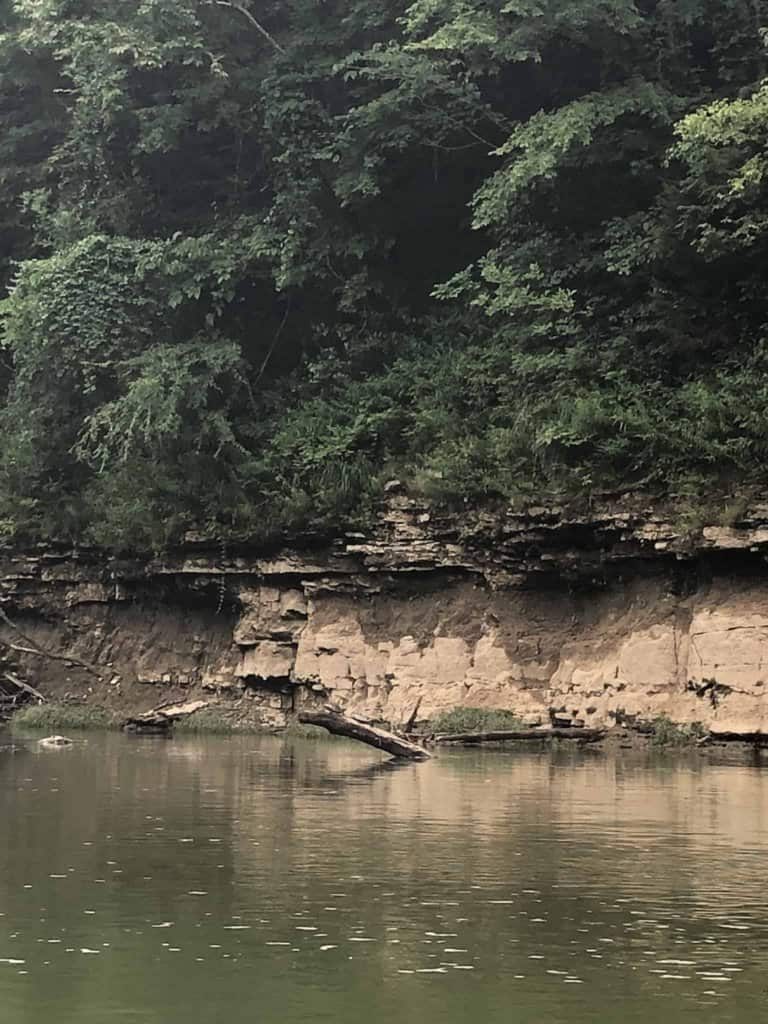 You will also see many islands down the river where you can stop explore or fish. A family getting on the river with us was carrying their fishing gear. But, with this being a National Park, it is catch and release.
The take-out point was very easy to find. First, there are mile markers all along the river (just like the interstates). We knew take out was just past mile marker 198. Also, there is a ferry which takes cars back and forth across the river all day. Yes, after kayaking, we had to drive our car on to the ferry for the experience!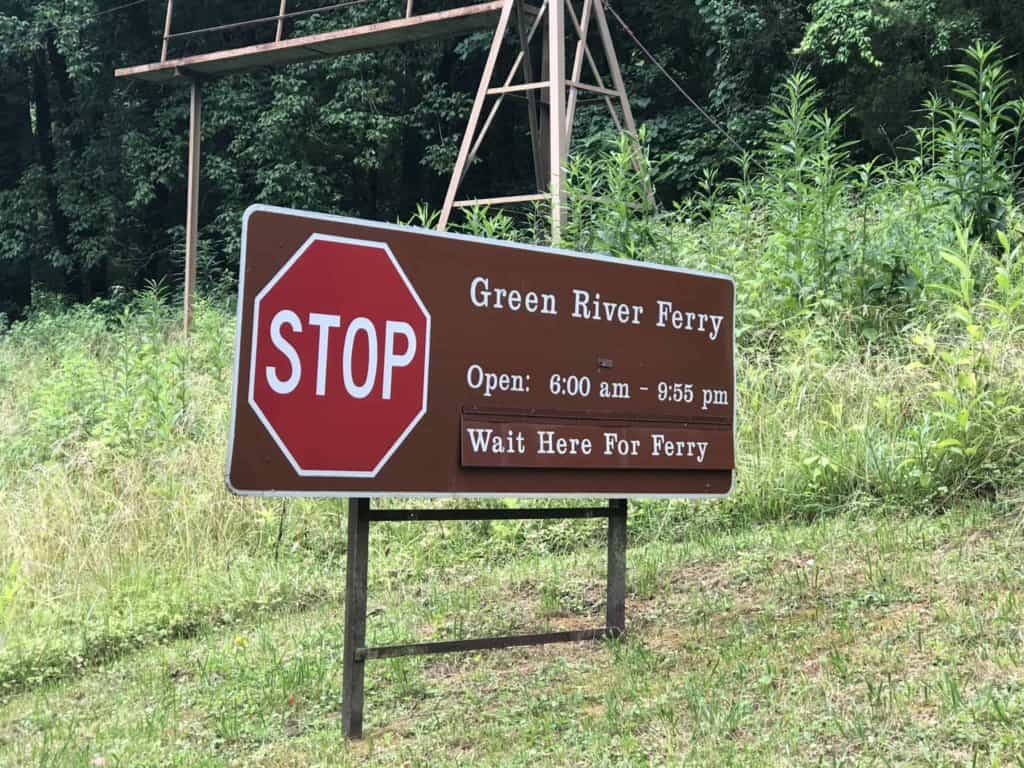 The only downside of the trip is they estimate what time you'll be done. We did have to wait on our pickup, but only about 20 minutes.
Mammoth Cave Kayaking
Becky at Mammoth Cave Kayaking was very nice, friendly and accommodating. If you forgot something, basic supplies are available, including sunscreen. You may leave your car keys with them, which I recommend too! They do offer single & double kayaks and canoes.
What to pack for your kayaking trip:
Leave a towel in your car
Sunscreen
Snacks
Water (alcohol is prohibited since it is a National Park)
Hat
Hikes
We ran out of time, but there are quite a few hiking trails at Mammoth Cave. There are all levels from paved for all ages to back country trails.
Learn the history
The biggest surprise from the tours of Mammoth Cave was the deep, rich history of the park. In the 1800's the cave was used to mine saltpeter for gunpowder and later gypsum. It was as early as early 1900's the cave experienced it's first tourist. When visiting Mammoth Cave, don't miss one of the Ranger-led tours to hear more about the history of Mammoth Cave.
Be sure to stop at Sand Cave Trail to learn about Floyd Collins, who was perished trapped inside a cave in 1925.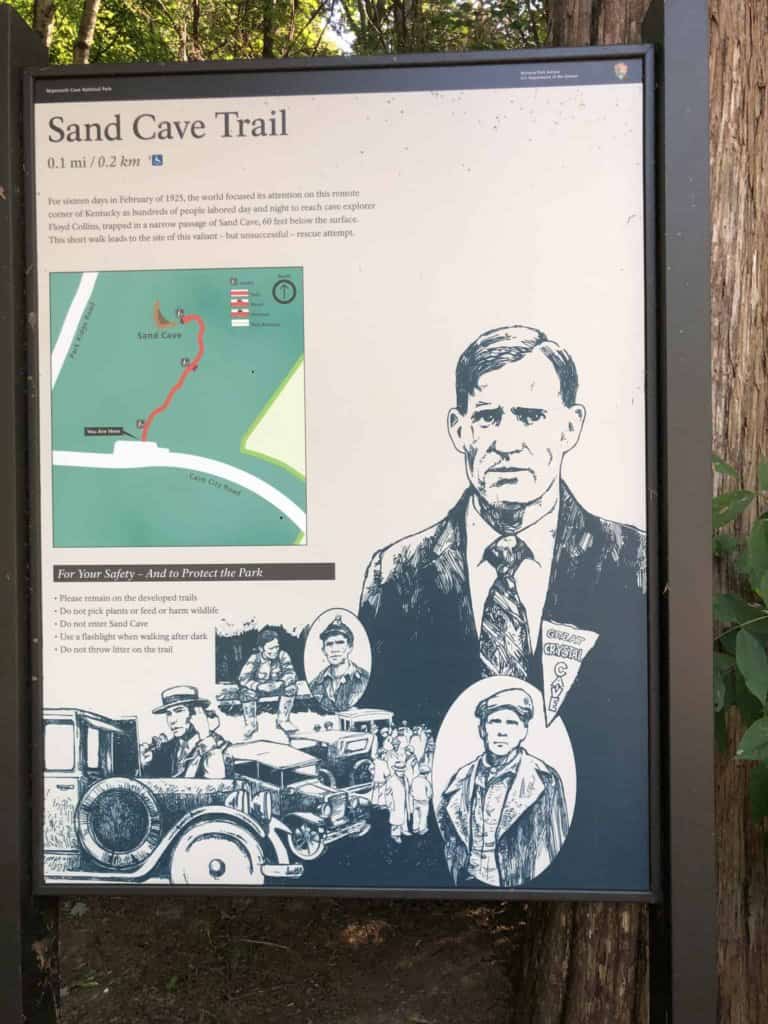 What to do outside of Mammoth Cave National Park
I'm not much into the beach type, cheesy tourist stops. I was a little surprised (& disappointed) to see some of these types of stops so close to a National Park. I can't say I recommend them, because I didn't try them, but they are here and targeted towards kids.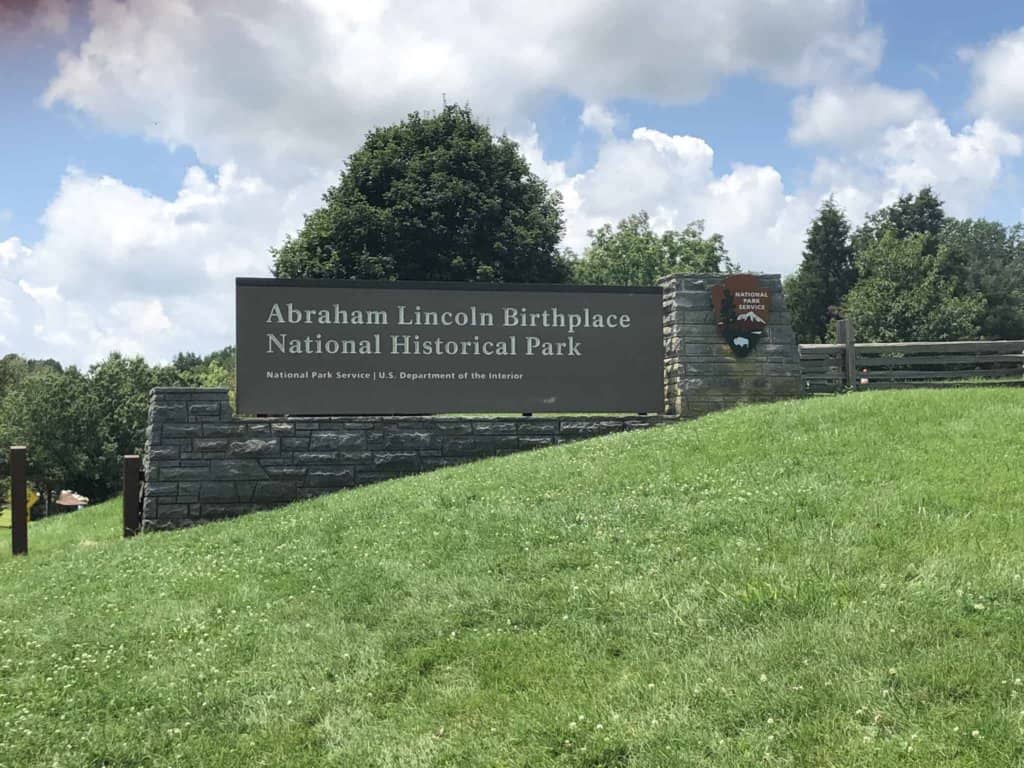 Where to eat close to Cave City
We only spent two evenings in Cave City, so my restaurant list isn't very extensive. However, I have a knack for finding the best restaurants and feel certain these are the two of the best in Cave City.
El Mazatlan
I have high standards for Mexican food as my city has some of the best. With that being said, the food was above average. The salsa could use more spice, but my fajita nachos were excellent along with my margarita. And, it is within walking distance of the Super 8 if you have one too many margaritas!
Bucky Bees BBQ
Another solid choice for lunch or dinner in Cave City. I also have high standards for BBQ and this one passed the test. Their sign even has a pig on it! Try the baked potato with the pulled pork! Don't let the "spears" in the fried pickles scare you – they are excellent!
What to pack
Depending on your activities, see the recommended pack list in the tours and kayaking sections, respectively.
Enjoy exploring Mammoth Cave National Park in Kentucky!
RELATED: Interested in exploring more of our National Parks? Read about visiting Acadia National Park!